Pakistan's Supreme Court will hear on Monday the dismissal of a no-confidence vote against PM Imran Khan by the deputy speaker and the subsequent dissolution of Parliament by the President on the advice of the embattled...
---
In a surprise move, Pakistan's embattled Prime Minister Imran Khan said on Sunday that he has advised President Arif Alvi to dissolve the National Assembly and call for fresh elections.
---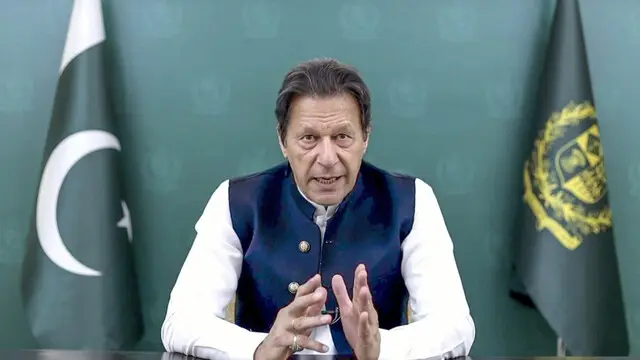 The Muttahida Qaumi Movement-Pakistan (MQM-P), a key ally of the Pakistan Tehreek-e-Insaf-led coalition government, with its seven members announced that it has parted ways with the government during a joint press conference...
---
Pakistan's Supreme Court barred all state institutions from taking any unconstitutional steps after the dismissal of the no-confidence vote in the National Assembly against PM Imran Khan.
---
With 24-hours to go before the no-trust vote, the army is preparing to mend ties with the US and the West. Bajwa's speech gave a clear indication.
---
Imran Khan is heading a coalition government and he can be removed if some of the partners decide to switch sides. The PTI has 155 members in the 342-member National Assembly and needs at least 172 lawmakers to retain power.
---
Following is a brief chronology of major developments related to the formation of the Pakistan Tehreek-e-Insaf (PTI) party by cricketer-turned-politician Imran Khan and his abrupt move to dissolve Parliament.
---
Two special trains have been mobilised by Pakistan Railways from Lahore and Islamabad at the request of the government to transport Imran Khan's party workers.
---