Glacial retreats not only reduce water availability in the rivers but also put hydropower projects in the Himalayan region under greater risk, says one of the authors of the report. Large hydropower projects are on India's...
---
The birthplace of India's holiest river is a sangam of all kinds that needs to be cherished, treasured and preserved
---
This comes with an aim to promote sustainable tourism options like homestays, river walks, health & wellness centres, biodiversity watches, village tours, religious tours, jungle safaris and teach how to do chemical-free...
---
Acharya Radha Mohan Mishra, from Mathura-Vrindavan, who is reciting the Garuda Purana, said the former chief minister's family will go to Haridwar on Sunday and immerse the ashes in the holy river as per Vedic rituals the...
---
The officials said 18 municipal wards and more than 80 villages have been affected by the floods in Ganga and its tributary Varuna in UP's Varanasi.
---
The Delhi Traffic Police has made elaborate arrangements to segregate the movement of Kanwariyas and other road users to minimise inconvenience to the general public and devotees.
---
Where the Ganga takes form and beliefs reinforced, it is there that the spirits come alive
---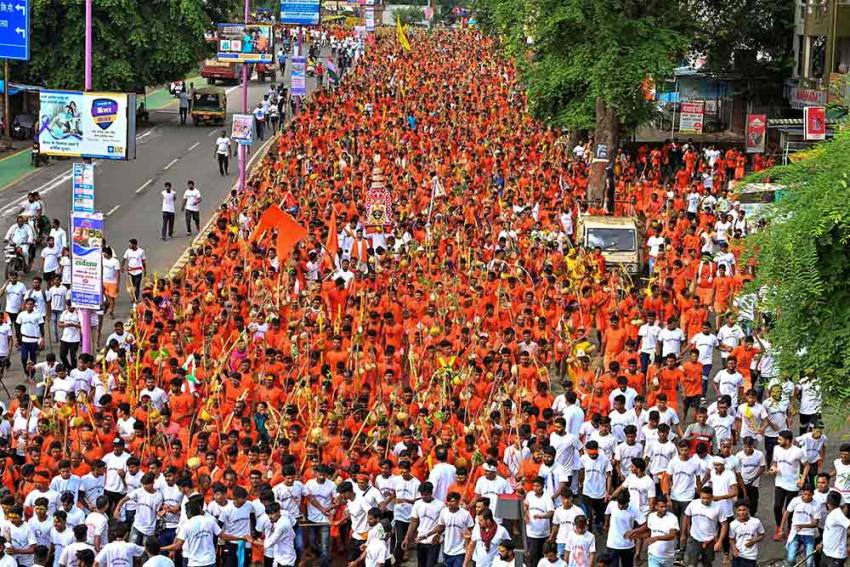 As part of the annual yatra, kanwariyas (devotees of Lord Shiva) from different parts of the country collect water from the Ganga river at Haridwar in Uttarakhand to offer at Shiva temples back home.
---