Liberals, lapdogs, status quoists, stooges and sundry other critics can go and lick what they lick best while Aam Aadmi Party goes about shifting the goal post. Protests and disruptive politics are signs of robust democracy, critics are being told while Arvind Kejriwal and his band of merry men and women win new converts to their brand of politics, loaded with symbolism but possibly bereft of much substance.
The drama in Delhi over the past few days received a mixed response. While there was robust defence of the chief minister's action and some admiration over the manner in which he has been winning eyeballs and generating support through radical photo-ops, the action of the chief minister in sitting on a dharna on the street till his demands were met, also came in for sharp criticism from observers who felt it was irresponsible and amounted to nothing more than posturing and theatrics.
Advertisement opens in new window
It reminded me of the time when Lalu Prasad Yadav gave a resounding slap to a rickshaw puller. The then Bihar chief minister had accosted the rickshaw puller on the streets of Gaya and asked whether his children were going to the school. On receiving a reply in the negative, the CM delivered a tight slap and warned that he would be jailed if he failed to send the children to school. As the news spread, many were convinced that the CM had made a huge mistake and people would be angry with him. But when a newsman caught up with him, the rickshaw puller appeared elated. "I am slapped daily by someone or the other, by either passengers or by policemen. But this is the first time someone has slapped me in my own interest," he had said. I will not be surprised, therefore, if Kejriwal also evokes similar feelings, niceties and nuances be damned.
An astute political observer maintained that the high-pitched, self-righteous 'agitation' has ensured that AAP would sweep Delhi in the Lok Sabha election. "If you look at the rhetoric, it is simple. AAP and Mr Kejriwal came out on the side of people while their critics, including mainstream political parties and the media, were seen to be supporting the police. There is little doubt which way the 'Janata' will swing," he explained. Doubts that AAP supporters in Delhi would vote for Narendra Modi in the Lok Sabha, he added, can now be ruled out.
Advertisement opens in new window
This assessment appears to be borne out by BJP spokespersons bitterly complaining on TV that AAP is being propped up by the Congress to stop Mr Modi; that the 'tamasha' was designed to slow Modi's momentum. In an election where every seat will count, losing a majority of the seats in its own backyard of Delhi can be hardly reassuring for the BJP. Perception and rhetoric do count in politics and in the first stand-off with the Centre and even more so with the BJP, it does seem AAP has scored a strategic goal, while undoubtedly antagonising a section of opinion-makers, who may not matter much in elections. So, it is politics that won on January 21 in Delhi, not any path-breaking idea in good governance.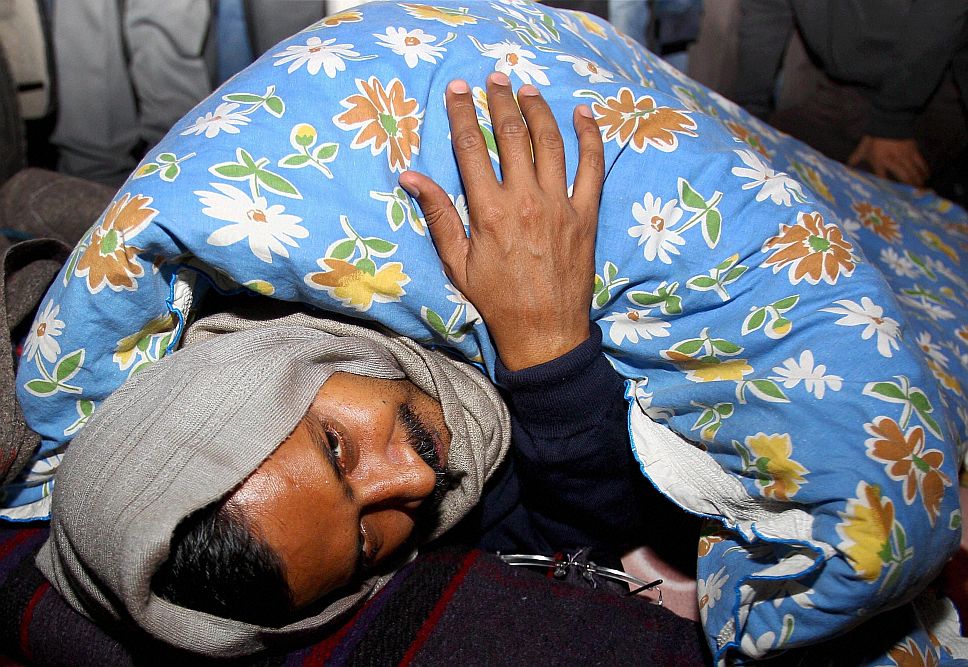 And the sight of the Delhi chief minister lying on the street under a quilt brought from home will remain etched in people's memory for a long enough time to ensure political dividends for the fledgling party. Who can argue with people who are convinced that here is a man who is fighting their battle?
Advertisement opens in new window
People who defend Mr Kejriwal put forward one or all of three arguments.
First, they point out that policemen are indeed criminals in uniform, a law unto themselves and this is the first time a chief minister dared to call a spade a spade and take them on. So, full marks to AAP.
Second, they believe that Mr Kejriwal's action enjoys the support of a large number of people, most of whom are marginalised and voiceless. To them Mr Kejriwal is a hero.
Finally, they point out that the state government of Delhi must have administrative control over the police so that it can make the police accountable for crime.
The Aam Aadmi Party, therefore, was left with no option but to draw attention to the duality of Delhi Police, which is responsible for law and order in Delhi but which reports to the Ministry of Home Affairs and to the Lieutenant Governor, specially in view of the mounting criticism in the wake of the rape of the Danish tourist in Delhi.
Advertisement opens in new window
On the face of it, AAP's position appears indefensible. It had brought Delhi to a standstill following the gangrape of a young physiotherapist in December, 2012. It had then demanded the resignation of the chief minister. This time when a Danish tourist was gangraped with AAP in power, it cleverly deflected attention by demanding the resignation of the union home minister and action against policemen. The shock caused by two of its ministers taking the law into their own hands and browbeating policemen was countered by claims that the ministers were also elected MLAs and were acting at the behest of their constituents.
In one case, a minister of the AAP government reacted to complaints that police was not recording the statement of a woman who had allegedly been set on fire by her in-laws. In medico-legal cases, it is the responsibility of the attending doctors and the hospital to inform the police and ensure that the statement gets recorded. Not recording the statement is a serious enough lapse that can cause loss of job of both doctors and policemen. But it is not clear why the minister, Rakhi Birla, chose to arrive in the neighbourhood after midnight and demand that all the members of the in-laws' family be arrested. Apparently one of them had been arrested by the police while others had been let off after interrogation. But the minister was adamant that the in-laws were hiding inside the house, despite the lock on the main door. This was broken at her instance and the minister went inside to check for herself. But according to reports, nobody was found. In any case all the "suspects" were arrested before the Chief Minister sat on the dharna, according to the CM himself, even as AAP spokespersons continued to say on TV how serious it was for the police to refuse recording the statement of the victim.
Advertisement opens in new window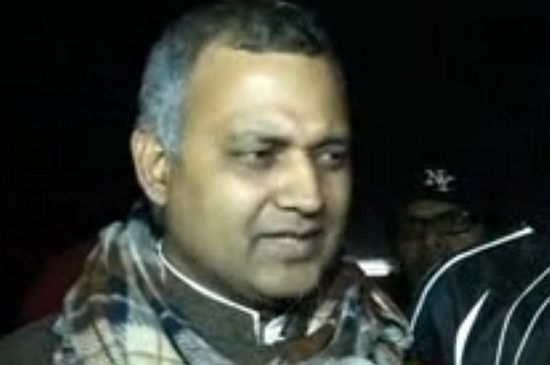 The second incident witnessed AAP's irrepressible law minister Somnath Bharti directing people and the police to detain and arrest a group of Nigerian women he accused of drug trafficking and soliciting. In this instance too Bharti appears to enjoy the support of the people in the neighbourhood, who complained to him about drug and sex rackets in which the women were allegedly involved. So many versions of this incident have come out by now that it is impossible to get a fix on the exact sequence of events—although video footage is available and hopefully the on-going inquiry would unravel the truth. Parts of the footage that went on the air showed an altercation between Bharti and a few policemen, who were seen trying to calm down the minister, whose demeanour and language did appear inappropriate.
What is nevertheless clear is that as chief minister with the home portfolio, Mr Kejriwal, did have several other options open to him. The easiest of course would have been for him to pick up the phone and speak to the home minister or the LG and apprise them of the complaints he had received. He could have discussed with them the action he deemed suitable and waited for a day or two to see their reaction. He could also have called for reports from independent observers or groups he could have constituted before demanding any action. He or his partymen could have also gone to the court to complain against police inaction and demand appropriate action. A friendly media would then have mounted sufficient pressure for action to follow. The demand that five policemen be suspended or transferred pending inquiry, was, however, patently unreasonable. Because if you start suspending policemen every time a crime takes place, it would become impossible to govern. If four miscreants abduct a tourist to a deserted park and rape her, the redressal cannot lie in suspending or transferring the SHO and that too without any inquiry. I am not aware of any country in the world, where crime or rapes are followed by judicial inquiries and suspension of policemen. Such suspension can only be justified if there is a gross dereliction of duty and there is sufficient evidence that the policeman's acts of omission or commission led to the crime. No government can unilaterally take such action without following procedures and without giving the accused a chance to explain his conduct. In the event, two of the five policemen were asked to proceed on leave or extend their leave, allowing Mr Kejriwal to withdraw his indefinite dharna and claim a victory.
Advertisement opens in new window
The argument that administrative control of the police leads to better law and order is also not founded on facts. Neither other states in India nor other cities abroad, like New York or Los Angeles, which do have complete control over the police have reported any decline in crime or violence against women or rape.
Delhi police lost an opportunity to set an example. Rather than lodge an FIR after the dharna was withdrawn, it should have detained the CM and his ministers when they defied prohibitory orders. It is by allowing VIPs to break the law that the government and the Police have brought about this situation. If everyone is equal before the law, it should not have made any difference whether the law breaker was a minister or an MLA. But so demoralised and defensive are the 'authorities' that they do not seem to have much authority at their command.
Rulers are rarely seen as rebels. They generally pose as reformers. It is left for those opposing them to cast stones and call for a revolt. But AAP clearly wants to occupy both the space.