Ferrari unveiled the Monza SP1 and SP2, the first two limited-run models that will be part of the company's new 'Icona' series of special edition cars, at its headquarters in Maranello, Italy recently. The Monza SP1 and SP2 will be limited to a total of 500 units and will be offered to a select group of Ferrari customers and collectors only. 
Ferrari says the SP1 and SP2 are inspired by race-winning Barchettas from the late 40s and early 50s, including the Monza 750 and the Monza 860, both of which inspired the name Barchetta (which means 'little boats') in the first place. In fact, these were the cars that helped Ferrari cement its place in the World Sportscar Championship.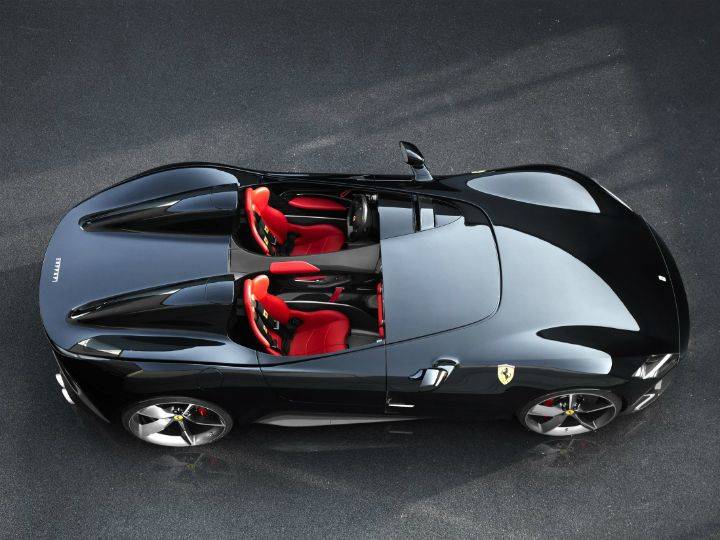 The SP1 and SP2 are based on the Ferrari 812 Superfast and are powered by the same 6.5-litre naturally aspirated V12 engine which makes a tremendous 819PS of max power and 719Nm of peak torque. Both cars are made almost entirely out of carbon-fibre, including the chassis and the bodywork. As a result, SP1 weighs 1500kg dry, while the SP2 tips the scale at 1520kg. This translates to a power to weight ratio of around 550PS per tonne, which, according to Ferrari, is the best power-to-weight ratio of any Barchetta ever built. 0-100kmph is dealt by both cars in just 2.9s, while the pair can accelerate to 200kmph from standstill in just 7.9s. The top speed is rated in excess of 300kmph and you better wear a helmet as both cars don't get a windshield!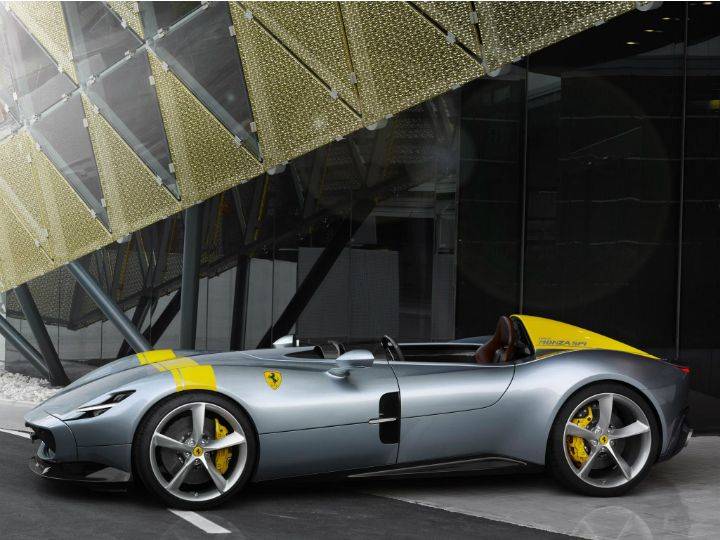 Aesthetically, both cars look like they wouldn't be out of place in a photograph from the fifties. The absence of a roof and a windscreen helped the designers to opt for a more simplistic and minimalistic design theme, especially when compared to modern racing cars. The front wing and bonnet is a single panel made entirely from carbon-fibre which is hinged at the front like racing cars of yesteryears.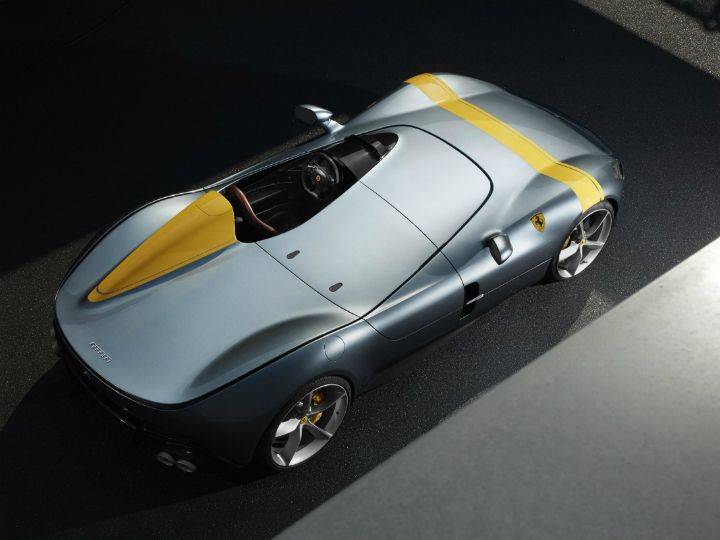 The SP1, being a single-seater, features a tonneau cover on the passenger side, while the SP2 comes with two seats, with both being placed in separate pods. Ferrari has also fitted both cars with virtual windshields. Ferrari says they are panels strategically placed ahead of the instrument panel and steering wheel that help deviate the air around the cockpit to ensure driving comfort and prevent physics from ripping your face off.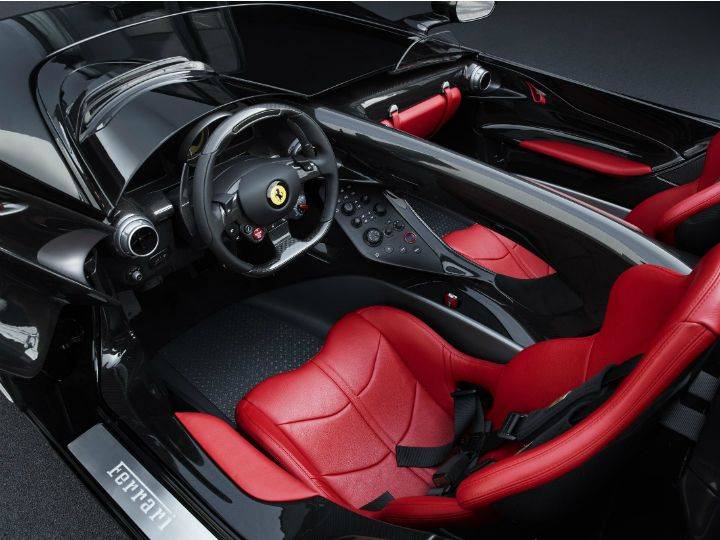 It's no secret that the pair will surely be exuberantly priced. Ferrari says the specific unit production split of the SP1 and SP2 will be based on customer preference. But rest assured that the numbers will be very limited, which makes spotting one no less than an occasion.
---
Source: zigwheels.com