In an auto-rickshaw that did the bump and grind through Patna's capricious and crowded Boring road traffic, a thin tall man speaking in that much-too-loud and all-knowing manner that reeks of just a little extra 'happy juice', tells his bemused working class companion, "Hang on, I'll show you that poster where Nitish looks like a real goonda. Not that one! Not that. That's Modi Bhaiyya. There! See that red one with his devilish face and staring eyes? Now who is going to vote for a man who looks like that! Modi Bhaiyya is in America, polishing India's image while Nitish is just glaring at us from this poster!"
On a bench at a roadside tea-stall in Kharagpur in Munger district, a few government school teachers are bitching about their lot. They're incensed because the Nitish government had the gall to actually make them accountable for teaching, and what's more, in many places, newly appointed teachers have been kicked out for having fake certificates!
"Who does Nitish think he is? Doesn't he know that we teachers are the ones who will have control of the voting booths? Just watch! We'll foil him! Where there is support for Nitish and his cronies, we will deliberately slow down work inside the booth, so we'll be able to cut off at least 150-200 voters. And where there is support for his rivals, we will work faster. How do we know which booth will be pro-Nitish? Do you think we were born yesterday? Just you wait and see!"
Meanwhile, in the hallowed halls of the Patna Women's College, teachers and students are open-mouthed in amazement as a demure Dr Ejya Yadav, Head of the Communicative English Department has bravely pinched her nostrils shut and taken the plunge into the swirling sewer as a RJD candidate.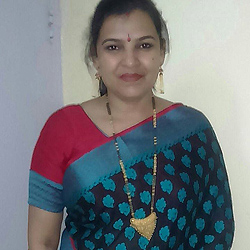 One knew that she was from a 'politically connected' family, but nobody was more surprised than she, when she was summoned by the inimitable Laloo Prasad, and asked to represent the party in her native area to face BJP strong-man Satyendra Singh. BJP holds the seat at present. There is also the added headache of an RJD strong man, a 'bahubali' who is none too pleased at being passed over, but Ejya is pushing on, regardless. Laloo, it is understood, rang up Nitish and told him, "We are sending a lady professor to Mohiuddinnagar constituency!"
As one of her witty colleagues put it: Poor Ejya has been put on the back of a tiger and sent to deal with a crocodile. Will they return from the ride with the lady inside, and a smile on the face of the tiger? Others say that Ejya has already tremendous support from her native village. But does Dr. Ejya Yadav, with her Ranchi Loreto Convent and Patna Notre Dame, 'English Medium' background, and her polite ways represent the changing face of the RJD? Will she get the women and the youth to push the buttons for her?
What's my take? In the words of the late Yul Brynner as he struts the stage in that iconic role in 'The King and I': "It's a puzzlement!"