Sources suggest that a heavily revised CBR1000RR Fireblade will be showcased at the upcoming EICMA motor show in November 2018. The revision comes as factory racing teams who usually push the bike to a 150 per cent of its capacity, faced a ton of problems with Honda's equipment. The most talked about complaint was the fact that the bike was underpowered compared to its competitors. At 189PS at the crank, the Blade trails its competition by 10-15PS, and in superbike terms, that makes a world of a difference.
Another prominent problem with the Blade was its front end aerodynamics. Race teams have struggled with the bike's airflow ever since its launch in 2017. For instance, Honda's BSB team has burnt through two fairing designs (not literally) and are now on their third, while the Pro Racing team has been struggling for top speed and front-end grip in high-speed sweeping corners.
After being clobbered with criticism, Honda has finally pulled up its socks and decided to give the Fireblade an additional boost of about 10PS, plus a redesigned front fairing which is said to be a lot more aerodynamic.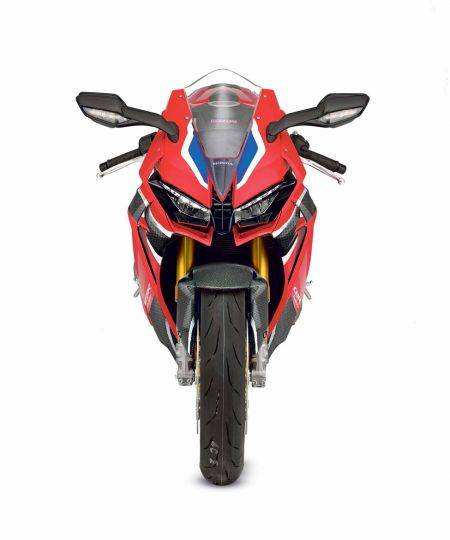 The new fairing is designed to have the best possible drag coefficient and the entire unit is believed to be mapped around the nose which now looks a lot sharper. The central ram-air opening is now closer to the fairing's centre which translates to a smoother air-flow around the rider and also helps keep the front end on the tarmac.
Apparently, the CBR1000RR Fireblade always had some power tucked away, at least that's what the bike's project leader Masatoshi Sato believes. He said, "We could easily give the bike 200bhp; we could give it 300bhp if we wanted, but we think it's the lack of weight people want to feel more."
Such a power bump could easily be achieved without having to change the engine architecture and is likely to already be a part of the Blade's development schedule. We also expect the engine to be standardised across the range, rather than one engine for the Fireblade and the SP, and a different one for the SP2, as it is currently.
Among other changes, the Fireblade SP2, Honda's top-of-the-line superbike, will also get a full carbon-fibre fairing, which will help keep the weight down to around 185kg. All these added features will also mean a spike in price, so we can expect the STD Fireblade to retail at around Rs 18 lakh and the SP to be priced a little over Rs 22 lakh. The SP2, unfortunately, isn't on sale in India yet.
---
Source: zigwheels.com