The fuel will arrive in the country indirectly through trucks via a Syrian port. It is believed that Hezbollah did this to save embarrassment to the Lebanese State.
---
'We opened all windows and are in the corridor right now,' said Dana Awad, a mother of two girls in a Beirut neighborhood. 'I am still feeling the earth shake. Living a flashback,' she added recalling the tremor that...
---
The blast struck with the force of a 3.5 magnitude earthquake, according to Germany's geosciences center GFZ, and it was heard and felt as far away as Cyprus more than 200 kilometers across the Mediterranean.
---
A blast at Beirut port on August 4 last year, killed 211 people and injured more than 6,000 after 3,000 tons of ammonium nitrate exploded
---
The decision follows a weekend of anti-government protests after the August 4 explosion in Beirut's port that decimated the facility and caused widespread destruction, killing at least 160 people and injuring about 6,000...
---
Trump offered condolences to the victims and said the United States stood ready to assist Lebanon. 'It looks like a terrible attack,' he said.
---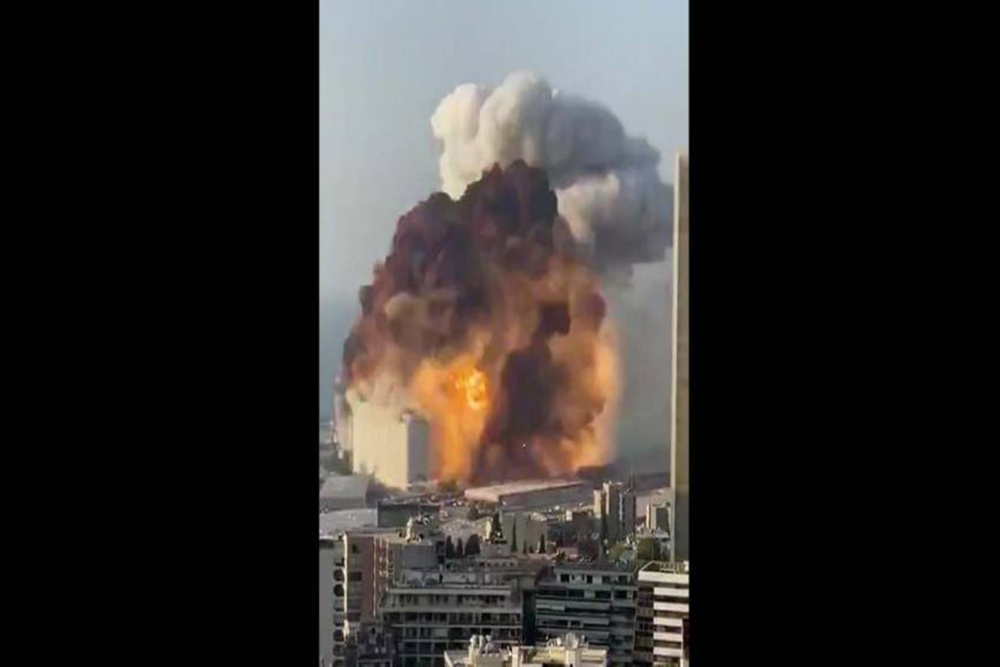 The August 4 explosion killed 200 people, injured thousands and caused wide destruction in Beirut.
---
The explosion appeared to be centred around Beirut's port and caused wide scale destruction and shattered windows miles away.
---