Mistakes on credit reports are more prevalent than one may anticipate. Despite the ability to rectify erroneous data on your credit report, the procedure can be exasperating and time-intensive.
Credit repair firms alleviate this burden by assuming responsibility for critical tasks such as acquiring your reports, identifying inaccuracies, and contesting errors directly with creditors and major credit bureaus.
If you're determined to bid farewell to poor credit, continue reading our comprehensive overview of the top-notch credit repair services available.
>> CreditRepair.com – Best Credit Repair Company >>
8 Best Credit Repair Companies
Sky Blue – Best for a One-Service, Budget Option
Our approach to ranking and identifying the top credit repair companies is thorough and rigorous. We conduct extensive research and analysis to ensure accuracy. Our evaluation criteria include measuring success rates in credit score improvement, assessing the range of services provided, considering customer feedback and satisfaction, evaluating industry reputation, and pricing transparency.
Our ultimate goal is to present readers with an unbiased and dependable list of leading performers in the credit repair sector. By doing so, we empower individuals to make well-informed choices regarding their financial path.
CreditRepair.com – Best Credit Repair Company Overall
For the past ten years, CreditRepair.com has been operating and has successfully removed 8.2 million negative items from customers' credit reports. Their primary objective is to address customer credit report discrepancies with each credit bureau.
They do this by requesting that creditors verify any negative items they have reported. CreditRepair.com provides continuous monitoring of customers' credit to assist them in achieving their desired financial goals.
CreditRepair.com offers three packages for individuals to choose from to cater to different customer needs and a complimentary consultation service. These packages range in price starting at $69.95 and go up to $119.95 per month, with an initial fee equaling the monthly cost for each package selected.
One noteworthy aspect of CreditRepair.com's packages is that they all include credit monitoring services, which sets them apart from other companies offering similar services.
Pros
Credit monitoring is a standard feature in all packages
A 50% discount on setup fees is available for veterans and active military personnel
There are three different packages for you to select from
Cons
Pricing & Packages
Direct Package: Priced at $69.95 per month, with a one-time startup fee of $69.95, this package provides the convenience of addressing up to 15 challenges for negative items per cycle across all three credit bureaus. It includes up to 3 monthly creditor disputes, inquiry assistance, quarterly credit score updates, and TransUnion credit monitoring.
Standard Package: Available at $99.95 per month, with a startup fee of $99.95, the Standard Package mirrors the Direct Package's features. It allows up to 15 negative item challenges per cycle across all three credit bureaus, up to 3 monthly creditor disputes, inquiry assistance, quarterly credit score updates, TransUnion credit monitoring, and access to your FICO® credit score.
Advanced Package: Tailored for individuals with more intricate credit repair needs, the Advanced Package is priced at $119.95 per month, with a one-time startup fee of $119.95.
This premium package encompasses features to address up to 19 challenges for negative items per cycle across all three credit bureaus, up to 6 monthly creditor disputes, inquiry assistance, monthly credit score updates, TransUnion credit monitoring, a FICO® credit score, and even intervention for cease actions.
>> Improve Your Company's Credit Rating With CreditRepair.com >>
Lexington Law – Best Credit Repair Company for Transparency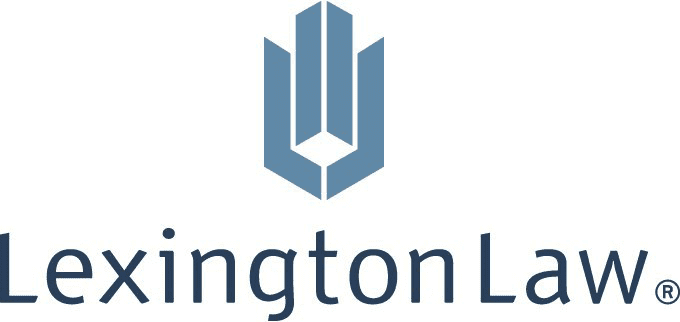 With over 15 years of experience, Lexington Law has established itself as a highly reputable credit repair company. Its mission is to bring about positive changes in the credit repair industry by offering ethical and effective solutions to needy consumers. Through various service packages, Lexington Law provides clients a clear roadmap to improve their credit and achieve their financial goals.
Lexington Law focuses on four key areas to help customers build their credit: analyzing credit reports, disputing inaccurate information, escalating disputes when necessary, and monitoring credit scores.
Clients can benefit from waived setup fees when choosing Lexington Law's services, with package options starting at $95.95. Veterans and active military personnel are eligible for a 50% discount off the initial fee. A family or household discount is available, if the customer and their spouse sign up for service together, the spouse will receive a one-time 50% discount.
Pros
No initial fee required
No charges for cancellation
Eligible customers can benefit from discounts
Cons
A single fee for accessing the TransUnion report
Credit monitoring is exclusively offered with the Premier Plus plan
Lack of a satisfaction guarantee
Pricing & Packages
Concord Standard Package: Priced at $95.95 per month, this package includes features like 15 challenges per cycle across all three credit bureaus, creditor interventions, inquiry assistance, ID Theft insurance, and debt handler services.
Concord Premier Package: Available at $119.95 per month, the Premier Package offers the same benefits as the Standard package, along with additional perks such as ReportWatch, TransUnion FICO Score access, and Lost Wallet Protection.
Premier Plus Package: Geared towards comprehensive credit repair, this package is priced at $139.95 per month and encompasses all the features of the previous boxes. It provides access to 19 challenges per cycle across all three bureaus and personal finance tools.
Credit Saint – Best Simple Credit Repair Options
With a solid industry reputation, Credit Saint has been operating for 17 years. They provide new customers with a complimentary consultation and take charge of all communication with credit bureaus if clients decide to avail of one of their packages. Three package options are available, beginning at $79.99 per month and a minimum setup fee of $99.
Credit Saint's primary aim is to assist customers in repairing their credit by focusing on removing inaccurate items from their credit reports.
Late payments
Judgments
Collections
Repossessions
Bankruptcies
Credit Inquiries
Liens
Credit Saint offers customers reassurance with a 90-day money-back guarantee. This guarantee ensures customers are entitled to a full refund if they sign up for any program and don't witness the removal of any questionable items from their credit within 90 days.
Customers must actively participate in the program for 90 days to be eligible for the refund, as eligibility begins on day 90. With Credit Saint's guarantee, customers can have confidence in their credit repair journey, knowing that their investment is protected and results are guaranteed within a specified timeframe.
Pros
Three credit package options
Backed by a 90-day, money-back guarantee
Clear pricing policies
Cons
The lowest tier does not include credit monitoring
The startup fee ranges from $99 to $195
It lacks online educational resources
Pricing & Packages
Credit Polish Package: Priced at $79.99 per month, this package includes targeted dispute options and allows challenges for up to 5 items per cycle.
Credit Remodel Package: Priced at $99.99 per month, this package offers escalated information requests and challenges for up to 10 items per cycle and includes Experian credit monitoring.
Clean Slate Package: Available for $119.99 per month, this package includes challenges for up to 15 items per cycle across all three credit bureaus, Inquiry targeting, and monthly credit score updates. Each package incurs a First Work Fee, which covers the initial setup costs.
The Credit People – Most Aggressive Timeline
The Credit People differentiates itself from its competitors by offering a clear timeline for customer results. Unlike other companies, The Credit People starts working on your credit immediately, ensuring you see results within 60 days.
They provide your credit scores and reports right after signing up, giving you a starting point to measure your progress over time. By understanding your credit situation from the beginning, you can effectively track how The Credit People helps improve it.
Pros
Satisfaction Guarantee
Competitive pricing structure
Provides complimentary credit consultation
Cons
Lacks a mobile application
It doesn't provide a debt management program
No inclusion of identity theft insurance
Pricing & Packages
Flat Rate Package: Requires an initial payment of $19 and a monthly charge of $79. This package encompasses credit bureau challenges and creditor interventions, catering to individuals with moderate credit concerns.
Pay Per Deletion Package: This is priced at $299 per deletion, with a setup fee of $419. This package provides a personalized approach, where clients are charged only when negative items are successfully removed from their credit report. Both packages have a 24/7 account dashboard, credit score tracking, and access to customer support.
Sky Blue – Best Credit Repair Company for a One-Service, Budget Option
Sky Blue has provided credit repair services for over three decades, starting in 1989. The company employs a credit repair process similar to other companies in the industry. Once you have filled out the sign-up form, Sky Blue Credit will carefully review your credit report and identify any items that can be disputed. At this stage, they will offer personalized and practical tips to aid you in rebuilding your credit.
Next, Sky Blue Credit will initiate disputes with the three major credit bureaus for any incorrect items on your report. If the bureaus deny these disputes, Sky Blue Credit automatically sends follow-up dispute letters on your behalf to improve your chances of achieving a higher score.
Once your disputes have been resolved successfully, you can conveniently track your progress, access billing information, and set financial goals through Sky Blue's intuitive user interface. Should you require guidance or help while utilizing their services, their knowledgeable customer service team is readily available for direct communication with their credit repair experts throughout your membership duration.
Pros
All-inclusive pricing with every feature
A 90-day satisfaction guarantee
A 50% discount is available for couples signing up
Cons
Mandatory setup fee
Lack of included or credit monitoring
Pricing & Packages
Sky Blue Credit has streamlined its offerings by introducing a single, all-inclusive package priced at $79. This package, aptly named "One Price, Every Feature," encompasses a range of services to repair credit effectively. A Pro Analysis that identifies suitable dispute candidates with expert precision is included in the box. Clients receive 15 item disputes every 35 days, evenly distributed across all three credit bureaus.
These disputes are tailored to individual circumstances and needs. The package also provides valuable resources such as research on statute of limitations, guidance on rebuilding credit, debt validation help, goodwill letters for creditors, and cease and desist letters if necessary.
Consultations are available for those seeking advice on debt settlement and negotiation strategies. With its transparent pricing structure and comprehensive toolkit of services, Sky Blue Credit offers an ideal solution for individuals looking to improve their credit profiles.
Safeport Law – Best Credit Repair Company for Legal Representation
Safeport Law is a credit restoration company that offers a unique strategy to enhance individuals' credit scores. The organization comprises knowledgeable lawyers and consumer advocates who understand the regulations governing credit reporting. If discrepancies or inaccuracies negatively impact your credit report, this company possesses the tools to dispute them.
The initial step in Safeport Law's credit restoration process involves a complimentary consultation. During this consultation, you will determine whether you're eligible for credit repair and how the attorneys can assist you.
If you proceed with Safeport Law's services, your attorney will request some personal details and obtain your credit report at no cost.
Following that, Safeport Law can scrutinize your credit report for potential inaccuracies. For instance, it's possible that an account that you have closed remains listed as open on your report. There might be duplicate accounts with slight variations in spelling on your report.
Pros
Comprehensive services
Credit rebuilding guidance
Personalized approach
Transparent pricing
Regular disputes
Cons
Limited selection of packages
Mandatory setup fee
No assurance
Possible duration
Customer help
Debt settlement consultations
Pricing & Packages
Safeport Law distinguishes itself by providing a unique and transparent credit repair solution. Their comprehensive "Credit Cleanse" package includes essential features like analyzing credit scores, disputing with major credit bureaus, intervening with creditors, closely monitoring credit scores, and tracking progress through an intuitive online dashboard.
With a monthly cost of $99.99 and an initial fee of $99 for starting the process, this package employs a proactive approach to credit repair that increases the chances of significant improvement in credit scores.
The Credit Pros – Best Credit Repair Company for Bonus Features
The Credit Pros has been operating for 12 years. They provide a personal credit management and repair platform that uses artificial intelligence. One notable feature is the inclusion of credit monitoring at no extra cost, which sets them apart from other credit repair companies who charge separately for this service.
When opting to work with The Credit Pros, customers must pay an initial setup fee of $119. After that, they will have a monthly fee starting from $69, depending on the package they select from the three available options. Notably, customers who choose either the Prosperity Package or Success Package are eligible for a Slash Rx discount that enables them to save up to 80% on medication expenses.
Prospective clients can schedule a complimentary consultation in English or Spanish before committing to The Credit Pros. This is a helpful way to determine whether the company meets its specific requirements and which package best suits its needs.
The Credit Pros provides customers with a reassuring 90-day money-back guarantee. If there are no deletions from Equifax, Experian, or TransUnion within that time frame, you'll receive a refund equal to the amount you invested during that period.
Pros
Credit monitoring is provided in every package tier
Complimentary consultation
A 90-day satisfaction guarantee
Cons
Imposes an initial setup fee beginning at $119
Does not extend services to Kansas, Maine, Minnesota, and Oregon
Pricing & Packages
Money Management: Priced at $119 per month with a $69 startup fee, this package offers: an array of features, including TransUnion credit score and monitoring. It also offers full credit reports, DarkWeb monitoring, change of address monitoring, social security trace, diverse monitoring services, pay-day monitoring, social network monitoring, bill reminders, a budgeting system, real-time account sync, snowball, and avalanche debt systems,
Prosperity Package: Also priced at $119 monthly, with a slightly higher $119 startup fee. It provides similar features to the Money Management package, including TransUnion credit score and monitoring, complete credit reports, DarkWeb monitoring, change of address monitoring, social security trace, various monitoring services, pay-day monitoring, social network monitoring, bill reminders, a budgeting system, real-time account sync, snowball and avalanche debt systems, and access to the TCP legal network.
Success Package: Available at $149 per month and a $149 startup fee, this premium package encompasses all the features of the other two packages, delivering a comprehensive credit repair solution.
Ovation – Best Credit Repair Company for Discounts
Ovation Credit Service is a well-respected organization known for its credit repair and restoration expertise. They're dedicated to assisting individuals in enhancing their credit profiles by providing customized solutions that address specific credit challenges and contribute to building more stable financial futures.
The team at Ovation comprises credit specialists who meticulously analyze credit reports, pinpoint errors or inconsistencies, and actively work with credit bureaus and creditors to resolve these issues. By offering personalized guidance and strategic recommendations, Ovation empowers its clients with the tools and knowledge to navigate the intricate world of managing one's credit effectively.
Pros
Many discounts are accessible
Flexible cancellation policy
Both plans include financial management tools
Parent company LendingTree boasts a strong reputation
Cons
Credit monitoring is exclusively available in Essential Plus
The application process is conducted solely via phone
Lack of round-the-clock support
Pricing & Packages
Essentials Plan: This option involves an $89 initial fee and a monthly fee of $79. It provides personalized dispute options and expert case advisors to handle credit issues.
Essentials Plus Plan: Priced with an initial fee of $89 and a monthly cost of $109, this plan offers additional benefits, including unlimited challenge validation letters, access to creditor letter templates, TransUnion credit monitoring, and a valuable Ovation recommendation letter.
Ovation stands out for offering more discounts than most credit repair companies. Depending on your situation, you may benefit from:
The Competitive Upgrade — $50 Credit: If you have recently worked with another credit repair company and are looking to switch to Ovation, you can receive a $50 credit.
Tell a Friend — $30/$50 Credit: You will earn a $30 credit for each person you refer to Ovation and $50 for every couple you refer (please inform your Case Advisor when making a referral).
Couples Discount — 20% Discount: Any two associated individuals who sign up for credit repair services can enjoy a 20% discount. While actual couples qualify, this discount is available to relatives or friends.
Military Discount — 10% Discount: All retired and active-duty military personnel can avail themselves of a 10% discount on their monthly bill. They must provide a valid military ID as proof.
Senior Discount — 10% Discount: Customers aged 65 years and older are eligible for a 10% discount on the monthly plan fee.
Our Ranking Methodology for the Best Credit Repair Companies
When identifying the top credit repair companies, it's crucial to establish a clear and specific set of standards that encompass the essential elements of their services. Through careful examination, our objective was to offer readers a thorough and open assessment, empowering them to make knowledgeable decisions that align with their objectives for improving their credit.
Transparency and Credibility: Our evaluation focuses on the company's ability to communicate its credit repair processes, methods, and strategies to its clients. Demonstrating transparency underscores the company's commitment to open and honest communication. We analyze the disclosure of the pricing structure, including initial and monthly fees, along with any potential extra charges.
Customer Feedback and Recommendations: We consider the volume of customer reviews and testimonials across various platforms. A substantial number of reviews indicate a larger pool for assessing customer satisfaction. We delve into the sentiment expressed in these reviews and testimonials. Positive feedback signifies higher customer satisfaction and successful credit repair outcomes.
Success Rate and Historical Performance: Our assessment analyzes the company's track record by examining historical data on clients' credit score improvements. We pay attention to the average increase in credit scores achieved over a specific time frame.
Range of Services: We evaluate the breadth and depth of the company's services, ensuring they encompass crucial elements such as credit report analysis, personalized credit improvement plans, and support for credit report disputes.
Pricing and Value: Our analysis thoroughly compares the company's pricing structure with services provided. We verify that no hidden fees or unexpected charges may surprise clients after signing up.
Online Experience: We assess the user-friendliness of the company's website and online portal, recognizing the significance of a well-designed interface in enhancing the customer journey. We look for features that enable clients to monitor their credit repair progress, such as updates on dispute statuses and improvements in credit scores.
Years in Operational: We consider the number of years the company has been active in the credit repair industry. A more extensive operational history often correlates with greater experience and expertise.
Guarantees and Refund Policy: We evaluate whether the company offers a satisfaction guarantee, which reflects its confidence in delivering results. We scrutinize the company's refund policy if clients are dissatisfied with the service. A fair refund policy underscores the company's dedication to ensuring client satisfaction.
Best Credit Repair Companies – Buyer's Guide
What Is Credit Repair?
Credit repair entails enhancing the level of trustworthiness regarding one's credit. This typically encompasses examining your credit history for inaccuracies and raising disputes with the appropriate credit reporting agencies. Should everything be correct in your report, alternative strategies for repairing your credit involve ensuring timely payment of bills and reducing overall debt.
Dedicating time to repairing your credit can increase your credit score, thereby enhancing the likelihood of being approved for new loans and securing favorable interest rates on credit cards.
How Does Credit Repair Work?
Credit repair is a process that can take months or years, depending on your particular financial situation. However, anyone trying to improve their creditworthiness should follow these steps:
Make timely payments
Consistently paying your bills on time is the initial step to take. Credit scoring models prioritize your payment history as the most crucial factor. Making a payment 30 days late could decrease your score by up to 100 points. If you're overdue by 60 or 90 days, it will have an even more detrimental effect on your creditworthiness.
Lower your credit utilization ratio
The proportion of your available credit that you're currently using is known as your credit utilization ratio. After your payment history it's the second most influential factor in determining your credit score.
When you apply for new credit, most lenders or issuers prefer to see a credit utilization ratio below 30%. This indicates that you're not overly reliant on credit cards or lines of credit.
To calculate your credit utilization ratio, divide the total amount of outstanding balances on your credit cards by the sum of all your available limits. For instance, if you have a $10,000 limit on one of your cards, aim to use $3,000 or less each month.
Reduce your overall debt
Lowering your unpaid debts can enhance your creditworthiness and boost the likelihood of getting approved for loans and credit cards by reducing your debt-to-income (DTI) ratio.
DTI ratio is a significant criterion that lenders employ when assessing credit applications. It signifies the division of your monthly financial obligations by your gross monthly income, and industry experts advise maintaining it at 36% or lower.
By repaying outstanding loans and credit card balances, you effectively decrease your DTI ratio, demonstrating to lenders that you possess the means to handle additional credit opportunities.
Check for credit report errors
A common step in credit repair is to review your credit reports for any errors and notify the relevant credit bureaus (Experian, Equifax, and TransUnion) of these inaccuracies. The Fair Credit Reporting Act (FRCA) grants you the right to dispute any information that you believe is incorrect. If the bureaus determine the information is erroneous, they must investigate and remove it from your report.
While this can be done independently at no charge, it can become quite laborious if your reports have multiple errors. In such cases, credit repair services come in handy as they examine your reports for mistakes and take charge of contacting both the bureaus and creditors on your behalf. These companies may request supporting evidence for their claims before sending letters contesting any negative items listed on your reports.
How Do Credit Repair Companies Work?
Most credit repair companies have their unique approach, although most adhere to a four-step method.
Free Consultation
The credit repair company will guide you through the procedure, obtain your credit reports from all three bureaus, and assess whether you would be suitable for credit repair. They might guide personal finance to assist you in attaining a favorable credit score.
Limited power of attorney and written consent
The company's agents will notify you if any errors are detected in your document. Subsequently, they will provide you with a written agreement that grants them restricted power of attorney. They will be legally authorized to act on your behalf.
Challenge items
After granting them the legal authorization, the company challenges any incorrect entries with creditors and the prominent credit bureaus. Mistakes on your credit report range from tax liens or foreclosures that aren't yours, duplicate accounts, and bankruptcies to outdated details.
Upon being alerted about these discrepancies, the credit reporting agencies must investigate within 30 days of receiving the dispute. If they determine these items as errors during their examination, they will promptly eliminate them from your credit history.
Progress reports
The most exceptional credit repair firms will monitor the advancement of your disputes and keep you informed regularly regarding the status of each item in question. Typically, they will send reports on progress along with an updated version of your credit report for you to review the modifications made.
How to Verify a Legitimate Credit Repair Company?
When considering working with a credit repair service, it's crucial to select a reputable option. Unfortunately, unscrupulous companies in this industry are eager to exploit financially vulnerable consumers. Therefore, conducting thorough research is vital.
Every company on our list has a strong reputation and adheres to the regulations outlined in the Credit Repair Organizations Act (CROA). However, if you wish to explore other options, you can consult the CFPB Complaint Database. This database allows you to examine consumer complaints against various companies since 2011.
It's important to note that the absence of complaints doesn't indicate a positive company reputation. To be listed on the CFPB database, companies must respond to complaints. By choosing to refrain from responding, they can avoid being included.
Although it may be tempting to rely on platforms like the Better Business Bureau (BBB) for company research purposes, this approach may only sometimes yield accurate results. Companies can pay for accreditation on BBB's platform, which could create an illusion of legitimacy that may not accurately reflect their true nature.
If you suspect a credit repair company you have encountered engages in fraudulent activities or scamming customers, report them directly to the FTC (Federal Trade Commission). By doing so, you contribute towards ensuring consumer protection and maintaining integrity within the industry.
What You Should Know Before Hiring a Credit Repair Company?
There are some things to keep in mind when you're trying to rebuild your credit history.
Credit repair takes time
Seeing an improvement in your credit report can take anywhere from three months to a year.
Not all negative information can be removed
If you have late or missed payments, hard inquiries, charge-offs, repossessions, or debt collections on your credit report, they can be removed. However, this can only happen if the information is accurate or updated.
It's important to be cautious of companies that make guarantees about removing accurate information from your report or promising a new credit identity.
You have to do some of the legwork
When dealing with credit repair agencies, it might be necessary to furnish them with supporting documentation to back up any challenges regarding unfavorable details found on your credit report.
Most companies have setup fees
Credit repair companies typically require an initial fee, a setup, or a first work fee. The amount of this fee can vary widely, ranging from $15 to $200. This payment is necessary to establish your account and involves collecting your personal and financial information. The company will create a tailored strategy plan designed specifically for your unique credit situation.
Credit repair companies can't charge you in advance for their services
After the initial payment, companies cannot impose additional charges unless they provide evidence of fulfilling the services stated in their contract.
Legitimate credit repair companies should include a copy of the Consumer Credit File Rights
By the Credit Repair Organizations Act (CROA), credit repair firms must present you with a written agreement detailing their services before accepting your payment. These agencies must furnish you with a copy of the document titled "Consumer Credit File Rights Under State and Federal Law," which aims to educate you on your entitlement to request credit reports and contest any erroneous data.
7 Warning Signs of a Credit Repair Scam
The credit repair sector has faced many controversies and fraudulent activities. It's crucial to identify warning signs that may indicate a company or agent you're dealing with is involved in questionable practices.
Guaranteed Results: If a credit repair firm promises to eliminate negative items from your credit report, consider it a cause for concern. Genuine companies cannot guarantee specific outcomes as credit repair depends on various factors, including the accuracy of your credit information.
Upfront Payment: Exercise caution if a company insists on a substantial upfront payment before rendering services. Reputable credit repair organizations typically charge fees only after they've fulfilled their promised services.
Limited Information: If a company avoids explaining its services, processes, or fees clearly, it may conceal vital information. Transparency is a fundamental aspect of any legitimate business.
Pressure Tactics: If you feel pressured to sign up quickly or are coerced into sharing personal information without adequate explanations, take a step back. Trustworthy companies allow you the time to review their services and make an informed decision.
Promises a New Credit Identity: If a company asserts that they can create a fresh credit identity for you by obtaining an Employer Identification Number (EIN) or a Social Security Number (SSN) that isn't yours, consider it a major red flag. Scammers often use this tactic to help you conceal your credit history, which is illegal and carries serious consequences.
Lack of Physical Address: Legitimate credit repair firms should have a physical address you can verify. Be wary of those that only provide a P.O. Box or do not list any address.
No Contract or Agreement: A credible credit repair company will furnish a clear and comprehensive contract or agreement outlining the services they provide, the expected timeframe, and the associated fees. Steer clear of companies that refuse to provide written documentation.
Best Credit Repair Companies – FAQs
How Can I Fix My Credit Myself?
Although a credit repair company can ease your workload, you can improve your credit independently. Implement these eight tips to initiate the steps:
Obtain a copy of your credit report
Examine your credit report for inaccuracies
Contest any identified errors
Settle outstanding or overdue accounts
Enhance your credit limits
Clear off high-interest debts
Initiate the opening of a new credit card
Make timely payments on your balances
How to Maintain Good Credit After It's Repaired?
Once you've repaired your credit, you must adopt responsible habits to maintain a healthy credit score and reports. It's important to make all debt payments on time or even early, avoid using over 30% of your credit limit, abstain from submitting multiple credit applications within a short period, and only spend within your means.
Regularly checking your credit score is always a wise decision as it allows you to understand how your actions impact your score. Until April 20, 2022, you can obtain a free weekly credit report through AnnualCreditReport.com. This convenient method enables you to identify any new errors or negative information that may arise.
What's the Fastest Way to Repair Your Credit?
Engaging the services of a credit repair agency could be the most efficient approach to fixing your credit, especially if you require substantial help. Although these agencies rarely guarantee a specific timeline for improvement, they usually commence their efforts as soon as you enroll.
Even with prompt action from the company, it may still take several months or possibly longer before any alterations are evident in your credit reports and scores.
Bottom Line on Best Credit Repair Companies
When choosing a credit repair company, many options can be overwhelming. Selecting a company that offers a complimentary credit consultation and analysis of your credit report is crucial. During this consultation, they'll assist you in identifying any discrepancies or negative entries you may disagree with.
Before committing to their services, it's essential to comprehend the company's fee structure and monthly charges. If affordability is your primary concern when seeking credit repair services, CreditRepair.com is highly recommended as the most economical option. For comprehensive credit monitoring, unlimited dispute resolution, and personal finance tools, consider The Credit Pros.
Whether your credit report suffers from multiple errors or just a few adverse items affecting your score negatively, enlisting the expertise of a professional in credit restoration can prove to be an intelligent choice.
Disclaimer: The above is a sponsored post, the views expressed are those of the sponsor/author and do not represent the stand and views of Outlook Editorial.