The first was secured on Saturday without City even playing as the team clinched a third successive English Premier League title — and a ninth top-flight crown in its 143-year history — thanks to another slip-up by...
---
After drawing the first leg 1-1, Madrid's undisputed kings of Europe were humbled, and except for the efforts of goalkeeper Thibaut Courtois, the score line could have been so much worse for the 14-time champions.
---
English football's dominant force was tested by a new rival in the form of Arsenal, but Mikel Arteta's team has buckled under the pressure of trying to keep pace with Guardiola's relentless trophy-winning machine. 
---
Only 23 minutes had been played and Real Madrid was getting overwhelmed and humiliated by Manchester City in the semifinals of the Champions League — a competition the Spanish club has almost made its own.
---
Inter had a 2-0 lead from the first leg of the semifinal, and Lautaro Martinez's 74th-minute goal ended any hopes for Milan to stage a comeback.
---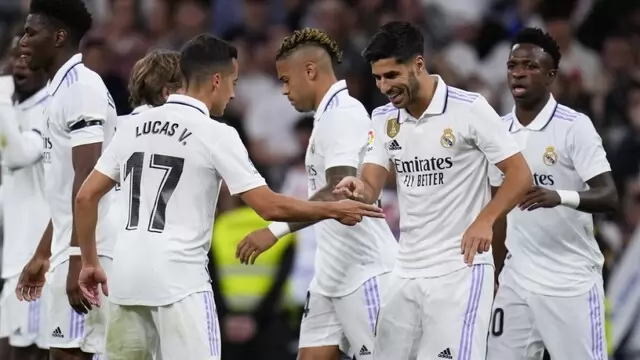 Marco Asensio scored the Spanish league game's only goal in the 70th minute.
---
With Madrid's recent successes still fresh, there were no calls yet for a complete makeover, even though they were heavily outplayed by Pep Guardiola's City in the second leg in Manchester.
---
The England striker has had the most prolific season of his career, scoring 29 goals, to help fill the void left by Cristiano Ronaldo's departure in November.
---