Vietnam abstained from a vote at the UN General Assembly in March that deplored Russia's invasion of Ukraine.
---
Ukrainian MetaHistory NFT-Museum sells 1,282 artworks on Day1 of sale; Price of Bitcoin rises 3.22%, Ethereum up 6.20% in last 24 hours
---
A Ukrainian mom's updates about her 'war coffee' and life under siege are making millions reflect on the heartbreaking impact of war on ordinary lives. 
---
The UN Secretary General will be visiting Moscow and is then scheduled to visit the Ukrainian capital, Kyiv, this week.
---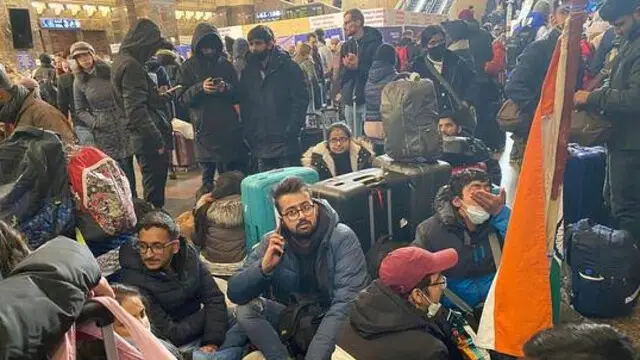 With the depreciating Ruble against the Rupee, students have been able to save lakhs in terms of their term fee.
---
Lviv Danylo Halytskyi International Airport was hit by aerial bombardment by Russian forces in the early hours of Friday. 
---
Former actress Oliwia Dabrowska, who essayed the role of the little girl in the red coat in the film 'Schindler's List', has been helping the refugees in Ukraine.
---
Commodity trading is risky as the market is volatile and involves speculation. Here are three risks you should watch out for
---