Parts of the national capital received light rain on Sunday evening with the maximum temperature settling at 40.7 degrees Celsius, normal for this time of the season.
---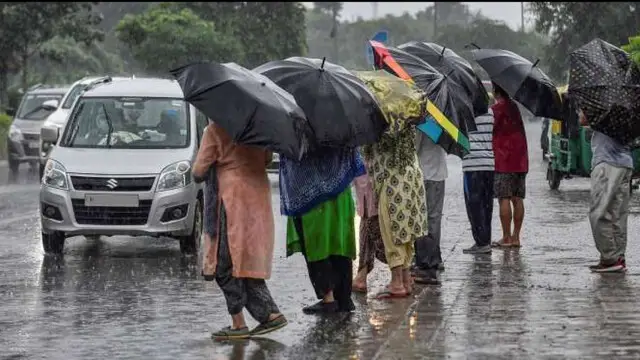 The minimum and maximum temperature readings on Wednesday are likely to settle at 21 degrees Celsius and 38 degrees Celsius respectively with a mainly clear sky forecast, according to the IMD data.
---
According to the India Meteorological, the national capital may have a partly cloudy sky with very light rain or drizzle accompanied with gusty wind of 30-40 kmph towards afternoon and evening.
---
A slight increase in temperatures -- up to 41 degrees Celsius -- is predicted over the next three to four days, but there is no forecast of a heatwave for another week.
---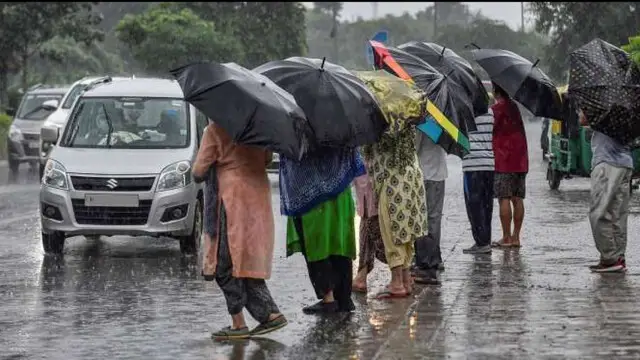 The thunderstorm accompanied with lightning and rain led to a drastic fall in the surface temperature on Monday. Between 5.40 am and 7 am, the temperature plummeted by 11 notches from 29 degrees Celsius to 18 degrees Celsius.
---
The India Meteorological Department (IMD) said the maximum will rise to 44 degrees Celsius on Thursday and hit the 45-degree Celsius mark by Friday. 
---
An AQI between zero and 50 is considered 'good', 51 and 100 'satisfactory', 101 and 200 'moderate', 201 and 300 'poor', 301 and 400 'very poor', and 401 and 500 'severe'.
---
Back-to-back patchy rain, thunderstorms, and strong winds had provided some respite from the intense heat last week.
---