These elections can be seen as a straw poll for the mighty Lok Sabha elections in 2024. These elections can defy or give credence to the anti-incumbency argument. These elections will show whether leaders' popularity takes...
---
The Bharatiya Janata Party's (BJP) manifesto also says that it would introduce low-interest loans to women self-help groups, distribute laptops to college students, and provide four gas cylinders free of cost to Ujjwala...
---
Ahead of the Telangana assembly polls, former MP and veteran actress Vijayashanthi resigned from the BJP and rejoined Congress party on Friday in the presence of AICC president Mallikarjun Kharge.
---
Polling in Madhya Pradesh, Chhattisgarh and Mizoram is complete and the spotlight is now on Rajasthan and Telangana. The counting of votes in all five states will be held on December 3.
---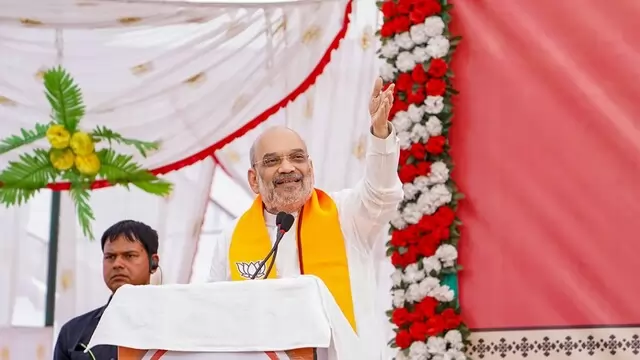 Addressing an election rally at Gadwal, Amit Shah alleged that the Congress has hindered and delayed construction of Ram temple for the last 70 years.
---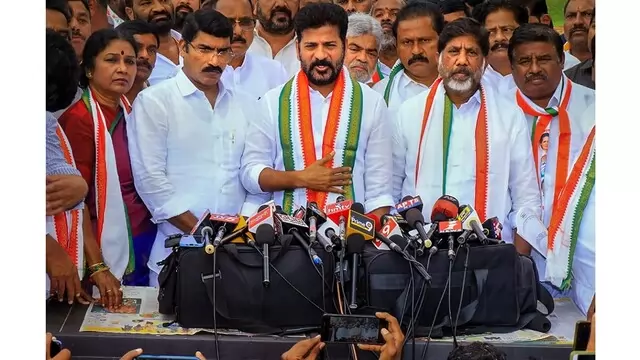 Being a state Congress chief and a front runner for the chief minister post if Congress wins this time, Telangana Pradesh Congress Committee President Revanth Reddy is leaving no stone unturned and campaigning aggressively...
---
Three lives were cut short, and ten individuals were injured when a segment of an under-construction stadium collapsed in Telangana today.
---
Farmers in rain-fed areas of Kodangal, located in Vikarabad district, feel discriminated against even after nine years of the BRS rule as they are totally dependent on underground borewells and nature to cultivate their...
---