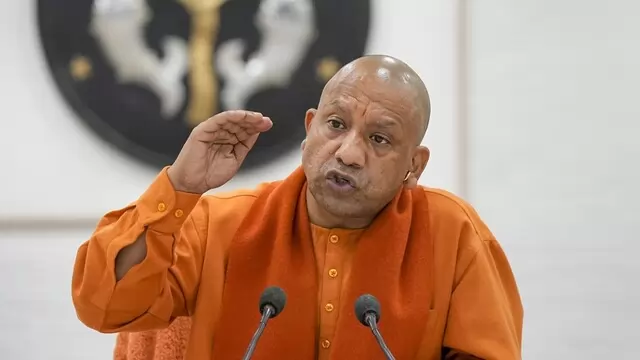 Yogi Adityanath who is the 'Gorakshpeethadhishwar' (head of the Gorakhpur-based 'Goraksha Peeth'), took the oath of office for Chief Minister of UP for the first time on March 19, 2017.
---
The Samajwadi Party had fought the assembly polls together with Jayant Chaudhary's RLD, Rajbhar's SBSP, Apna Dal (Kamerawadi), Pragatisheel Samajwadi Party (Lohia) of Shivpal Yadav, Keshav Dev Maurya's Mahan Dal and the...
---
Local journalists, whose ground reports from the boondocks often get 'picked up' by mainstream media, lament lack of recognition and remuneration, especially during elections
---
Literature coming out of the state once celebrated communal harmony, but current political developments have exacerbated the paradox and dilemma of Hindi literati
---
Mooknayak, meaning hero or spokesperson of the mute, was the first newspaper launched by Dr Bhimrao Ambedkar. Today, its heir apparent, The Mooknayak, carries on his legacy by reporting stories that mainstream media avoids.
---
Small, independent media platforms are becoming the voice of Muslims, away from the majoritarian narrative
---
Hindi Diwas: The silence of major writers suggests that the rightward shift of the Hindi heartland was inevitable.
---
Dozens of Dalit journalists have started their own YouTube channels and websites to become the voices of the community.
---