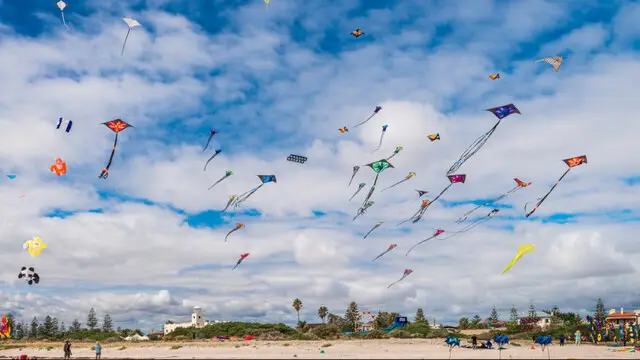 It is a three-day event which will start on August 13 and will end on August 15
---
No deaths have been reported in kite-flying accidents so far during the day.
---
With a large number of people, especially young children indulging in kite flying on the day, nine cases of trippings were reported from TPDDL areas by 4.30 PM, a company spokesperson said.
---
When the contractions started, the sky was blue and when it ended, I was out and it rained then, the first time that year. The sky was still blue though. Azure maybe.
---
Though markets are decked up with colourful kites of different shapes and sizes in the Pink City, the sale of kites and strings (manjha), that dot the skyline of Jaipur with multiple hues on the day of the festival, has been...
---
When Manav Sharma, 28, was travelling on the Paschim Vihar flyover, a Chinese manjha from a kite got entangled around Sharma's neck, and slit his throat badly. The cut was so deep that his windpipe was slashed and he fell...
---
Kites are flown in many parts of India during the Hindu festival that marks the transition of winter to spring.
---
From 'forest forensics' in MP to catch sandalwood and teak smugglers to why Chinese supremacists don't want monasteries to teach Tibetan to young Tibetans during their school holidays, read this and much more in The...
---