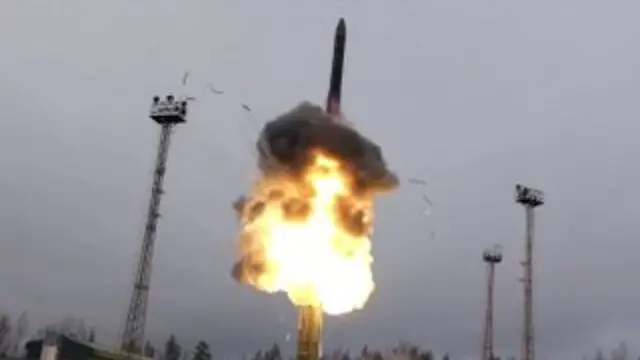 Ukraine said that a Russian missile landed just 300 metres of a nuclear plant in southern Ukraine. Ukraine denounced the attack as 'nuclear terrorism'.
---
President Joe Biden has said rejoining the agreement is a priority for his administration after Trump pulled the United States out of the Iran nuclear deal in 2018
---
The Brihanmumbai Municipal Corporation said late Thursday that the odour was reported from Powai, Chembur, Mankhurd, Govandi, Chandivali, Andheri and Ghatkopar areas.
---
Ukraine's Zaporizhzhia nuclear plant was running on power from its own reactor since outside power was cut because of shelling. It's an unstable way of operating which risks damaging key equipment.
---
'The only way to prevent accidental usage of nuclear weapons was to eliminate them.'
---
The decision, long speculated but delayed for years due to safety concerns and protests, came at a meeting of Cabinet ministers who endorsed the ocean release as the best option.
---