The National Disaster Response Force (NDRF) and State Disaster Response Force (SDRF) began the rescue operation soon after the incident, continued through the night and was underway in the morning
---
Turkey has ceased rescue operations in all provinces affected by the recent massive earthquake, except for the two provinces that were hit the hardest
---
It is the seventh flight carrying relief material under India's 'Operation Dost' which was launched to provide assistance to the two countries after they were hit by a devastating quake on Monday that has killed over 20,000...
---
The entry of the 152-members three National Disaster Response Force (NDRF) teams and six canines into the disaster zone was swift, and their exit "moving and emotional". They said they developed a bond with the people they...
---
India sent six tonnes of relief materials, including life saving medicines and medical items, in a transport aircraft of the Indian Air Force (IAF) to Syria which was also hit by the earthquake
---
According to the spokesperson, the operation was undertaken in Nurdagi town of Gaziantep province along with Turkish army personnel.
---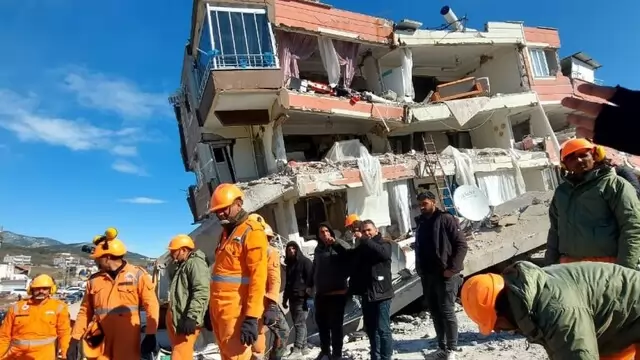 More than 44,000 people have been killed in the massive 7.8-magnitude earthquake and series of strong aftershocks that struck parts of Turkiye and neighbouring Syria on February 6.
---
The number of Indians residing in Turkey is around 3,000 out of which about 1,800 live in and around Istanbul, while 250 are in Ankara and rest are spread all over the country, according to the official.
---