The trailer of the second season of the hit streaming series 'Rocket Boys' was unveiled recently and it tells the story of independent India's formative years. It shows the country grappling with the loss of its first Prime...
---
While protests were still underway in Shaheen Bagh and Jafrabad, BJP leader Kapil Mishra on February 23 gave an 'ultimatum' to the Delhi police to clear the protestors. Within hours of the speech, the 2020 Delhi pogrom...
---
She was taking part in a discussion at the Jawaharlal Nehru University Teachers' Association (JNUTA) office.
---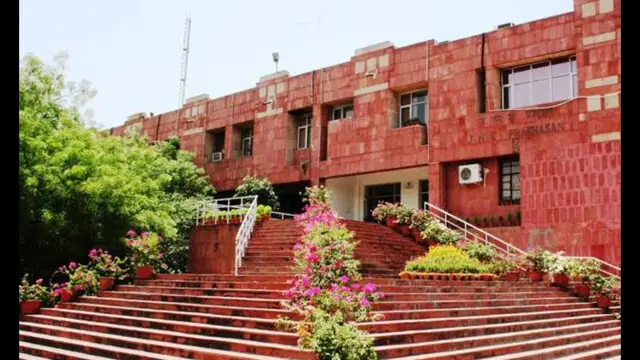 The Jawaharlal Nehru University on Thursday withdrew the rules that stipulated students can face a fine of Rs 50,000 for physical violence, abuse, and holding dharna on campus, with its VC Santishree D Pandit claiming that...
---
On Sunday, The Akhil Bharatiya Vidyarthi Parishad (ABVP) alleged that when they were celebrating Chhatrapati Shivaji Jayanti, those affiliated to Left organisations vandalised Teflas, the office of the students' union.
---
The Centre had last week directed social media platforms Twitter and YouTube to block links to the documentary "India: The Modi Question".
---
The 10-page 'Rules of Discipline and proper conduct of students of JNU' has laid out punishments for different kinds of acts like protests and forgery, and procedures for proctorial enquiry and recording a statement.
---
As many as 24 students affiliated with the National Students' Union of India (NSUI) were detained from Delhi University's Arts Faculty and heavy police deployment was maintained in the North Campus.
---