Saweety Boora, Nitu Ghanghas Clinch Gold Medals For India At Women's World Boxing Championships - In Pics
India's Nitu Ghanghas (48kg) and Saweety Boora (81kg) scripted history on Saturday as the duo were crowned world champions after notching contrasting wins at the marquee tournament in New Delhi. CWG gold medallist Ghanghas outclassed Mongolia's Lutsaikhan Altansetseg 5-0 and claimed the title in the minimum weight category. Saweety made it two out of two for the home team as she narrowly warded off two-time medallist, China's Wang Lina, 4-3.
The 22-year-old Ghangas grabbed the first round, and began the second with a series of straight jabs.
Altansetseg staged a strong comeback in the second round, however Ghanghas held firm.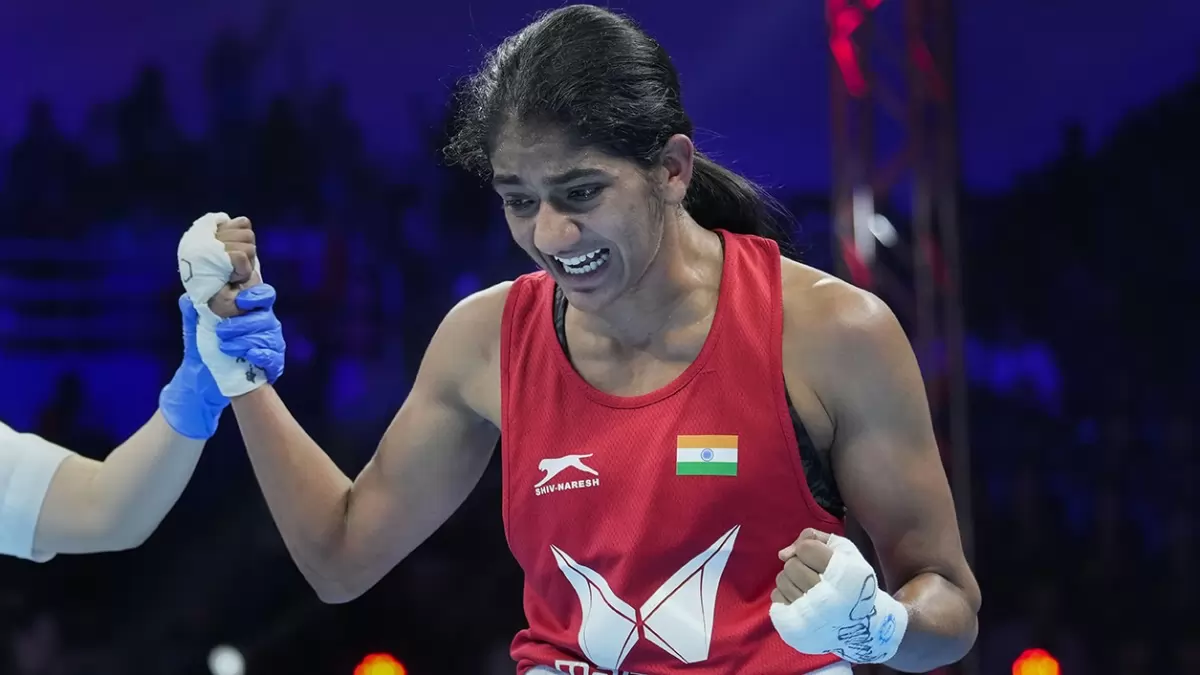 Nitu was in indomitable form in the tournament, winning her first three bouts by RSC (referee stops contest).
Saweety Boora secured a gold medal in the 75-81 kg finals against China's Wang Lina
India's Saweety Boora (red) and China's Wang Lina exchange punches during the final match in 81 kg category at the 2023 IBA Women's Boxing World Championships, in New Delhi.
India's Saweety Boora celebrates after wining Elite Women 75-81Kg Light heavy finals against China's Lina Wang, in IBA Women's World Boxing Championships 2023, in New Delhi.