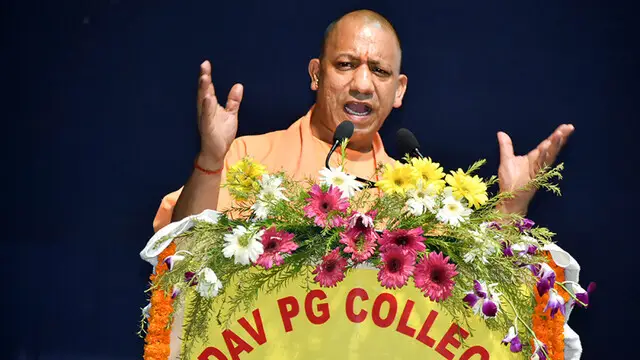 Gita Press manager Lalmani Tripathi said that the President will be accompanied by Governor Anandiben Patel and Chief Minister Yogi Adityanath. Kovind will then visit Gorakhnath Temple and Ramgarh Tal, which has been...
---
The party is likely to announce its first list of candidates in the next few days, the sources said.
---
While addressing the Gorakhpur's event, taking a jibe at the Samajwadi Party, PM Modi said that the 'red caps' cared about 'red beacons' only and lauded CM Yogi Adityanath led government for bringing development projects...
---
The famous temple in Gorakhpur is widely seen as a 'power centre' but priests and all those associated with it insist they have nothing to do with politics.
---
During a rally in Gorakhpur on Tuesday, Modi had said those in red caps were a warning bell for the state and that they wanted power only to fill their bags and free terrorists from jail.
---
Prime Minister Narendra Modi was in Uttar Pradesh's Gorakhpur on Tuesday to inaugurate the three mega projects. Gorakhpur is also the home turf of UP Chief Minister Yogi Adityanath.
---
Uttar Pradesh Chief Minister Yogi Adityanath was heading for a landslide victory and leading by around 31,000 votes from Gorakhpur Urban seat.
---
PM Modi takes at dig at Samajwadi Party just ahead of the Uttar Pradesh assembly elections slated in the state early next year. Red cap is a trademark of Samajwadi Party leaders and workers.
---