I read the translated version of Geetanjali Shree's novel, Tomb of Sand, before I picked up the original in Hindi, Ret Samadhi. It's a very well-narrated story. Interestingly, I was guided to the English translation by Harish Trivedi's piece in Outlook. When I read the review, I went back to the Hindi version. I am a slow reader of Hindi; my medium is Urdu. Having read both, I felt that it has been translated really well. Somewhere, it gets the right tone and the nuances of colloquial Punjabi—the novel is set in the backdrop of Partition and its character travels to Pakistan. That's the most difficult part of a translated work.
Overall, it is a great moment for translated works in general and Indian literature in particular. It's wonderful that the novel has caught the attention of the international body of literature. Earlier, we Indians had to translate into English to reach the West, particularly during the time of Rabindranath Tagore. But now it's people from the West who are attracted to Hindi literature and are translating our works. In this connection, the efforts of the Institut National des Langues et Civilisations Orientales (National Institute for Oriental Languages and Civilisations), a non-profit institute in Paris, is highly commendable. They have been translating a lot of work from Indian languages. Several of my own books of stories and poems have been and are still being translated into French.
ALSO READ: For Good And For Verse: What The Booker Prize Can Do For Indian Poetry
Within India, I am in favour of making one Indian language, along with English, as the link language. That language, I feel, can only be Hindi. It's easy to read translations from Indian languages into Hindi because we are culturally bound and can get, for instance, references to Arjuna and Draupadi or expressions of panghat and sindoor. So, within India, we should share our stories in bilingual translations: Hindi and Bangla, Hindi and Assamese, and so on and so forth. Today, it's the Northeast from where the most dynamic poetry is emerging. They are not being shared with the rest of India. I have made a little effort in this direction with A Poem A Day (HarperCollins India, 2020), in which I have selected and translated 365 contemporary poems by 279 poets from 34 languages of India. It took me about nine years to do this.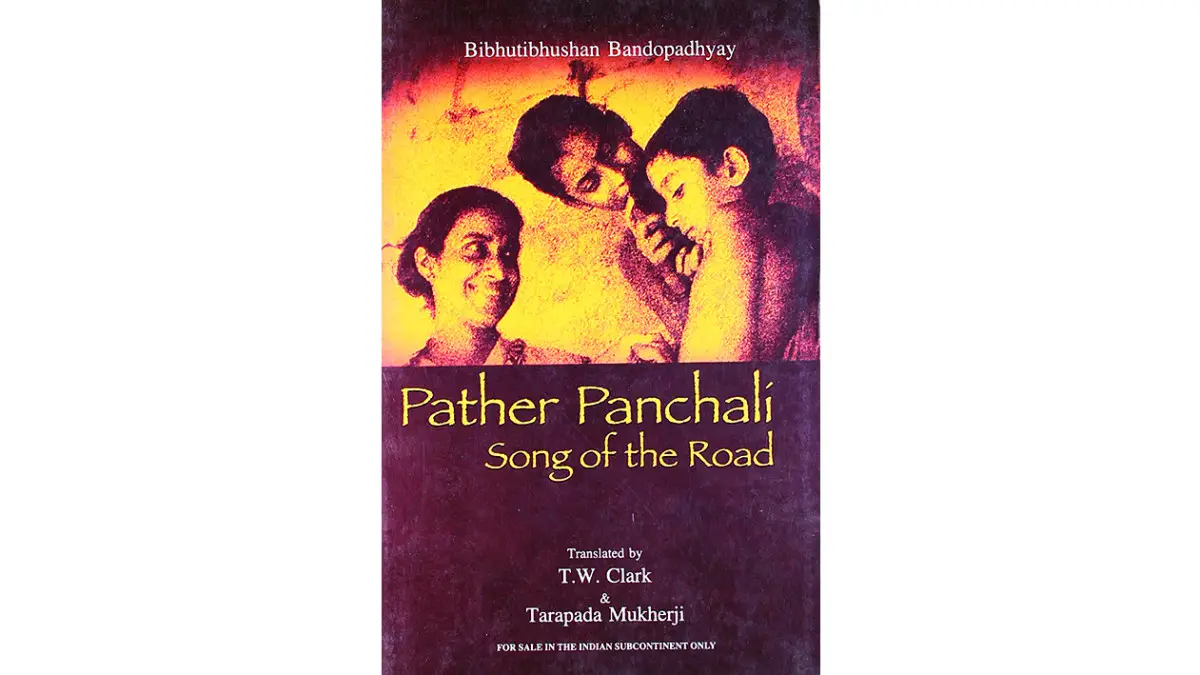 Talking of languages, although my mother tongue is Punjabi, I write in Urdu. I can understand Bengali, Gujarati and Marathi; so, I can speak and understand at least five languages. During Covid, I made an effort to learn Malayalam because I thought it's important to learn at least one South Indian language. Within Indian languages, there is so much literature: Tamil and Malayalam, Manipuri and Khasi. We must hear these stories. For them to be translated into Hindi will perhaps be more convenient than in English because of the latter's elitist nature. The translations should not be just for international readers; within India, we will benefit a lot from translation from and into Indian languages. We must share these languages. Hindi can be a good medium to understand stories from across India.
ALSO READ: Booker Prize For Geetanjali Shree May Be A Great Moment For Hindi Literature, But Not Enough For Indian Translations
Besides A Poem A Day, I have translated two volumes of works by Rabindranath Tagore. I didn't translate Gitanjali bec­ause that's not Tagore's best work. It contains poems that he had selected and translated for the West. Tagore's high was in his younger period and when he had written for children—Baghbaan and Nindiya Chor—which nobody had considered for translation. Before Tagore, I had translated Marathi poets like Dilip Chitre, Arun Kolatkar and, particularly, the firebrand Namdeo Dhasal. Dhasal was a people's poet. His language is so different from the commonly-used Marathi and his expression is raw and intense. The same can be said of the works of Malika Amar Sheikh, his wife. She is a poet with a strong voice. However, her diction is different from Namdeo.
One important element which has to be considered when we talk of translations is about meaning, which goes beyond the dictionary. In poetry, for instance, it's the feeling which is more important than the meaning. You have to work hard to pick up the right phrase and yet not miss the image of the poet. That's why, while publishing Tagore, we chose the format which had the original, the translation by Tagore and my translation. This way, you come to see how Tagore ruined his own poems while translating them; in order to reach the West, he would change the expression, the ending line, or somewhere in the middle, the images. He did all this for a purpose. That's why I think that Tagore's original Bangla expressions are much richer. But whoever translated Tagore has had Gitanjali as the starting point even though it's not his best work. It was his poems about nature and his love poems that are his best.
Today, it's the Northeast from where the most dynamic poetry is emerging. They are not being shared with the rest of India. I have made a little effort in this direction.
I have been working on translations of Lalon Fakir (also known as Lalon Shah) and Kazi Nazrul Islam. It was a promise I had made to (former President) the late Pranab Mukherjee. He had told me to translate Nazrul Geeti—songs of the poet—after I translated Tagore. I had told him I was already on it. I find Lalon Fakir more fascinating than Kazi saab. The two Shahs—Lalon Shah and Bulleh Shah—lived a century apart, but their voices are very similar: they both seem to be talking like a baul singer. There is another interesting fact: Lalon lived for 106 years and Bulleh Shah lived for 105 years. I grew up on the works of Bulleh Shah, but I find Lalon's work to be tremendously rich. Among contemporary poets, I admire Haldhar Nag, a Sambhalpuri poet and writer from Odisha, who is known as 'Lokkabi Ratna'.
ALSO READ: Journey Of An Accidental Translator: Two Decades Of 'Bengalification' And A Long Engagement With Bangla Language
Geetanjali's win has brought the focus to translations, which is thriving in India. But several writers in Indian languages are yet to be translated. For example, there is a Malayalam poet, Vaikom Muhammad Basheer, whose works should be taken to other Indian languages. He should have been translated long, long back. Sometimes, cinema is a good medium for a literary work's journey across mediums. Bibhutibhushan Bandopadhyay wrote Pather Panchali in 1929, but it got the attention of the world only after Satyajit Ray adapted it for a film in 1955. Similarly, Goutam Ghose's film Paar (1984), based on the Bengali story Paathi, drew our attention to Samaresh Basu's work, at par with the stories of Maxim Gorky and Anton Chekhov. Premchand's story Kafan, too, reveals similar storytelling skills.
ALSO READ: A Booker Moment For Marathi Literature Is A Pipedream
There is always so much that needs to be translated. It should be a continuous process. From Hindi and Urdu, Rakhshanda Jalil has translated quite a lot, including stories by writers across the border, like Intizar Husain. In literature, we don't keep borders. My own translations traverse Urdu, Punjabi and Sindhi. Those are the languages we share in the subcontinent. In A Poem A Day, you will see shades of Tamil from Sri Lanka and Bangla from Bangladesh. Geetanjali Shree's novel is also about crossing borders.
(This appeared in the print edition as "Our Stories, Their Words")
(Views expressed are personal)
(As told to Nawaid Anjum)