The Renault Captur does not have just any key, it has a Smart Access Card. Similar in shape to a typical credit/debit card, the Smart Access Card combines ease of use, safety and sophistication. It's the size of a credit card which makes it easy to carry in your pocket or purse while also allowing for a large space to place the various buttons for different features.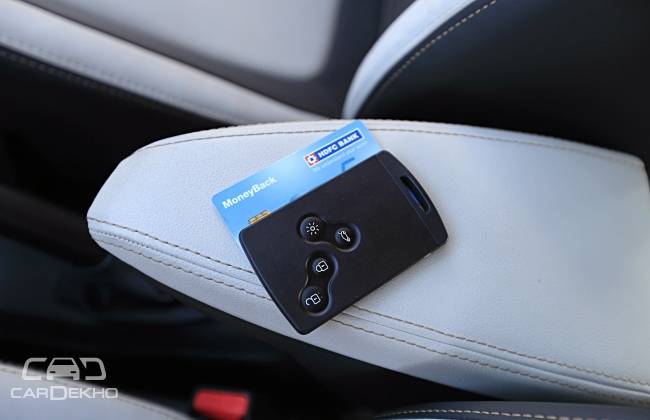 There are, of course, the lock and unlock buttons on the Smart Access Card. It also gets a button for the find-me function, where the car makes itself visible in a crowded parking lot by switching on its lights -- not that you really need it considering how the Captur stands out from the crowd. Another important function which can be controlled with the Smart Access Card is opening the hatch door without opening the main doors: press the dedicated button on the card and you can access the 392-litre luggage space without worrying about anyone opening the other doors.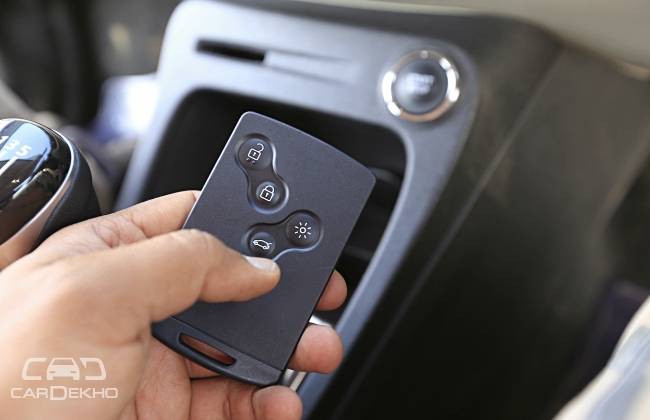 Got your hands full? No need to worry. Just press the sensors on either of the front doors to access the beautiful and spacious cabin. Once inside, you can place the card in its dedicated slot beside the start/stop button on the lower centre console - this triggers a unique welcome sequence in the Infinity Instrument Cluster. Alternatively, you can keep the card in your pocket, press the start/stop button anyway and drive off to a destination as captivating to your senses as the Captur.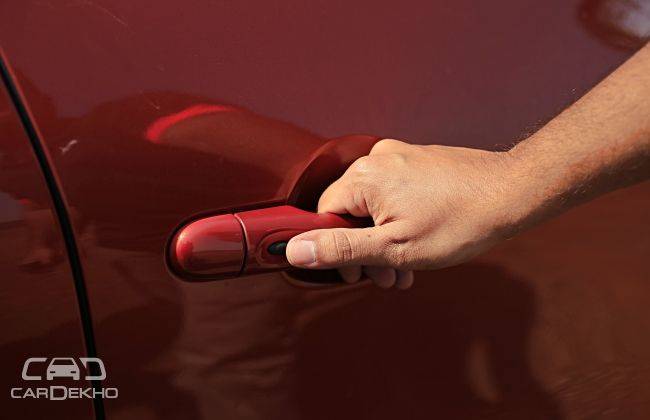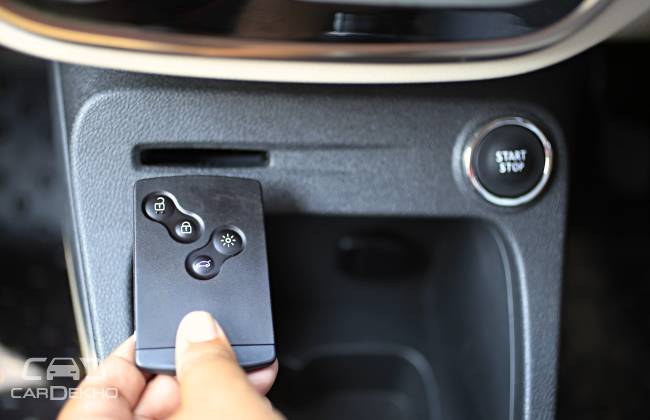 The Captur's door-lock mechanism auto locks the doors at 10kmph, though you can use the lock/unlock button on the top of the centre console to do the same at standstill. Pulling on any of the interior door handles on the front doors also unlocks the car when stationary, which is a convenient, time-saving feature.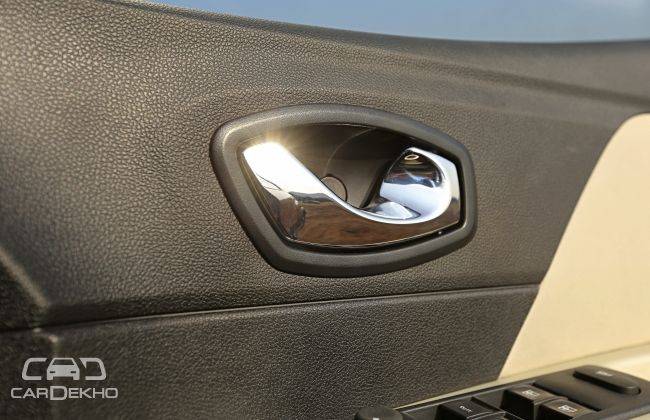 If you have reached your destination, the car is smart enough to know if you have left the Smart Access Card inside, warning you with a message on the Infinity Instrument Cluster with accompanying warning sounds. Unlike cars of days past, the Captur does not lock itself if you leave the Smart Access Card inside and step outside the car. Take the Smart Access Card, step out and walk away - the Captur will auto-lock itself! If you want to be sure, press the sensors on the front doors and the SUV will get locked.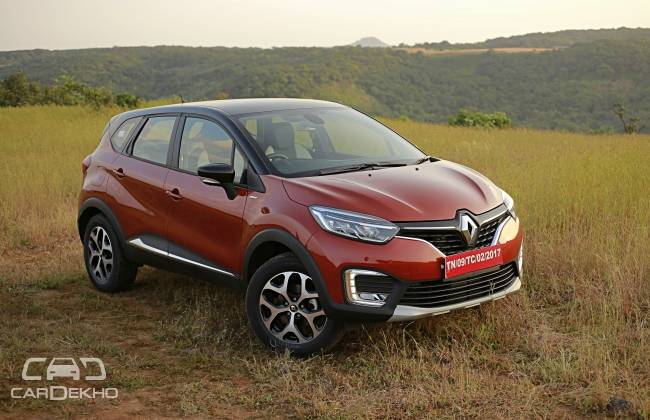 The Renault Captur will be launched in India on November 6, 2017.
---
Source: cardekho.com
---
For in-depth, objective and more importantly balanced journalism, Click here to subscribe to Outlook Magazine
---