Continental showcased some of its ABS technologies at the #StopTheCrash campaign held by Global NCAP on September 26. The ABS technologies included both low cost solutions for smaller two wheelers and more sophisticated but cost effective systems for larger bikes. Both these systems are quite relevant now with the government pushing for safer two-wheeler mobility in India by introducing mandatory ABS for vehicles above 125cc by April 2019.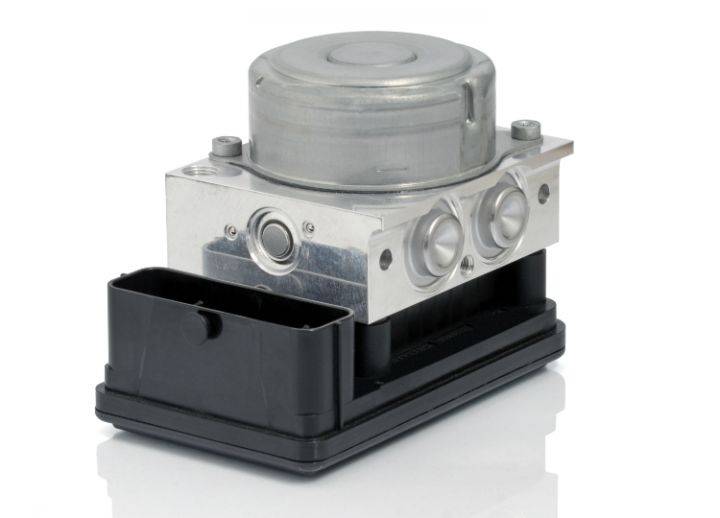 The MiniMAB is a small and lightweight single-channel ABS designed for cost-sensitive Asian markets that use smaller capacity vehicles. This unit is a compact one, having a box volume of just 300 centimetres and weighing 420 grams. With a simpler and lightweight construction, it will make sense for most entry level scooters and bikes and will also make them much safer without increasing retail price much.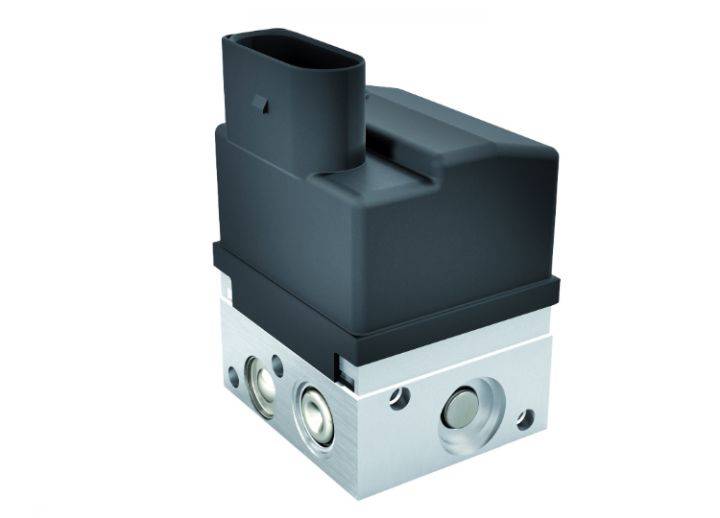 The MK 100 MAB is the next step in affordable ABS solutions. This dual-channel ABS setup is 50 per cent smaller and lighter than before, allowing it to be easily adapted to most types of motorcycles. In standard trim, the dual-channel ABS unit gets rear lift protection and anti-wheelie. It gets an optional feature where you can adjust ABS sensitivity as well.
Continental will be setting up a new assembly line for its ABS units in Gurgaon. This localisation move should keep prices low and bode well for our cost-conscious market.
Press Release:

#STOPTHECRASH INDIA 2018
Mission towards Achieving Vision Zero: Continental showcases technologies for safer roads in India
MiniMAB - one channel ABS for motorcycles - prevents the locking of the front wheel of the motorcycle in the case of sudden braking by the driver
MK 100 MAB – two channel ABS for motorcycles - recognizes when the rear wheel has lost contact with the road (Rear-Wheel Lift-Off Protection, RLP)
A long-term strategy globally towards "Vision Zero"
Delhi, September 26, 2018: Technology company Continental continues to pursue its mission to make roads safer. The company is showcasing selected technologies from its portfolio at the #STOPTHECRASH India, organized by the award-winning international road safety charity Global NCAP on September 26, at Buddh International Circuit, Greater Noida. Continental, as one of the partners of the "Stop the Crash" campaign, will demonstrate 2-wheeler safety technologies - MiniMAB - one channel ABS for motorcycles and MK 100 MAB – two channel ABS for motorcycles.
Enhancing Safety for 2-wheelers: Continental at #STOPTHECRASH India
As the world's biggest 2-wheeler market, the government-mandated safety norms for 2-wheelers effective April 2019 will significantly reduce the number of accidents.
Continental's solution for smaller motorcycles and scooters, a one-channel ABS called MiniMAB is demonstrated at the event. MiniMAB is a small and lightweight solution for small 2-wheelers, which prevents the front wheel from locking up in case of sudden braking by the driver, thus avoiding an accident or the vehicle becoming instable.
Also demonstrated is the MK 100 MAB, the next generation of the existing two-channel ABS system. This is significantly smaller, lighter, and more easily applicable to new types of motorcycles – and the system is also more price competitive. In the standard configuration, the new MK 100 MAB includes ABS and a function that recognizes when the rear wheel has lost contact with the road (Rear-Wheel Lift-Off Protection, RLP).
Democratizing Vision Zero: Awareness and acceptance of safety technologies
A basic tenet of Vision Zero is that safety be a universal right. Continental is continuing to invest on technologies that improve road safety, and focusing R&D activities strongly on customers' increased requirements.
"With one of the world's highest numbers of road accidents and fatalities, India has to adopt relevant technologies, implement regulation and ensure enforcement to realize Vision Zero - Zero Fatalities, Zero Injuries, Zero Accidents. Today's crash avoidance technologies are capable of preventing many types of vehicle collision before they happen. Continental has partnered with Global NCAP's for Stop the Crash to create awareness of these life-saving technologies," explained Prashanth Doreswamy, Head of Continental India.
According to Krishan Kohli, Head of Continental's Vehicle Dynamics business in India, "Thanks to legislations and increasing acceptance of safety technologies, India is emerging as an important market for airbags, ABS and ESC. Continental already produces ABS and ESC units in India. Active R&D on safety technologies is also carried out in India, at our in-house R&D center Technical Centre India (TCI)."
"2-wheelers account for a large percentage of road accidents; therefore technologies such as ABS should be non-negotiable. Yet another technology is the ESC, which is one of the most important crash avoidance systems currently available for passenger cars. There is enough data from mature markets that quantify how safety technologies save lives and reduce fatal injuries," he added.
Continental set up a line for localization of ABS assembly, besides ESC systems, at its existing plant in Gurgaon in 2016. This plant recently reached the 1 million units milestone for Electronic Brake Systems (EBS). In 2018, the company introduced production line for ABS ECU localization in its Bangalore plant. The technology company has been continuously evaluating possibilities to localize further. Recently, Continental also announced a new facility for its R&D center in Gurgaon, dedicated exclusively to its brake systems business.
Stop the Crash is a multi-stakeholder partnership led by Global NCAP to campaign for the widest availability of road safety technologies worldwide. The initiative focuses on promoting key safety systems with proven real-world effectiveness, namely Electronic Stability Control (ESC), Autonomous Emergency Braking (AEB), and Anti-Lock Brakes for Motorcycles (ABS). It also highlights the importance of tire safety, particularly the importance of tire pressure and adequate tread depth. Stop the Crash partners are united in their shared commitment to promote advanced vehicle safety technologies in support of the UN's Global Goals and the Decade of Action for Road Safety.
Continental develops pioneering technologies and services for sustainable and connected mobility of people and their goods. Founded in 1871, the technology company offers safe, efficient, intelligent and affordable solutions for vehicles, machines, traffic and transportation. In 2017, Continental generated sales of €44 billion and currently employs more than 243,000 people in 60 countries. The company operates across India, with over 8000 employees across 15 locations, including eight plants that cater to the Indian market, and a Technical Center that supports Continental's global R&D activities.
---
Source: zigwheels.com
---
For in-depth, objective and more importantly balanced journalism, Click here to subscribe to Outlook Magazine
---