While one of the concepts is a street-oriented 'scooter', the other is a dirt bike.
Both feature a removable battery that's light enough to be carried on one hand.
Users don't require a driver's license to ride either.
The two concepts were showcased at the 2019 CES in Las Vegas.
Ever since Harley-Davidson unveiled its roadmap for the future, the company has been trying hard to shed the image of being just a manufacturer of big, burly, chrome-laded cruisers. In fact, it now aims to tap into various other segments, including adventure tourers and electric vehicles. The manufacturer has now showcased two new electric two-wheeler concepts at this year's Consumer Electronics Show (CES) in Las Vegas in a bid to enhance urban mobility. Looking at the pictures, it's very clear who Harley is targeting with these yet-unnamed EVs. Uncles going through a mid-life crisis aren't its go-to guys anymore, as the brand now seeks to attract a much younger audience. You see, these type of customers are also often very budget conscious and we're hoping that Harley doesn't mess these models up with the absurd prices, like it did with the LiveWire. But let's reserve our judgement on that later.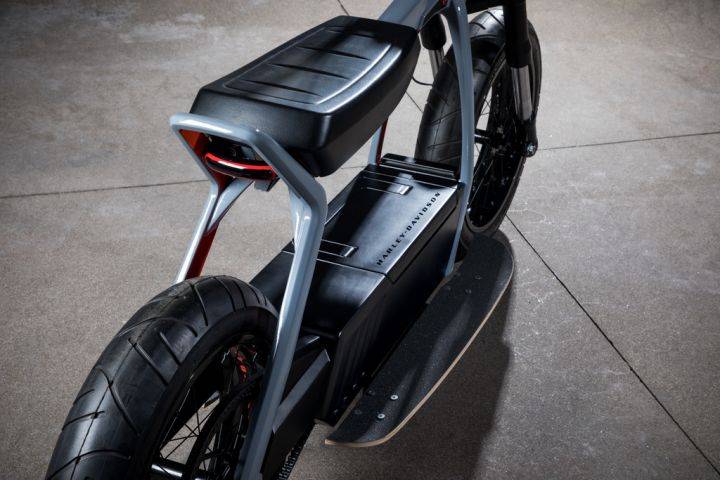 Although Harley's electric 'scooter' concept seems to be very minimalistic in nature, it packs in a lot of attention-to-detail. The most striking feature for us are the super hip-looking floorboards. They appear to be a skateboard cut in half and bolted onto the body! There's also a neat-looking LED ring-type headlamp, which doesn't look as powerful as the Daymaker units seen on its motorcycles. The bar-end mirrors look properly retro, and go quite well with the ape-hanger-like handlebars. The battery compartment is located in the lower portion of the frame for optimal centre of gravity while the motor drives a large sprocket via a belt drive.
Up front, you get a pair of inverted forks while the frame is a hardtail unit. The spoked wheels are shod with meaty rubber, which look pretty damn cool. However, we aren't too optimistic about its effect on the unsprung mass.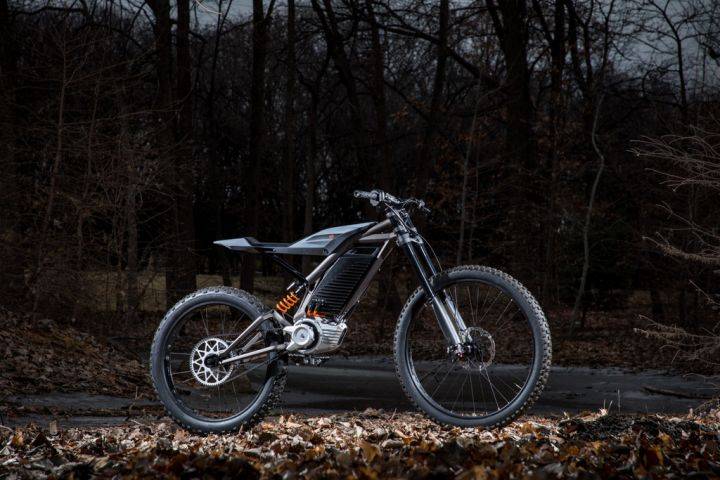 The dirt bike, on the other hand, comes with motorcycle-like body panels on the upper portion of the frame and tail section. The battery pack is mounted on the downtube, and you can see the fat cables leading to the electric motor. Sadly, there are no pedals, so you might want to keep an eye on the battery range. Harley has gone the whole hog (pun-intended) when it comes to premium underpinnings like upside down fully-adjustable forks, a gas-charged rear monoshock with adjustable preload and disc brake on both ends.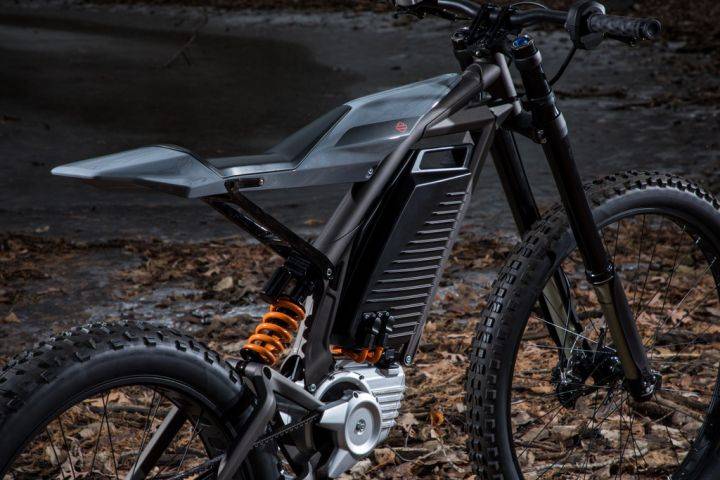 The company has also made sure that the removable batteries are light enough to be carried on one hand. Since they don't require a driver's licence, expect the motor to produce a limited amount of power. The brand intends to make them available for sale by 2022, so they're still a long way from becoming a reality.
---
Source: zigwheels.com