Russia now holds large swaths of the country's east and south, but its gains accumulated slowly. Neither country has revealed how many troops it has lost during the six-month conflict.
---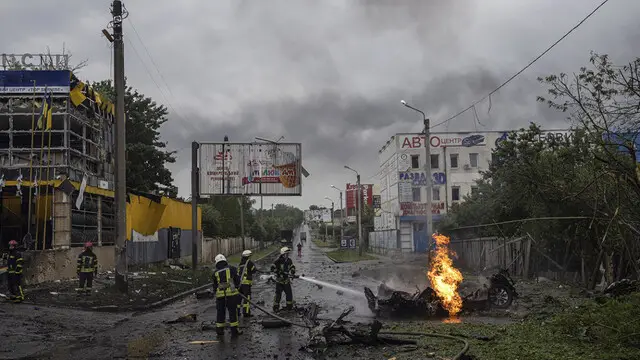 UN Secretary General Antonio Guterres late Monday warned about the nuclear threat in general, particularly since Russia alluded to its massive nuclear arsenal early in the war.
---
Before Russia's invasion of Ukraine in late February, three hospitals in government-controlled areas of the country's war-torn Donetsk region had facilities to care for premature babies.
---
Officials said it will include money for the small, hand-launched Puma drones, the longer-endurance Scan Eagle surveillance drones, which are launched by catapult, and, for the first time, the British Vampire drone system,...
---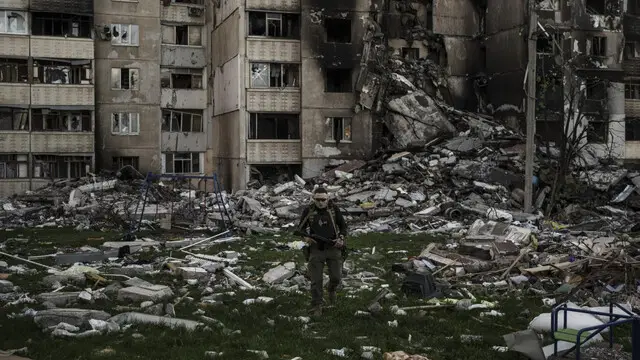 The State Department issued the alert after the US intelligence community on Monday declassified a finding that determined that Russia would increasingly target Ukrainian civilian infrastructure, according to a US official...
---
Subsequently, the country's government hired an international advertising company to design a modern national brand for Estonia as it prepared to host Eurovision the following year.
---
The outgoing UK leader Boris Johnson created an arch of sunflowers — Ukraine's national flower — outside his Downing Street office to commemorate the eastern European nation's independence day on Wednesday. The gesture...
---
Chasing the $1-trillion economy dream, CM Yogi's Uttar Pradesh awaits a change that goes beyond an infrastructural push
---