Britain will send thousands more missiles to Ukraine's government as Prime Minister Boris Johnson urged Western allies to boost the supply of military aid to Ukraine.
---
The Russian military says it has carried out a new series of strikes on Ukrainian military facilities with long-range hypersonic and cruise missiles.
---
Since the shelling began to intensify in Kyiv and Kharkiv about a week ago, Julia Entin has been working feverishly — thousands of miles away in Los Angeles to evacuate Holocaust survivors.
---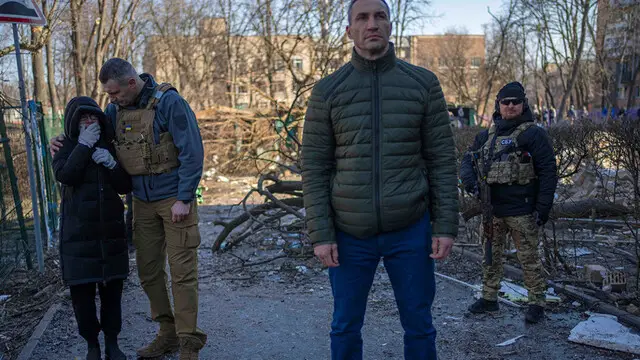 The UN Security Council on Wednesday overwhelmingly defeated a Russian resolution that acknowledged Ukraine's growing humanitarian needs.
---
Ukrainian President Volodymyr Zelenskyy said early on Sunday the siege of the port city of Mariupol would go down in history for what he said were war crimes committed by Russian troops.
---
Evacuations from Ukraine's besieged cities proceeded along eight of 10 humanitarian corridors, Deputy PM Iryna Vereshchuk said, with a total of 6,623 people were evacuated, including 4,128 from Mariupol.
---
As Russian military activity moves nearer the Ukrainian border with Nato, the potential for direct confrontation between Russia and the alliance increases.
---
Twenty-one people have been killed by Russian artillery that destroyed a school and a community center in Merefa, near the northeast city of Kharkiv, officials said
---