They also aim to launch tourism circuits along the river to boost tourism.
---
Devastating storm surges, increasing salinity, slow death of fishing and distressed inhabitants desperately bent on migration—the Sundarbans are in the last, ticking hour of an environmental time bomb
---
Driven by unfathomable poverty and need, the villagers living near the Sundarbans often illegally venture into the forests to fish and catch crabs, becoming easy prey for the big cats.
---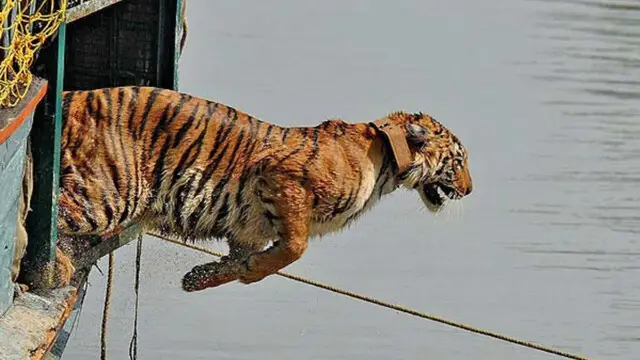 Over three dozen tiger-related deaths have been recorded in the Sundarbans in West Bengal since April 2020. In almost all cases, attacks occurred while fishing on riverbanks adjacent to reserve forests.
---
Amitav Ghosh versifies the oldest tale of the Sundarbans in a magnificently illustrated volume
---
Anti-biotics abuse in poultry farms push players to order eggs from Japan; Haryana's cloning success story. Read all the juicy gossip here...
---
This exercise will provide basic ecological data on the conservation requirements for the forest department, officials said
---
An insatiable sea licks away the Sunderbans, leaving lakhs of lives at water's edge
---