India Yamaha Motor (IYM) has issued a recall for the YZF-R3 motorcycle in India. The reason for the recall is said to be possible issues with the bike's radiator hose and torsion spring. This is the third time the R3 has been recalled by Yamaha in India and the first since it was relaunched earlier this year.
According to Yamaha, issues with the said parts might cause the radiator coolant to leak and the torsion spring to widen in the affected motorcycles. Yamaha haven't divulged exactly which torsion spring they are referring to but since it's mentioned in conjunction with the radiator coolant, we suspect it could be the radiator hose clamp. Although no problems of the sort have been reported by R3 owners in India, Yamaha has chosen to go ahead with the recall and rectify the issues at the earliest anyway.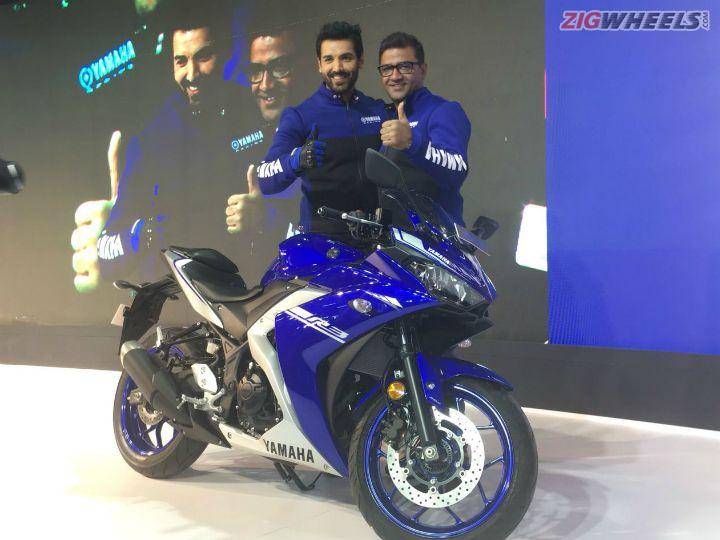 Yamaha has identified a total of 1,874 units of the R3 manufactured between July 2015 and May 2018 to be affected by these issues. Owners of affected bikes will be contacted individually by IYM. The issues will be fixed free of cost at authorised Yamaha service centres whereby the possibly faulty parts will be replaced with modified ones.
To recall, the Yamaha YZF-R3 was relaunched earlier this year with ABS in its BS4 guise. Yamaha had issued two recalls previously for the faired 321cc twin-cylinder motorcycle. While the first one dealt with clutch and oil pump issues, the second one revolved around the fuel tank bracket and main switch sub-assembly. You can read more about the recall from Yamaha in the press release below.
India Yamaha Motor Pvt Ltd. – Press statement – December 4, 2018
India Yamaha Motor Pvt Ltd. (IYM), in accordance to the requirements of its parent company Yamaha Motor Co. (YMC) Ltd., Japan is issuing the information on behalf of the latter which has determined that a defect related to "Radiator hose" & "Spring Torsion" may exist in few Yamaha YZF-R3 motorcycles within certain production numbers range.
Although no such problems have been reported anywhere in India, however, as a responsible manufacturer, Yamaha has initiated a factory modification campaign where the affected motorcycles must get these parts replaced with the modified ones.
This voluntary recall is being undertaken to address an issue related to the leaking of coolant from the radiator and widening of torsion spring. The total vehicles recalled are 1874 units sold in domestic and export market, manufactured between July 2015 to May 2018. The affected motorcycles will be repaired free of cost at Yamaha authorized dealers and the owners will be contacted individually.
Yamaha is working closely with the dealer partners to ensure the repair experience is as convenient and efficient as possible.
---
Source: zigwheels.com