If you have ridden motorcycles then you might agree that bikes are the most fun way to travel places. And it's not just about power (not that we would mind more) but also the way in which it is delivered. More often than not it's just the way everything on the bike comes together seamlessly to deliver the best riding experience and ultimately fun. We list the top five bikes we had the most fun on this year. We have big bikes, small bikes, heck even a scooter in here. Let's get on with it.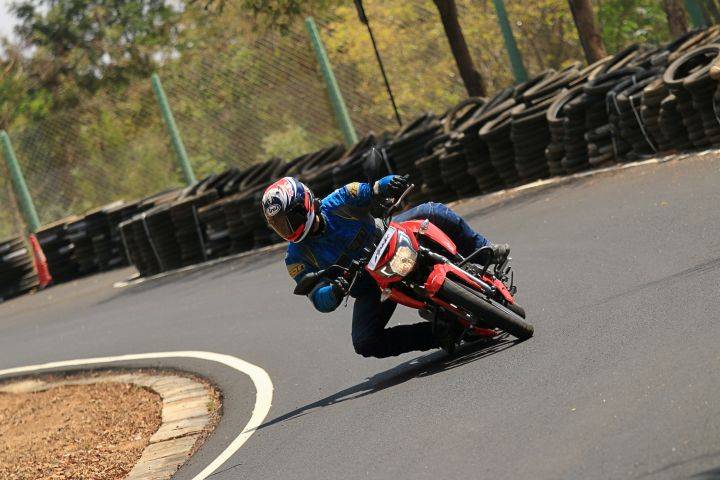 TVS Apache RTR 160 4V:
Price (ex-Showroom Delhi): Rs 91,810 (Fi Dual Disc)
This little Apache is testament to the fact that you don't always need big bikes to have fun. Sure you have the larger Apache RTR 200 4V Race Edition 2.0, but the RTR 160 offers a suspension setup tuned by Showa and a supremely refined and torquey motor that loves to rev. All this put in a package smaller than the RTR 200 and you have a sorted ride. The well balanced chassis, makes the RTR 160 loads of fun on mountain twisties or while threading your way past traffic. Also at 16.5PS and 14.8Nm of torque, the Apache RTR 160 4V is the most powerful bike in the 160cc segment and in our road test, it managed a 0-60kmph run in 5.04sec.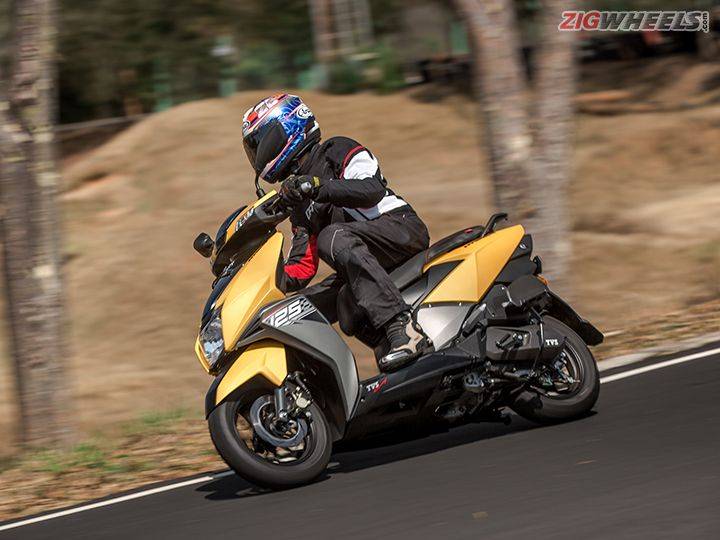 TVS NTorq 125:
Price (ex-Showroom Delhi): Rs 59,712
Yes, scooters can be fun too. The Aprilia SR 150 proved that with its sporty, borderline hardcore demeanour. But that was last year and this year we have a more civilized but fun to ride scooter in the form of the TVS NTorq 125. Its 125cc motor is powerful enough to accelerate faster than some 100cc bikes, while the suspension offers sporty handling and a composed ride. You also have a front disc brake and large wheels that complement the scooter's sporty appeal. The all digital screen with phone connectivity and navigation assist adds to the scooter's oomph factor. The Aprilia SR 150 is racier, but the NTorq is fun to ride and more practical, which means now you can have your cake and eat it too.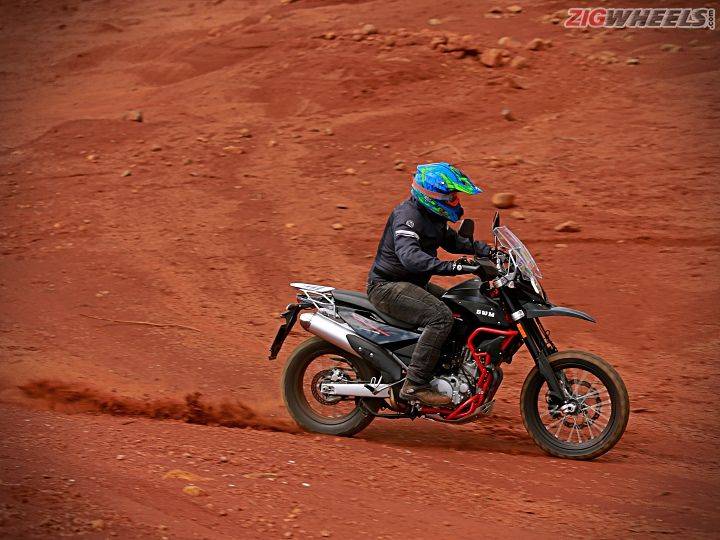 SWM Superdual 650 T:
Price (ex-Showroom Delhi): Rs 6.8 lakh
We love midsize ADVs for their ability both on and off the road and the grunt they offer. However, when it comes to the hardcore off-road stuff, dirt bikes make more sense, but then you cant ride them on road. Here's where the SWM Superdual 650 T steps in. It looks like an oversized dirt bike and it is one. It does away with all the fancy gadgetry your ADV comes with and which would break at the first fall. The minimalist panel means that there is less stuff to break in case of a fall and less weight to pick up when you fall. And here's the best part. Less weight means better power to weight ratio and that's what makes the Superdual T fun. Its rorty 600cc single-cylinder motor sounds like a dirt bike and has enough juice to hoist the front wheel up every time you whack the throttle open. It has limited long distance applications, but it more than makes up for it in the rough stuff with its long travel suspension, large spoke wheels and dual-purpose tyres. ADVs are middle ground and in it, the SWM Superdual T sits left field. And that's what makes it more fun.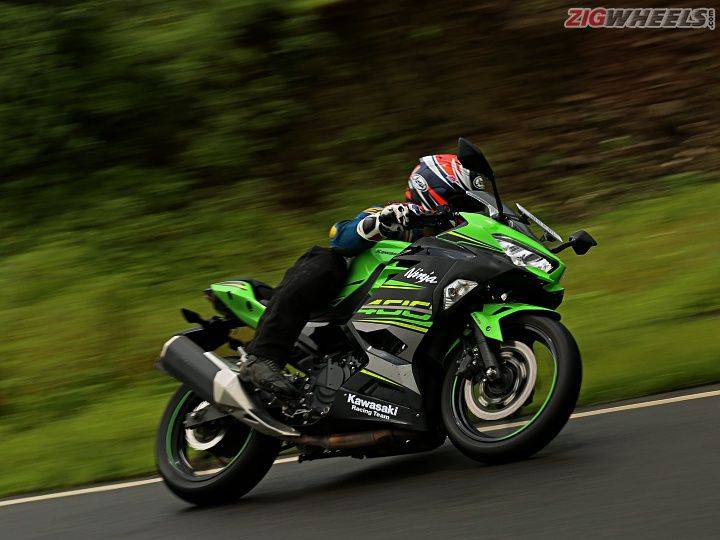 Kawasaki Ninja 400:
Price (ex-Showroom Delhi): Rs 4.69 lakh
The first time we rode the Kawasaki Ninja 400 (read road test review here), the only word we could think of to describe the experience was shocking. It is a stark departure from its 250 and 300cc predecessors and feels more like the manic large Kawasaki Ninjas of yore. The new 399cc motor makes a whopping 49PS, the highest in its segment. Most of this power is accessible at low revs, making it quite tractable. However, when it's time to hustle, it will get you to 100kmph in second gear! Complementing this new motor is a new trellis frame with a tighter steering geometry that makes the bike's handling almost telepathic. A setup like the modern Ninja ZX-10R means it is light on its feet and supremely composed on bumpy corners, letting you do your thing without worry. This is one bike we'd like to hit the track with.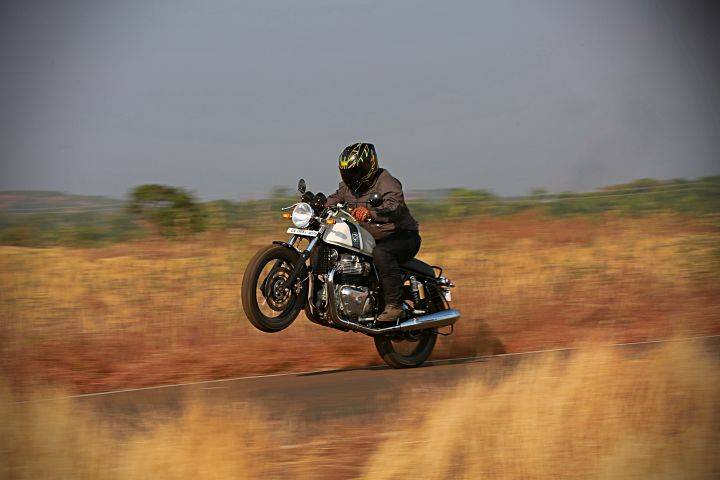 Royal Enfield Continental GT 650:
Price (ex-Showroom Delhi): Rs 2.65 lakh
The new Royal Enfield Continental GT 650 feels more like a Honda than an RE and that shows how much the Indian retro bikemaker has progressed. The RE 650 twins have a supremely refined motor with almost negligible vibes. Don't believe us? Check out the Chai Cup challenge on Instagram and YouTube. But we ain't talking about refinement here. We are talking about fun. And on that front, the Continental GT 650 delivers in spades. The torquey parallel-twin motor offers fantastic mid range and we absolutely love the way it accelerates from 80 to 120kmph. This is a legit ton-up machine and we're talking 100mph(160kmph), not 100kmph. It has a chassis capable of harnessing that performance and while its not outright sporty, the suspension setup is game for some fun around the twisties. And the sub-Rs 3.2 lakh pricing (for a 650cc twin!) makes it a sweet deal.
---
Source: zigwheels.com