The Kia Stinger has a long nose, healthy front and rear overhangs, four doors and a sloping roofline. It measures 4831mm long, 1870mm wide and 1400mm tall with a wheelbase of 2905mm. For comparison, the Ford Mustang GT is 47mm shorter, 45mm wider and has a roof that's about 1cm lower than the Kia Stinger's. The Ford Mustang's wheelbase is 185mm shorter and measures 2720mm.
The proportions suggest that it was designed keeping American consumers in mind.
Engines:
Driving the Kia Stiner are three engines, with power outputs ranging from 200PS to 370PS.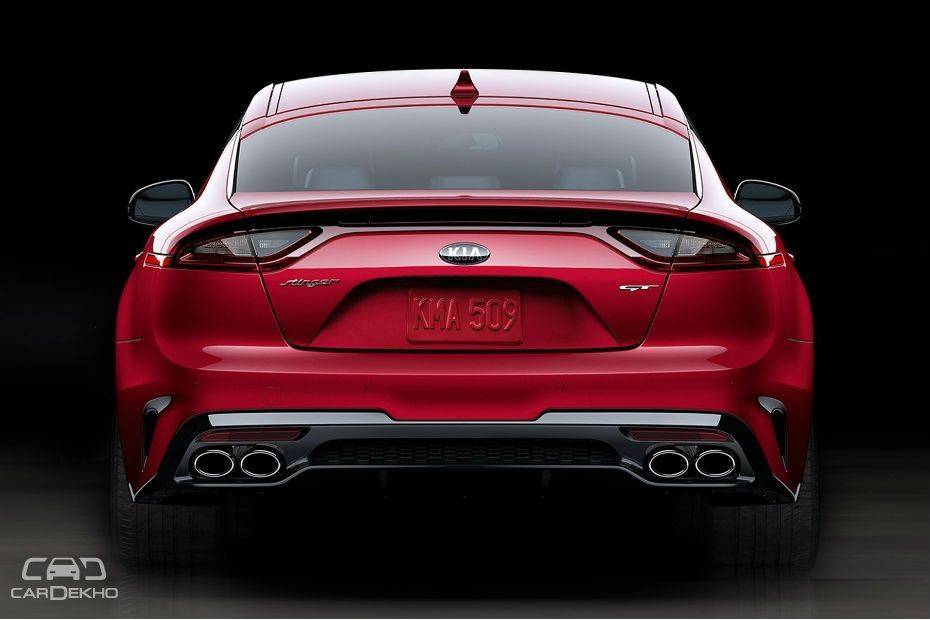 2.0-litre Turbocharged 4-cylinder Petrol Engine
Power: 247PS @ 6200rpm
Torque: 353Nm @ 1400rpm - 3500rpm
0-97kmph: 5.8 seconds
2.2-litre Turbocharged 4-cylinder Diesel Engine
Power: 200PS @ 3800rpm
Torque: 440Nm @ 1750rpm - 2750rpm
0-97kmph: 7.3 seconds
3.3-litre Twin Turbocharged V6 Petrol Engine
Power: 370PS @ 6000rpm
Torque: 510Nm 1300rpm - 4500rpm
0-97kmph: 4.7 seconds
An 8-speed automatic transmission with paddle shifters is standard across the range while all-wheel drive is optional.
Price: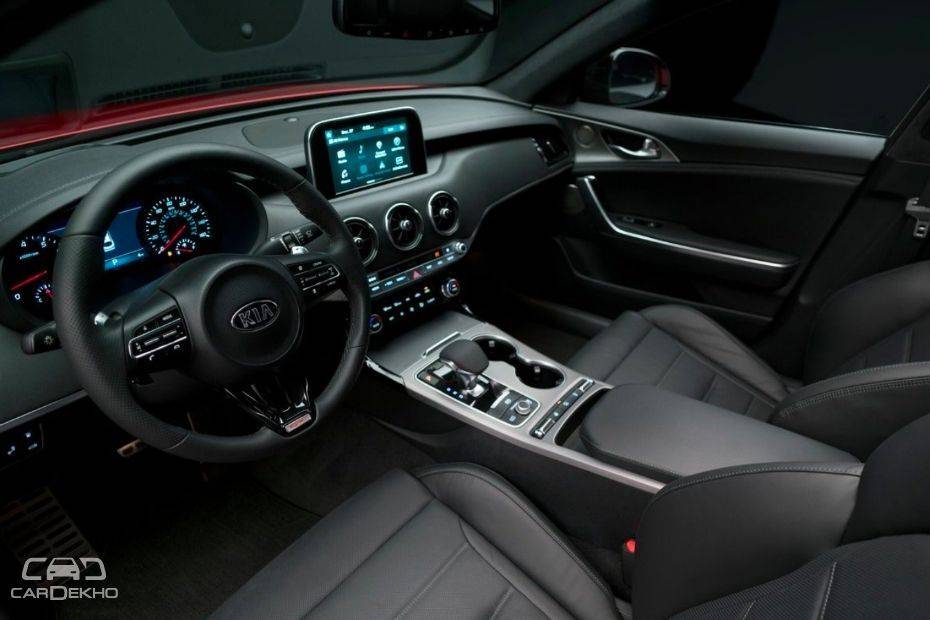 In the United Kingdom, the 2.0-litre petrol variants are priced at £ 31,995 (~Rs 27.46 lakh) and £ 35,495 (~Rs 30.47 lakh).
The 2.2-litre diesel variants cost £ 33,895 (~Rs 29.09 lakh) and £ 37,395 (~Rs 32.09 lakh).
The range-topping twin turbo V6 is priced at £ 40,495 (~Rs 34.76 lakh).
Competition:
The 2.0-litre petrol variants' closest rival is the BMW 428i Gran Coupe. The 2.2-litre diesel variants compete against the BMW 420d Gran Coupe and Audi A5 Sportback. The Audi A5 Sportback carries a price tag of Rs 54.0 lakh (ex-showroom Delhi).
The top variant with a powerful twin-turbo V6 competes with the Ford Mustang GT Fastback and the Audi S5 Sportback with comparable body styles and performance. However, unlike the Mustang, the Audi A5/S5 and the Kia Stinger have two extra doors and a spacious rear seat. In India, the 5.0-litre V8-powered Mustang GT retails for Rs 71.62 lakh while the Audi S5 Sportback costs Rs 70.6 lakh.
---
Source: cardekho.com
---
For in-depth, objective and more importantly balanced journalism, Click here to subscribe to Outlook Magazine
---