Did you know that in 2017 alone Mercedes-Benz India brought in 15 new models/variants, 7 out of which wore an AMG badge? That's quite astonishing considering the company only has a premium product range. So, what will the German carmaker bring next year? That's always a tough question to answer.
But, thanks to the 2018 Auto Expo, which will open its gates on February 9, we'll get to witness what products Mercedes-Benz could introduce later next year. Here's the list of six cars from the Stuttgart-based auto giant which are expected to show up at the India Expo Centre in Greater Noida, Uttar Pradesh come February.
Mercedes-Benz EQ Concept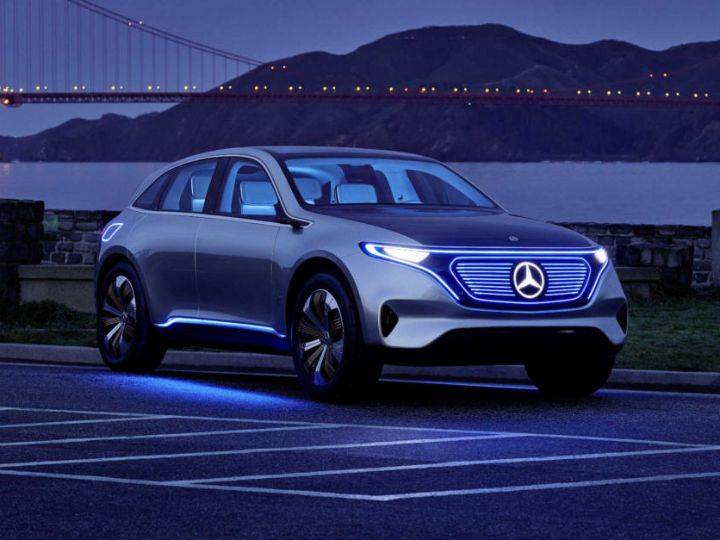 This is quite possibly the concept car that will define Mercedes' fate during the global push towards electrified mobility. Touted as Tesla's real rival from Mercedes-Benz, the EQ Concept first broke cover during the 2017 Paris Motor Show. We believe that the EQ Concept is likely to take a spot in Mercedes' stall during the 2018 Auto Expo. The battery-powered car features two electric motors, with a combined power output of up to 408PS and a range of up to 500km. The permanent all-wheel-drive system helps in transmitting power to the road efficiently, and it will feature autonomous driving modes too. The company says that it will enter production before the end of this decade.
All-New Mercedes-Benz G-Class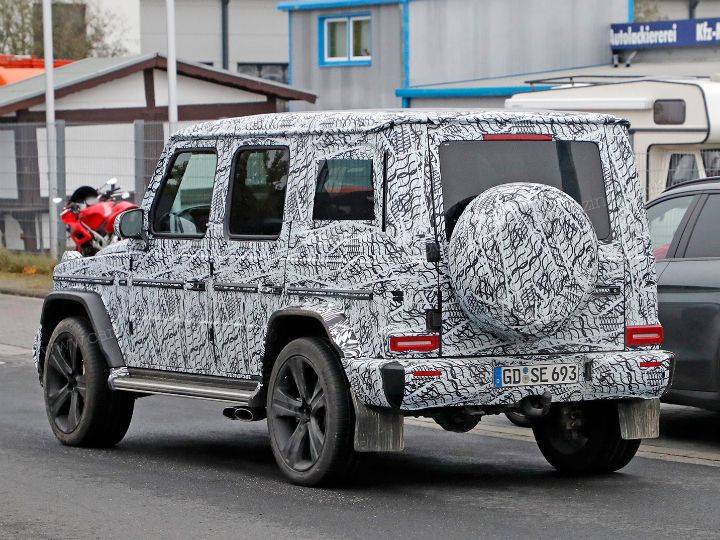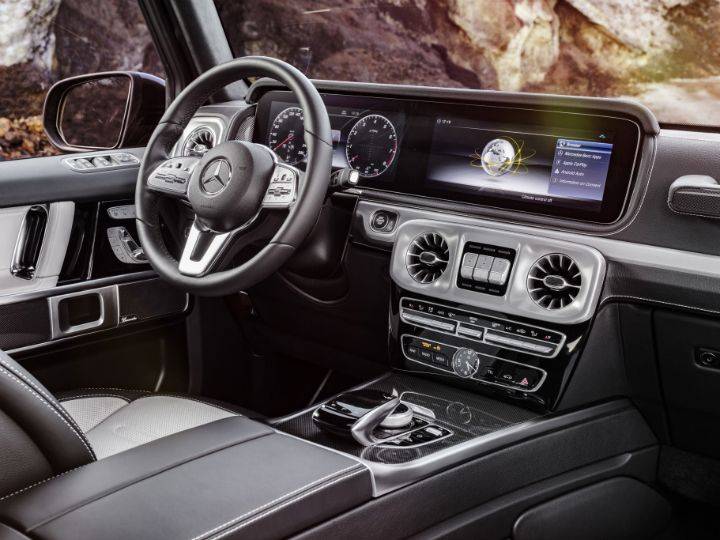 Scheduled to make its world premiere at the 2018 North American International Auto Show, also known as the Detroit Motor Show, the all-new G-Wagen is likely to take a spot at India's biennial automotive fest in February next year too. Whether it gets 12 cylinders under the hood or not, it will surely go on sale with a range of 6- and 8-cylinder powerplants. Compared to its predecessor, the new G-Class is expected to grow in all three dimensions. Its iconic box-like silhouette, however, will be just as menacing as before if not more. The company recently revealed the thoroughly reworked interior of its rugged off-roader. It is likely to hit showrooms in US towards the end of next year. India won't get it before the early half of 2019.
Third-Gen Mercedes-Benz CLS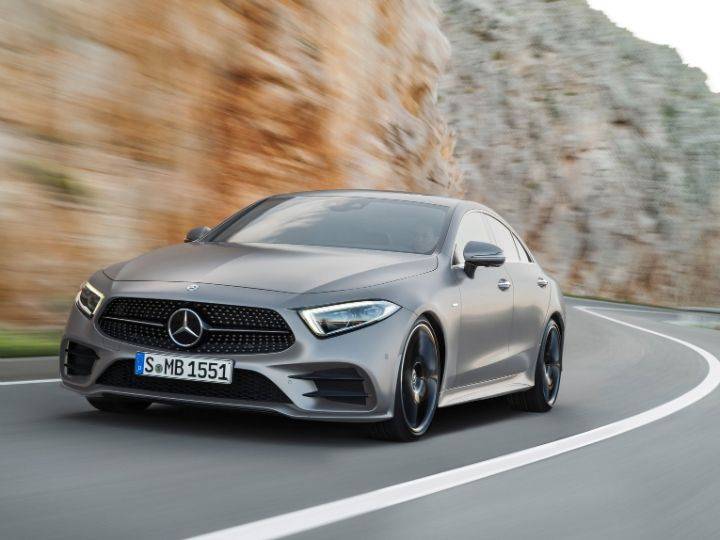 It was at the 2017 Los Angeles Auto Show that Mercedes-Benz unwrapped the all-new CLS. Designed to outshine the E-Class' boring three-box design but carry forward most of its strong traits, the coupe-shaped saloon has always looked good. Into its third generation, the CLS maintains some of its bespoke touches in the package. For instance the frame-less doors, high waistline and a swooping roofline that blends seamlessly into the boot area. Mercedes' new design language is also seen in the sleek headlamps, bigger hexagonal grille and split LED tail lamps. India is likely to get it via the CBU route in the second half of next year. Out of the three V6 engines, expect it to be offered with one diesel (350 d) and one petrol (450).
Refreshed Mercedes-Benz S-Class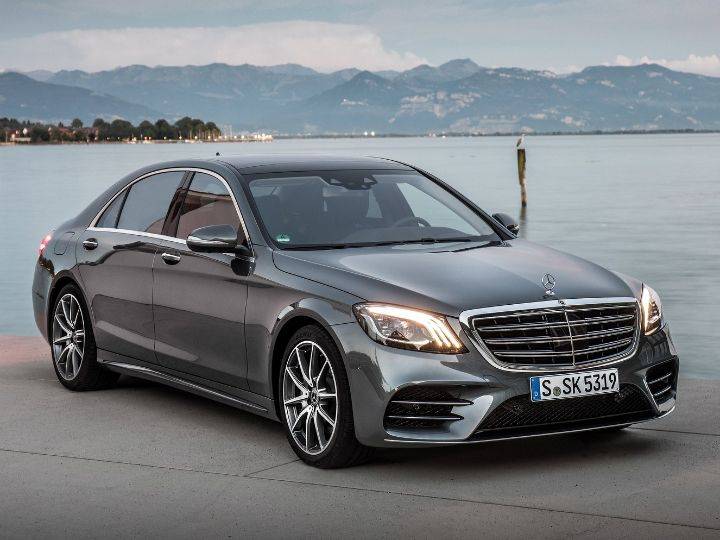 The 2018 Mercedes-Benz S-Class broke cover at the 2017 Shanghai Auto Show. It is more than likely that it will feature at the upcoming Auto Expo and that only a trained set of eyes will be able to make out what's new in it. There are new set of bumpers, slightly tinkered grille design, new and more 'techy' headlamp units, LED inserts in the tail lamps and new set of alloy wheels which are now 20 inches in diameter. Inside, there's new upholstery, a new three-spoke steering wheel and updated radar-guided cruise control and infotainment system. In the engine department, the refreshed S-Class comes with revised powertrains too. Expect Mercedes-Benz to launch it in India during the first half of 2018.
Mercedes-AMG Project One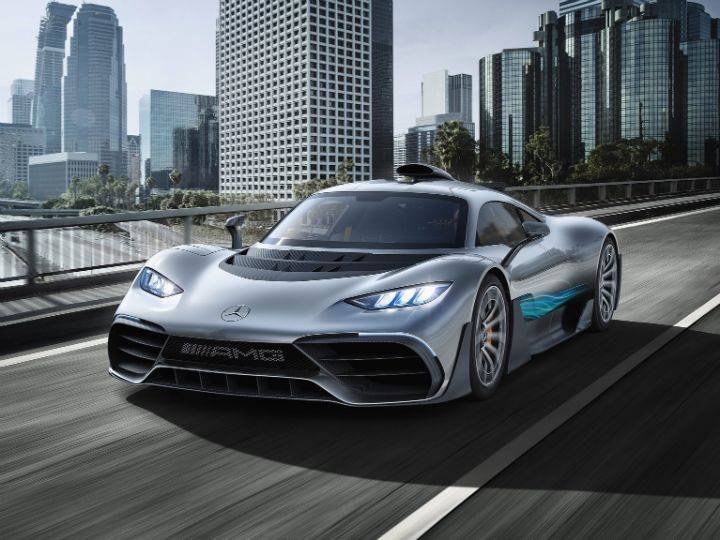 Mercedes' road-legal F1 car has wowed automotive enthusiasts all over the world. The Project One, which literally features the same powertrain as Lewis Hamilton's F1 car, was first unveiled at the 2017 Frankfurt Motor Show. It is built to celebrate 50 years of Mercedes' in-house tuning division, AMG. The company has confirmed that only 275 units will ever be produced, and that will make it an extremely rare car to spot. Hopefully, AMG's first ever supercar will take the limelight at the Auto Expo next year.
Mercedes-Benz X-Class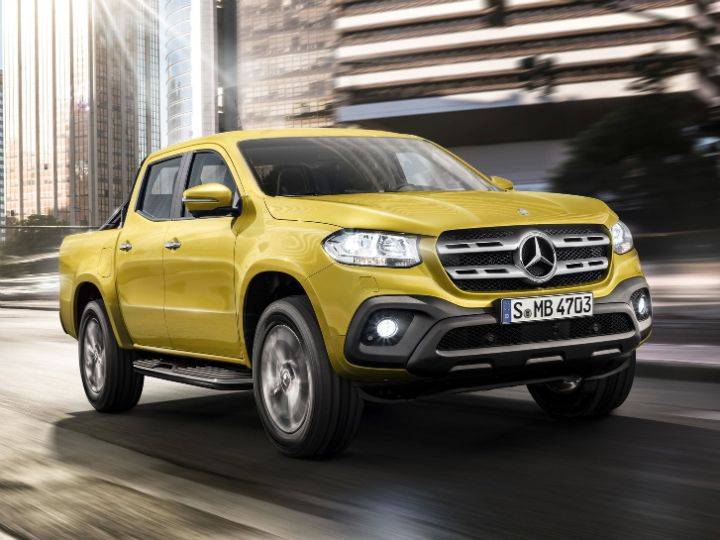 The X-Class, which is commonly tagged as a luxurious pickup, is highly unlikely to go on sale in India. That said, if it comes to the 2018 Auto Expo, it will surely help its maker get more footfalls. The X-Class is Mercedes' first-ever pickup and is underpinned by the ladder-on-frame chassis of the Nissan Navara, which is also a pickup that is available in North America and several European markets. The X-Class isn't exactly the S-Class of pickups but is still surely amongst those with a balanced blend of luxury and versatility. It has already gone on sale in Germany, while other markets across the world will get it either by late 2018 or early 2019.
Mercedes-Benz is known for its lavish and extravagant stalls at motor shows across the world and the Delhi Auto Expo has never been an exception. Apart from these six models, expect Mercedes to crowd its space with several other products which are already available in the market.
---
Source: zigwheels.com
---
For in-depth, objective and more importantly balanced journalism, Click here to subscribe to Outlook Magazine
---