Tesla CEO Elon Musk, who recently announced he had taken over Twitter, took to the microblogging site on Monday to recall his 2007 India trip when he visited the Taj Mahal.
---
While, on Sunday and Monday, the tourists' entry will be from 2 pm till sunset and on March 1, the free entry will be from sunrise to sunset, Patel said.
---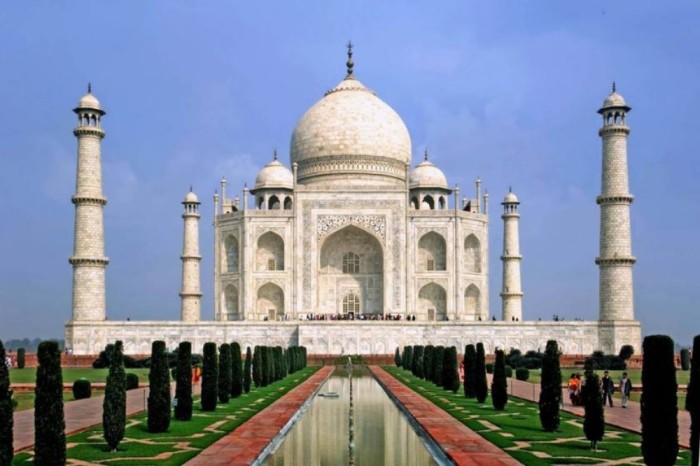 The military level talks with China in Ladakh to Danish President's visit to world's wonder Taj Mahal in Agra, the day is going to witnesses several events. Here are the top 10 happenings of the day.
---
President of the Khuddam-e-Roza committee, Haji Tahir Uddin Tahar, said that the name 'Hindustani Satrangi Chadar' represents the unity and love among all faiths.
---
The Taj Mahal, the Red Fort, the City Palace - why do old monuments draw lovers? What sanctity of timelessness does history lend that reassures a couple of permanence?
---
Taj Mahal had remained closed for night viewing for over a year due to Covid-19.
---
Visitors will be able to visit the monument free of cost on 3 days beginning February 27
---
Tourists can visit these sites after booking tickets online. No offline ticket booking services will be available and all visitors will strictly have to abide by Covid-19 protocols.
---