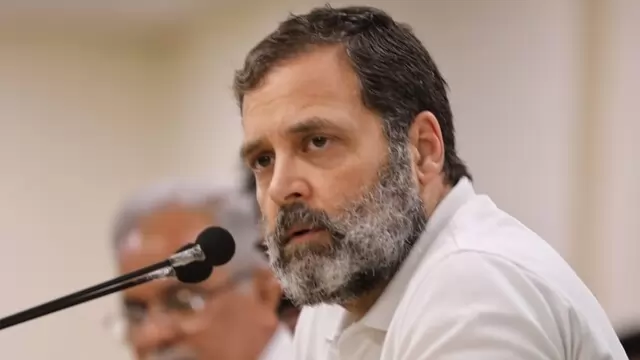 A major political controversy erupted after Adani Group stocks took a beating on the bourses after US-based short seller Hindenburg Research made a litany of allegations, last month.
---
A junior engineer of a government power generation undertaking in Uttarakhand allegedly committed suicide by hanging himself at his home. The deceased, Virendra Kumar, was 30 years old and an investigation is underway to...
---
On Saturday, A man ended up paying Rs 5.35 lakh to a cyber fraudster who claimed to be a Delhi Police officer and threatened to implicate him in a case of fraud, officials said.
---
On Sunday, The Mumbai police apprehended a man from Rajasthan in connection with an email threatening actor Salman Khan that was received at the latter's office here recently, an official said.  
---
Police official took cognisance of the video which shows a boy forcibly pushing the girl inside the cab after the girl wanted to move out following an altercation between them
---
An unidentified person has threatened to blow up Bharatiya Kisan Union leader Rakesh Tikait and his family if he does not disassociate himself from farmer protests, police said on Friday.
---
NIA's arrest from Srinagar in connection with an investigation into NGO terror funding was granted 10 days' custody by a court in New Delhi on Wednesday.
---
The FTC has been watching the company for years since Twitter agreed to a 2011 consent order alleging serious data security lapses. But the agency's concerns spiked with the tumult that followed Musk's Oct. 27 takeover of...
---