Max Verstappen will be eyeing a record 14th victory as he aims to beat fellow Red Bull teammate Sergio Perez in front of his passionate home fans at the Mexican GP.
---
His eighth win of the season pushed Max Verstappen's lead to 80 points over Charles Leclerc as F1 heads into its midseason break.
---
Reigning champion Max Verstappen extended his F1 championship lead by winning the Azerbaijan Grand Prix on Sunday, his fifth victory of the season.
---
Mattia Binotto used the word when alluding to Yuki Tsunoda in an interview with Italy's La Gazzetta dello Sport last week.
---
Sebastian Vettel won his four F1 titles from 2010-13 with the Red Bull team. His last race victory came with Ferrari in 2019.
---
The race should provide a big boost to Indian motorsports which has been in dire need of a high-profile event since Formula 1 was scrapped.
---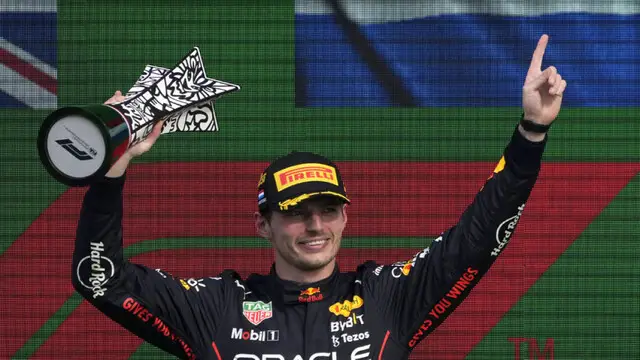 Max Verstappen's 10th win matched his tally from last year and the Red Bull driver extended his championship lead to 109 points.
---
The 23rd win of the Max Verstappen's career sliced eight points off Charles Leclerc's lead in the standings. Verstappen now trails him by 19 points.
---