People offered prayers and took a holy dip in the 'sarovar' to mark the celebration.
---
Bhindranwale, who campaigned for the Congress in the 1980 general elections, was one of the many weaknesses of the Indira Gandhi government, writes ex-BBC journalist Mark Tully
---
No conjugal visits for Andhra Pradesh prisoners; an elephant that blows out smoke! Read all the juicy gossip here...
---
Still an icon of sorts, Jarnail Singh Bhindranwale's ideology still attracts Punjabi youths. That's a worrying sign
---
It took three years for graphic artist and designer Orijit Sen and his team to create a vast permanent mural for the introductory gallery at the Virasat-e-Khalsa Museum in Sri Anandpur Sahib
---
Canadian Prime Minister, who is on a week-long State visit to India, visited Amritsar's Golden Temple on Wednesday, along with his wife and children.
---
Video on Sikh pilgrims visiting a Pakistani gurdwara with a poster of 'Khalistan 2020' written on it has irked India
---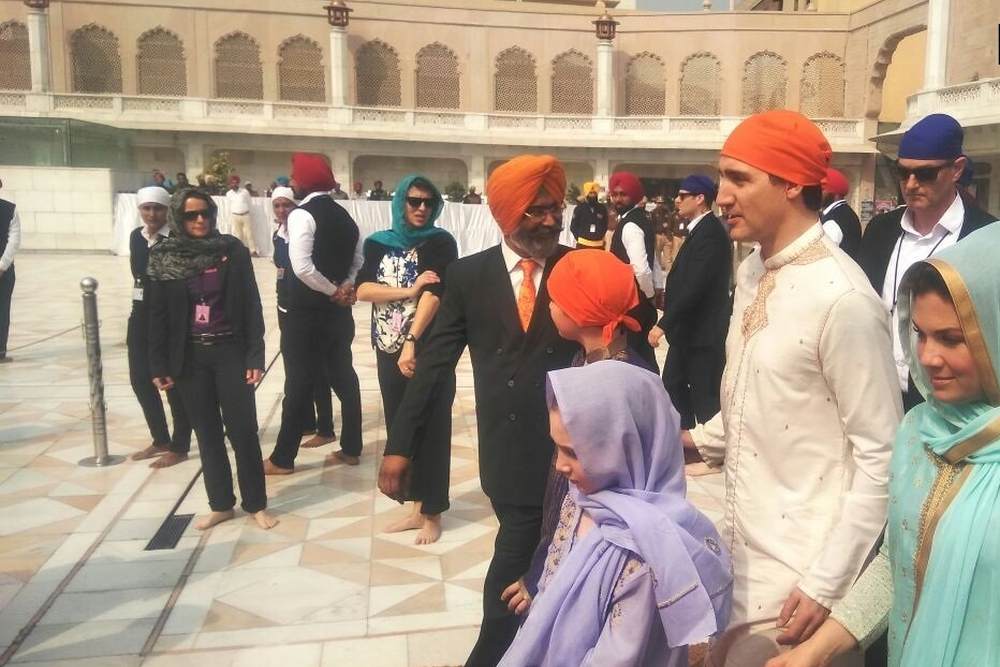 Trudeau is on a week-long visit to India. He is accompanied by wife Sophie Gregoire Trudeau and three children -Ella-Grace, Xavier and Hadrien.
---