Summer McIntosh clocked 4:32.04s for the women's 400 individual medley gold medal. She had also won gold in women's 200m butterfly earlier in the tourney.
---
Katie Ledecky claimed her 18th gold at a worlds on Wednesday as the United States won the women's 4x200 freestyle relay final.
---
Evgeny Rylov stood on stage with medalists from other Olympic sports at the event last month and wore a jacket with a 'Z' on the chest.
---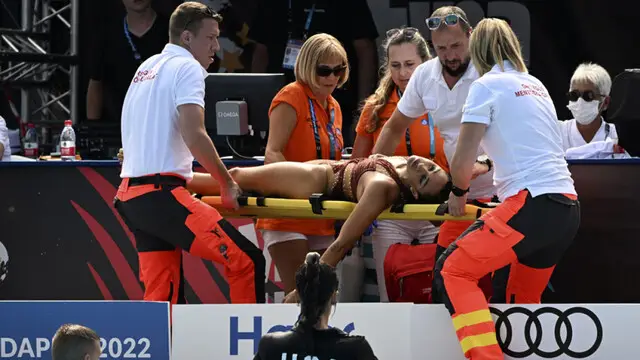 Anita Alvarez had sunk after completing her routine in the solo free final. Her coach, Andrea Fuentes, pulled Alvarez to the surface.
---
Mykhailo Romanchuk doesn't dare talk to his dad out of fear his father's location could be tracked through the call.
---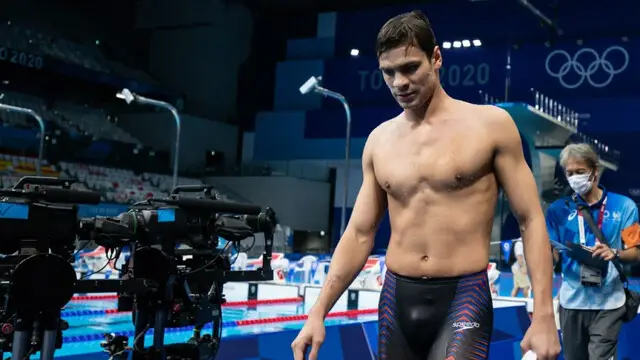 Several athletes gathered on stage at the Luzhniki Stadium on Friday as part of the concert and entertainment program around Russia President Vladimir Putin.
---
The German Football Association passed a new regulation for gender-nonconforming players with the civil status 'diverse' or 'unspecified'.
---
After Russia's invasion of Ukraine, Poland stood firm in its stand on refusal to play Russia in the 2022 FIFA World Cup playoff semifinal, in a protest against FIFA.
---