The BSF gave a 'befitting reply' to the firing in the Arnia sector of Jammu district. The BSF Jammu public relations officer also said there was no casualty on the Indian side.
---
The UN Secretary General will be visiting Moscow and is then scheduled to visit the Ukrainian capital, Kyiv, this week.
---
Russian state media say Russia's military will observe a ceasefire in two areas of Ukraine so civilians can evacuate.
---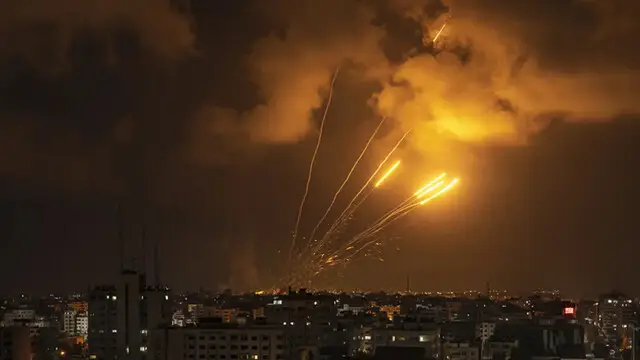 Of the 49 killed in Gaza, up to 16 may have been killed by rockets fired from within Gaza. The rest are believed to have been killed In Israeli strikes.
---
"The Russian side is not holding to the ceasefire and has continued firing on Mariupol itself and on its surrounding area," said Ukraine's government. 
---
From 5,100 ceasefire violations in 2020 to zero in 2021, a look at what the last year of the Indo-Pak LoC truce was like.
---
The Taliban facilitated agreement was made during the first round of talks between the outlawed TTP and a 53-member jirga consisting of prominent Pakistani tribal jirga (council), which concluded in Kabul on Friday.
---
The officials shared the challenge of propaganda of the nexus through internet and social media.
---