A list of the fugitives' names has been put out on social media to help with the hunt, said the officials.
---
Indian girl Muskaan Khan's father, distanced himself from Al-Qaeda Chief Ayman Al-Zawahiri's comments, terming them as 'wrong' and said he and his family were living peacefully in India.
---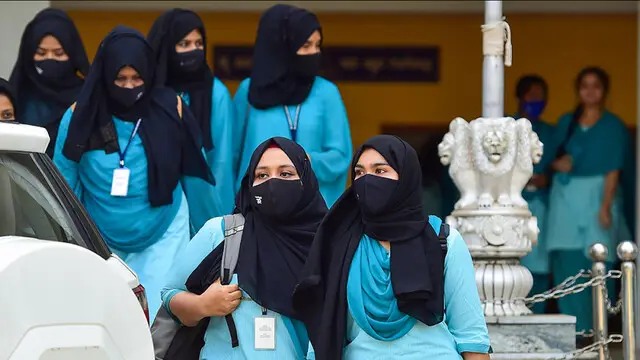 Karnataka Hijab Row: At the peak of hijab row in February, Muskan Khan, a second-year BCom student in Mandya was heckled by a group of students, wearing saffron shawl, for entering the college with hijab.
---
Mushtaq Latram was one of the terrorists released in exchange for passengers of hijacked Indian Airlines plane IC-814 in 1999 besides Maulana Masood Azhar, the chief of Jaish-e-Mohammed terror group, and Sheikh Omar.
---
Al-Qaeda chief Ayman Al-Zawahiri, in a video also showered praises on Karnataka college student Muskan Khan for confronting a group of students opposing hijab in her college in early February.
---
Five people, including a Bangladeshi national have been arrested for their alleged links with Al-Qaeda affiliate in northeast Assam's Barpeta district, the state's police said.
---
The demand to Pakistan was made through a joint statement issued after the '2+2 Ministerial Dialogue' between India and US.
---
Al-Qaeda, ISIS and other prominent terrorist organisations attempt to finance their operations with cryptocurrencies, according to the recent report of Chainalysis.
---