A video circulating on social media shows a middle-aged woman lying on the floor near the boarding gates and her relatives arranging water for her.
---
Alice GeeVarghese Vaidyan, former CMD of General Insurance Corporation, will also be inducted as an independent director on board
---
Under Operation Ganga, India so far has sent three flights to Poland to bring back 600 students evacuated from the northeastern Ukrainian city Sumy. 
---
Nipun Aggarwal appointed as Chief Commercial Officer and Suresh Dutt Tripathi as Chief Human Resources Officer
---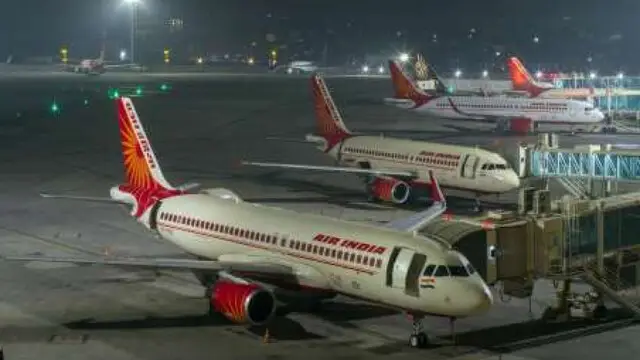 The international flights were suspended two years ago on March 23, 2020, amid the Covid-19 pandemic, and have been on hiatus since then. 
---
The Air India flight had left from Mumbai  for Bucharest at 3.38 am Saturday and landed there at around 10.45 am (Indian Standard Time). It departed for Mumbai at 1.55 pm (IST).
---
Air India's document on Tuesday said pilots' flying allowance, special pay and wide body allowance were cut by 35 per cent, 40 per cent and 40 per cent, respectively, after the onset of the pandemic.
---
According to senior government officials, the flight, AI1943 took off from the Mumbai airport around 3.40 AM and is expected to land at the Bucharest airport around 10 AM (Indian Standard Time)
---