It was dusk when I reached the Belvedere Road, Alipore bungalow, and started up the staircase. The library was where we usually sat, he at his armchair, and me either on an upright chair when taking notes, or on the couch, when polishing off the freshly-made sandwiches, which, somehow, mysteriously made their appearance within minutes of my arrival.
"You're late" rasped the Voice, striding in with a Big Smile from the far end of the room. "And I have to leave for a dinner function". The one thing that always struck you whenever you met the man, was his sense of time and timing, and that energy and joie de vivre that he wore along with his trademark Hawaiian shirt and shorts.
Advertisement opens in new window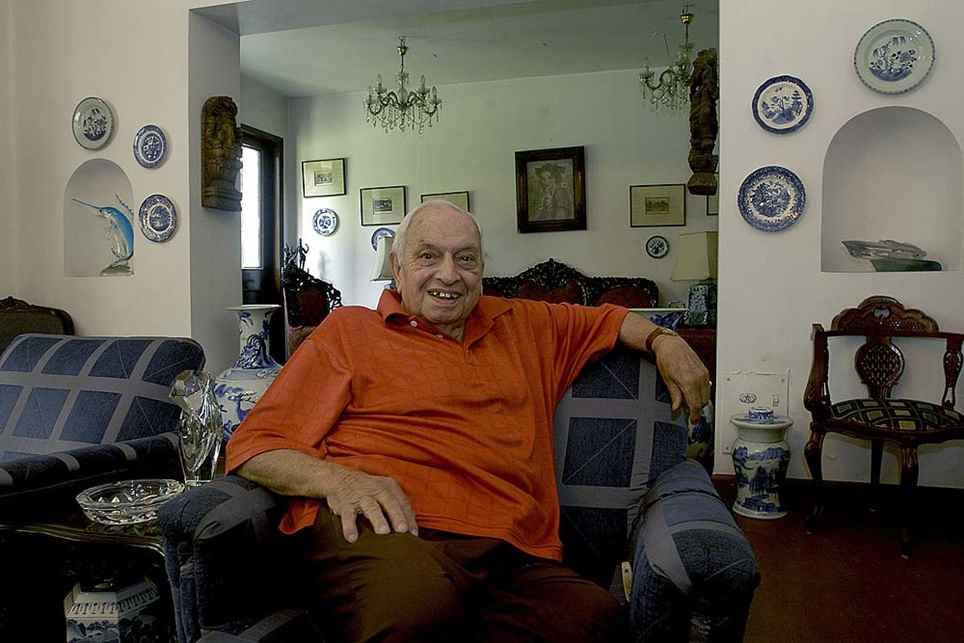 Stories abound in what can easily be called the Russi Mody folklore. The official biographers talk about how he, born to Sir Homi Mody, a prominent British India business man and legal counsel, went to Harrow and Christ Church College, Oxford in the then Great Britain, and returned at the eve of World War II to join Tata Steel, then TISCO at Jamshedpur, as a 21- year old executive assistant.
His Tata years, where he worked his way up to becoming its Chairman and Managing Director, only to be shown the door, within months of his mentor JRD Tata's passing, and a year before his official retirement, leading to acrimonious exchanges with the newly helmed Tata Group Head, Ratan Tata, and his successor at Tata Steel, Dr. J.J. Irani, is what defined the man.
Having spent my growing up years in a rival public sector steel township, my interest in the Tata story was slightly different. I had seen the Tata teams whipping our home teams in almost all sports categories, and there was a keen rivalry between SAIL and Tata in those planned economy years. The recipe for that success was what Russi was about to share that eve.
Advertisement opens in new window
"It's all about people, you know! And knowing what is important at the basic level," started Mody, as he described how he started carving out a role for himself as a rank outsider in Jamshedpur, which was then a three day train ride from Bombay (now Mumbai) and almost an entire cultural generation away from the British Raj education and upbringing he was privileged to have received.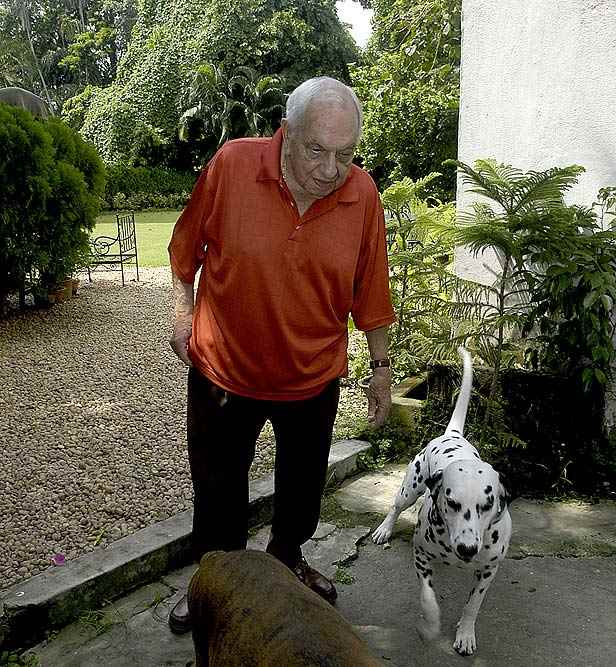 Learning the business of making steel, and realizing all that goes into it, and then reaching the toughest and most critical part of the value equation, the cost of fuel and the lowest common denominator in reducing waste and improving productivity of then still non-nationalised coal mines, Rustomji Hormusji Mody, went on to become part of the management folklore. He may well be remembered for witty quips shared with his junior engineers later in life, but at Jamadoba, Kalimati, and Digwadih his engagement with colliery workers became part of local lore. His passion for dancing, and participating in all things fun sure did have a role to play, but the stories where he touched thousands of lives, by engaging with empathy with the miners, are the stuff legends are made of.
Advertisement opens in new window
Years later, recounting those priceless memories, he told me, "JRD, had fired me up with the purpose of nation building. At one of his mentoring sessions, he had said, 'Russi, it's not important to be the best steel maker in the nation. It's more important to do the best for the people who make it possible.'" Small wonder then, Tata Steel's brand signature of the time bore his imprint, and the line "We also make steel" became the rallying cry for all round social development, decades before CSR and sustainability became part of management jargon.
Working up the ladder, first as labour officer, a tough negotiator, but with a soft hand, and all the way to the position of chairman, Russi never forgot his promise to JRD. That of building a company of capable and committed people dedicated to the service of the nation. So whatever the public sector enterprises did, Tata Steel did even better. Setting up the Tata Football Academy was just one of such endeavours. Years later when the company set up the Russi Mody Centre for Excellence, the rancour of his departure over succession made sure that then brass forgot to invite him.
Advertisement opens in new window
The bitterness over the exit, however, didn't last, and the grace of the man Ratan Tata described as the "Napoleon of smiles" overruled the animosity with Bombay House about the time he wound up his steel trading outfit, Mobar, shortly after the passing of his protégé and companion, Aditya Kashyap.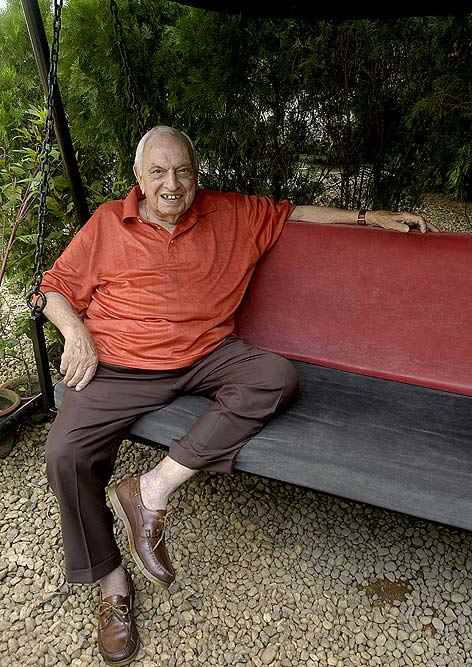 I got to know the man and his working style when he had taken over as chairman of the then embattled national flag carrier, Air India/ Indian Airlines. Kolkata had emerged as the hot spot for negotiations between the striking pilots union, the civil aviation ministry and Mody trying to work his magic. A canny sense of media, and its role in carrying the message to all parties concerned made him seek me out, and there started a series of meetings which later culminated in a no- holds- barred interview, during the course of which, I got to know the man, his idiosyncrasies, his joys and sorrows.
The man who had skilfully made himself synonymous with Jamshedpur, however, didn't follow his brother Piloo Mody into politics. Even though, he knew Indira Gandhi from Oxford and had accompanied Sarokh Sabavala (Sarokh, Ratan and he were a trio in the early years) to become a "four- anna member" of the Indian National Congress in 1937, his political ambitions, if any ended with Indira's assassination in 1984, and a punitive attempt to represent Jamshedpur, many years later.
Advertisement opens in new window
I remember asking him if he believed there were any golden rules of life. The man who was known to cook sumptuous meals, throw lavish parties, appear at a party with wife Siloo and dance on the eve of their divorce, told me, "I have lived like a Maharaja without a penny to my name". True that! For a man who loved skiing in the Alps, was a skilled contract bridge player, with a flat in Eaton Square and a country house in England in the Raj days, he decided to settle in Kolkata, because "money- conscious Mumbai, and status- conscious Delhi didn't have the warmth" of company that he looked for. Of course, for a brief while, during the pilots agitation, he did threaten to fly an Airbus to keep the airline going, but I guess, good sense prevailed, and some one in DGCA probably reminded him that a A 320 was a completely different bird from the Cessna Citation he used to fly from Jamshedpur to Kolkata. And then summarizing, in his typical style, he said, "If there was a golden rule in life, I would be the first one to break it".
I heard about his death about the same time another Modi had created history, by sweeping the elections and bringing in the first non-Congress single party majority to represent India.
Advertisement opens in new window
I wasn't there, but here's an imaginary conversation:
Me: "Sir, Narendra Modi has won!"
Russi: "Good for him, and it's time for me to go. Indian media will get confused with two Modis around"
Me: " Good night sweet prince: And flights of angels sing thee to thy rest!"
---
Jay Vikram Bakshi is digital media entrepreneur with a background in media, IT and Mobile marketing. Founder and mentor at Digiqom, a leading digital marketing advisory, he is a former journalist who also works with the community by helping build libraries in rural India.