Tesla's Model S has set a new record by covering 1,078km on a single charge. It was the 100D variant that had its charging port sealed by a lawyer after it was completely charged. A team of five drivers then drove the car in southern Italy and achieved the milestone after approximately 29 hours of nonstop action. To get as far as possible, the standard production vehicle's AC was off throughout the trip and it was fitted with tyres that offer low rolling resistance. As an add on, the team took advantage of the car's Autopilot tech that kept it running at a constant speed in the middle lane.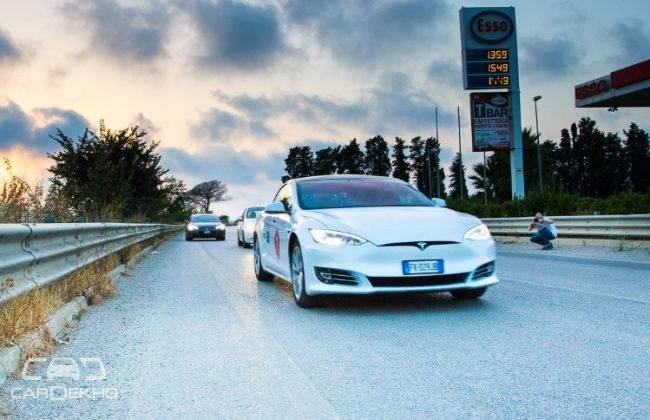 This new record outshines the one set in June 2017, when a Model S 100D managed to run 901km on a single charge. This stint was carried out in Belgium. With the new record, Tesla's mastermind Elon Musk confirmed that it was the first time a production vehicle was driven for more than 1,000km on a single charge.
The 100D variant of the Model S was introduced in January 2017. This came after the company launched the P100D variant, which was touted as the performance-oriented version of the Model S. However, with the 100D, the company claimed that it has marginally improved the overall range on a single charge from 507km in case of the P100D to 539km.
The fact of the matter is that electric cars are fast approaching and they will slowly subside everything with an internal combustion engine. While there are many established carmakers working to perfect this technology and make it a perfect fit for this day and age, several new companies are also finding their respective places in the hunt for electrified transportation. As far as Tesla is concerned, in addition to the Model S, it also sells the Model X, and is working tirelessly to make the Model 3 a hit amongst masses across the globe.
---
Source: cardekho.com