The annual monsoons bring joy to millions of people and also untold misery across states. What makes the rains both beautiful and terrifying? Editor Chinki Sinha and Managing Editor Satish Padmanabhan discuss the latest...
---
Seven persons were found dead and 17 others were rescued in an injured condition after a cloudburst hit Honzar village in Kishtwar district in the early hours of Wednesday.
---
A Punjabi singer also died after he fell into a nullah.
---
The Paonta Sahib-Shillai national highway 707 was closed for vehicular traffic after about a 100 metre stretch of the road caved near kali Dhank Badwas following heavy downpour for the last 2 days in Sirmaur district.
---
For the chosen abode of the Dalai Lama, this burgeoning hill town does have an ego: it wants to be a Smart City. But disasters can be humbling for out-of-control urbanism.
---
Chief Minister Jai Ram Thakur who flew to Dharamshala and reached straight to the affected villagers and offered Rs 4 lakh ex gratia to the kin of the deceased.
---
Mahesh Palawat, Vice President (Meteorology and Climate Change) with Skymet Weather, said such clouds are called cumulonimbus and can stretch to even 13-14 kilometers in height.
---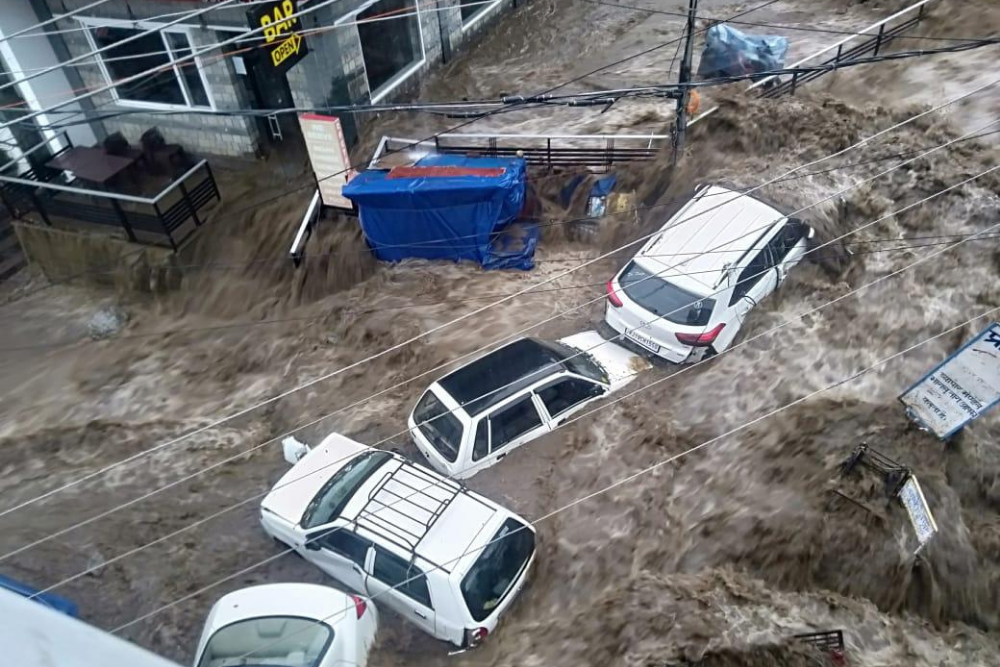 Dharamshala had recorded 79.4 mm of rainfall within 12 hours against the normal rainfall of 21.2 mm, causing sudden flash floods and disruption of the roads.
---