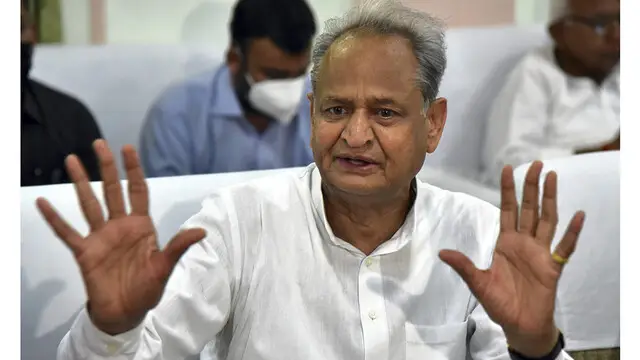 Ashok Gehlot also hailed Sonia Gandhi's "spirit of sacrifice, affection and belongingness". "Sonia ji even gave up the post of prime minister and always ran the party like a family.
---
While addressing the party members, former president Sonia Gandhi delivered an emotional speech and said that Kharge is an inspiration for thousands of workers.  
---
Mallikarjun Kharge, 80, takes charge of the party at a time when it faces a tough challenge from a formidable BJP led by Prime Minister Narendra Modi which has ousted the Congress from many states.
---
The post, which Priyanka shared on her Instagram handle @priyankagandhivadra shows her 75-year-old mother holding up a portrait of her husband, former PM Rajiv Gandhi, at the chiefship handover function, where Kharge, 80,...
---
Hectic preparations were underway at the Congress headquarters for the ceremony where party president Sonia Gandhi will hand over the baton to her successor, Mallikarjun Kharge, the first non-Gandhi to head the outfit in 24...
---
BJP leaders reaction came after leaders from various opposition parties, including the Congress, appeared to take a swipe at the BJP while lauding the rise of Rishi Sunak.
---
While the Congress will have to pull its socks for the upcoming polls, there is lots to be done to settle scores within.  
---
Attacking the Congress, BJP spokesperson and Rajya Sabha MP Sudhanshu Trivedi demanded that Congress president Mallikarjun Kharge or its leader Sonia Gandhi should respond to Shivraj Patil's comments that Bhagavad Gita also...
---