In Uttar Pradesh, the cow, and its progeny, an animal essential for the rural economy, has transformed into a symbol of distress for both Muslims and Hindus.
---
Reacting to Paul's comment, the TMC wondered whether the first-time BJP MLA had taken up the job of cow vigilante.
---
Former BJP MLA Gyan Dev Ahuja appeared to refer to the lynchings of Pehlu Khan and Rakbar Khan in his comments in the video.
---
The politics of cow can't be decoded without appreciating a genuine cultural rift that pervades several spheres, linguistic to ideological.
---
Hearing in the case of Inspector Subodh Kumar Singh, who was killed in a mob attack in Uttar Pradesh's Bulandshahr district in December 2018, would now be held on a daily basis in a local court, according to a lawyer.
---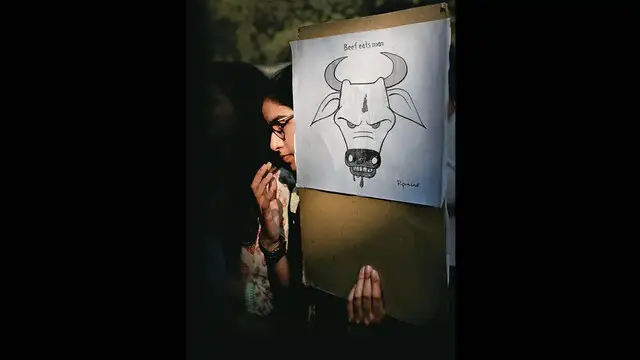 MLA Mamman Khan had earlier spoken against cow vigilantes. He had said 'vandal gau rakshaks will not be allowed in village in Nuh'.
---
A compilation of observations by judiciary at all three levels, some validating commonly held, unscientific myths surrounding the cow, others proffer sensible advice to the state
---
Delhi: Rajaram aged 40, who worked as a caretaker at the farmhouse in Dwarka's Chhawla area, was killed by cow vigilantes on suspicion of cow slaughter.
---