Extracts from Sporting Times: The 175 Year Journey Of Indian Sports, launched in Mumbai today as part of the Times of India's 175th anniversary celebrations that uses the newspaper's archives to document the India sporting story.
Sporting Times
Compiled by Boria Majumdar
Publisher: Times Group Books
Price: Rs 699
1886: First Parsi Tour To England
Parsi teams had toured England twice, in 1886 and 1888, visits that had a formative influence on Indian and Bombay cricket. While preparing for the first tour, the Parsis secured the services of R. Henderson of Surrey for three weeks, arranging fixtures overseas through C.W. Allcock, secretary of the Surrey Cricket Club. The first Parsi team left for England on 23 April 1886 for what turned out to be a disastrous tour. However, it was still a tour of immense significance because it started the practice of foreign tours that culminated in an Indian touring team playing Test cricket against England in June 1932.
---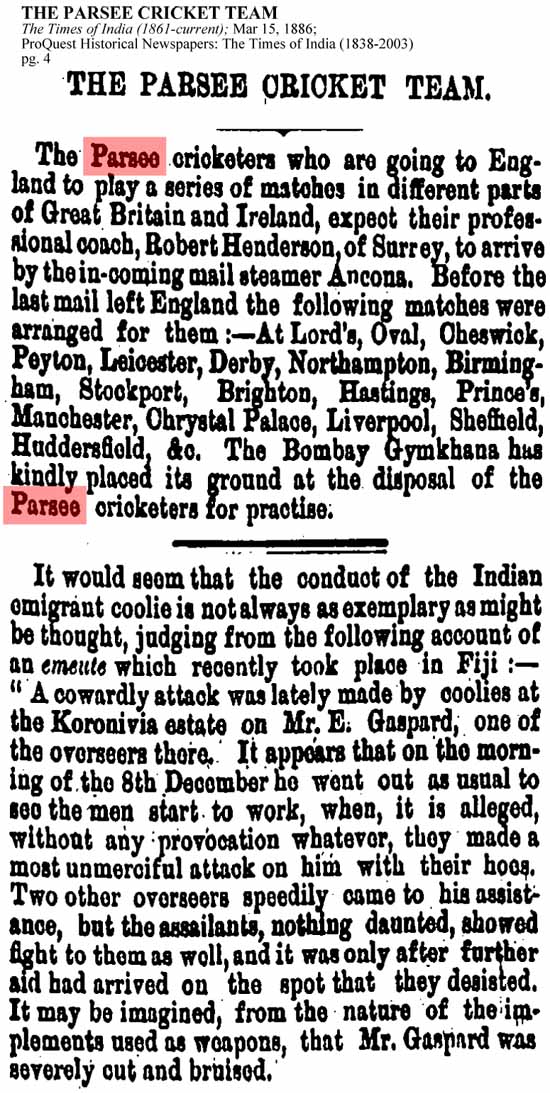 ---
Reproduced with permission of the copyright owner. Further reproduction prohibited without permission.
---
For in-depth, objective and more importantly balanced journalism, Click here to subscribe to Outlook Magazine
---