The Court of Relief
It is turning out to be a never-ending saga. Even as we speak, the civic body officials have tried to enter the Campa Cola premises and retreated after yet another temporary relief to occupants of illegal floors of the buildings. This time till May 2014. This time from the Supreme Court, which in the first place termed the floors illegal and said they need to go. More than 100 families have tried every trick in the book— from religious pujas, prayers, fasts, protests, pleading delegations, meetings with every political party and so on. Sob stories of their seven-year-struggle to get the buildings regularised are now well known.
While the middle class sympathies surely lie with the families, certain questions remain unanswered. Who should be held responsible if citizens buy flats, which don't have appropriate paperwork? Not to mention that every other flat may well fall in that category. If the BMC did not approve those plans, why was no action taken against the builders? How are they going to prosecute them now? Who should bear the brunt of rehabilitating the residents if the floors are razed— builders/government/BMC/nobody? What if the legal floors weaken because of demolition activity? Lastly, would so much thought be given before razing an illegal slum? Shouldn't the same rules apply? Would this case act as a precedent for other illegally constructed houses and buildings?
Aruna's Story
And this is another never-ending saga that is gut wrenching to say the least. Aruna Shanbaug, a KEM Hospital nurse, who has been lying in a vegetative state for 40 years, after she was sexually assaulted and brutally attacked by a hospital staffer, has now been moved to the ICU. She had a pneumonia infection and is said to be recovering well. The hospital staffers, who are her only family now, are wishing and praying for her good health. Her elder sister died earlier this year. One cannot but remember the euthanasia plea filed by author Pinky Virani, who wrote Aruna's Story. The Supreme Court turned down the plea and she lived much to the relief of KEM doctors and nurses, who are willingly taking care of her for the past four decades. Will Aruna ever get better? Will she ever speak? Or do we need to let go and free her?

Reinvestigate Jiah
Last week Rabia Khan, mother of Jiah, who was found hanging at her Juhu residence in June, finally recorded her statement with the Mumbai Police. The gritty mother did not give up, when her daughter's death was reported as a suicide. She appealed to the Bombay High Court saying Jiah was murdered by someone close to her and the forensic reports that speak of human flesh in Jiah's nails have been ignored. The court asked the police to reinvestigate and record her statement. She has alleged that Suraj Pancholi, Jiah's boyfriend, had treated the young actor badly and his role needs to be looked into. Suraj was let off on bail a week after his arrest. There is a possibility that Jiah's body may be exhumed for further investigations. Long way before her soul can rest in peace.
The Bets Are Off
The whole country is currently seized with retirement of Sachin Tendulkar. And while Sachin, also a Rajya Sabha MP, himself is overwhelmed, humbled (and perhaps psyched), city's politicians are leaving no stone unturned. So much so that a function to name a gymkhana after Sachin had everyone from the Chief Minister Prithviraj Chavan to opposition leaders singing his praises. Except the Aam Aadmi Party which had requested Sachin to refuse the offer of this honour. At a 'modest' function to mark his three years in office, the CM spoke of achievements and challenges. Usually an opportunity to pounce on the ruling party, this time the focus seems to be trained on felicitation of Sachin and everything else seems to have taken a backseat in the city. Sena-controlled civic body and NCP-Congress state government are both trying their best to honour the genius. He will have the last laugh at Wankhede anyway. Hopefully with a neat straight drive. While the bets on his final score may be underway, any bets on how many days he would attend the winter session?

Powerless Power Looms
Power looms from Bhiwandi, Malegaon, Ichalkaranji are either shut or planning to close to protest rate hikes in electricity and other state policies. The ten-day shutdown will result in severe losses for the industry and more importantly for the workers who, as it is, are struggling with inflation. These three centres house more than seven lakh looms and produce cloth that goes to Gujarat mostly for further treatment and tailoring etc. While there are many issues that plague the industry that has not really kept up with changing times in terms of technology, legality and marketing, the recent price hike in power tariffs will hit them where it hurts most. And the resulting rise in unemployment will only worsen the condition of people who already seem to be on the edge.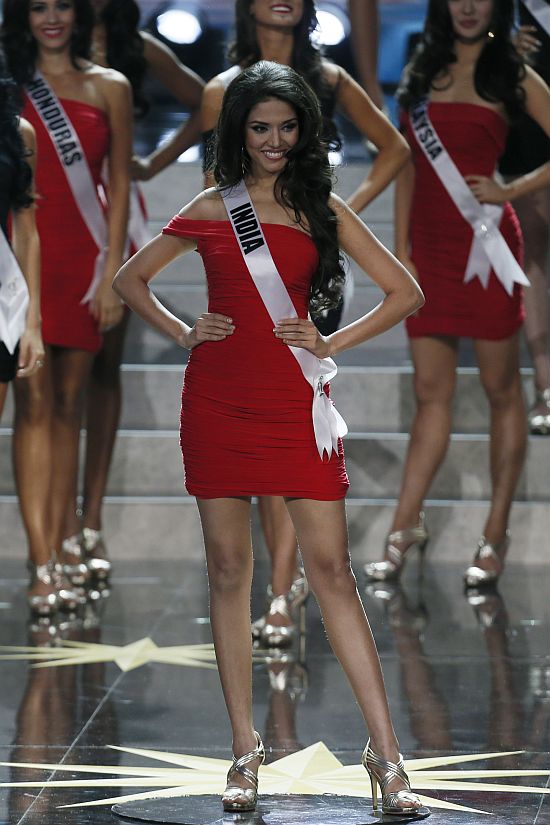 Marathi Mulgi
Keeping the rich tradition of doing well at beauty pageants and the modelling world, Marathi mulgi Manasi Moghe was among the top ten contestants for the recently concluded Miss Universe pageant. She lost to a Venezuelan beauty but the fact that she was in the top ten was a much talked-about development in local papers and channels. Born and brought up in Indore, a Marathi hub in MP and now settled in Chandrapur where her parents work, Manasi is an engineer by profession. However, it seems unlikely that she will pursue any of that. Although India lost out, yet again in the final-ish rounds (apparently the last time we won the coveted crown was in 2000 with Lara Dutta), it may not affect Manasi's chances as a model. The only question now is: Next stop Bollywood?

Tendulkar Out
Among the hajjaar things that are happening for Sachin Tendulkar's 200th and final test match there is also a Marathi movie called Tendulkar Out that releases this Friday. It has talented actor Sayaji Shinde and that is all that's known. Gymkhanas have been named, hotels decorated, parties and felicitations organised and so on. Special products, special branding, special ads are all making way to the consumers and die-hard fans, who will not tolerate a word against the maestro. But just one nagging thought: is this the right way to pay tribute? Are we not guilty of just milking his retirement too?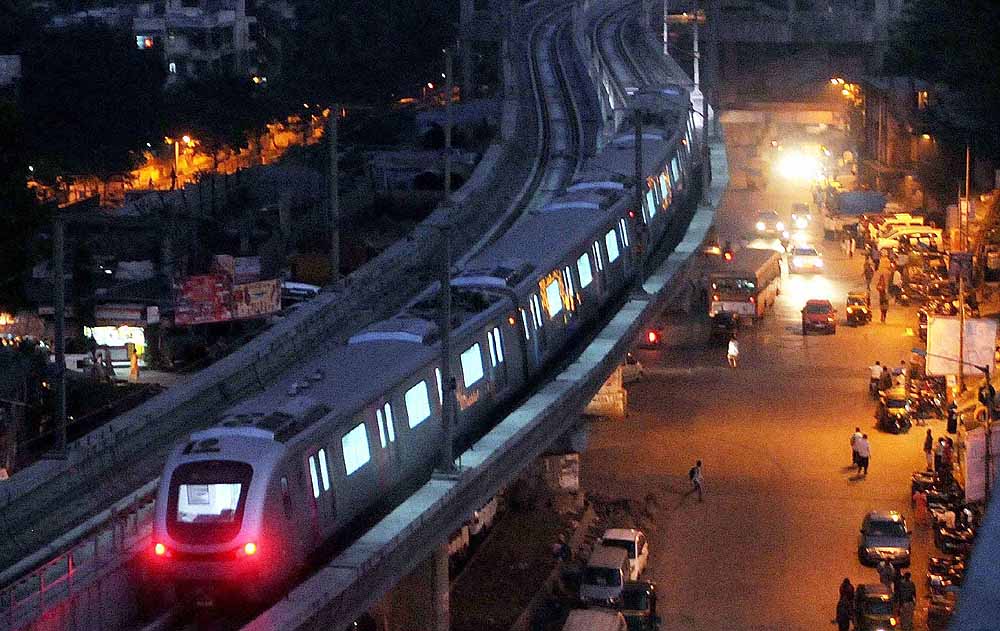 Mumbai Metro
This may be the 200th test of its own kind. The Mumbai Metro authorities finally conducted a trial run for the much much awaited Mumbai metro all the way from Ghatkopar to Versova, Andheri—the 11 km stretch that it is expected to cover in the first phase. Currently a nightmare by road, the metro will save umpteen hours of traffic and pollution and endless honking when it actually gets going. Here's to hoping that it is sooner than later.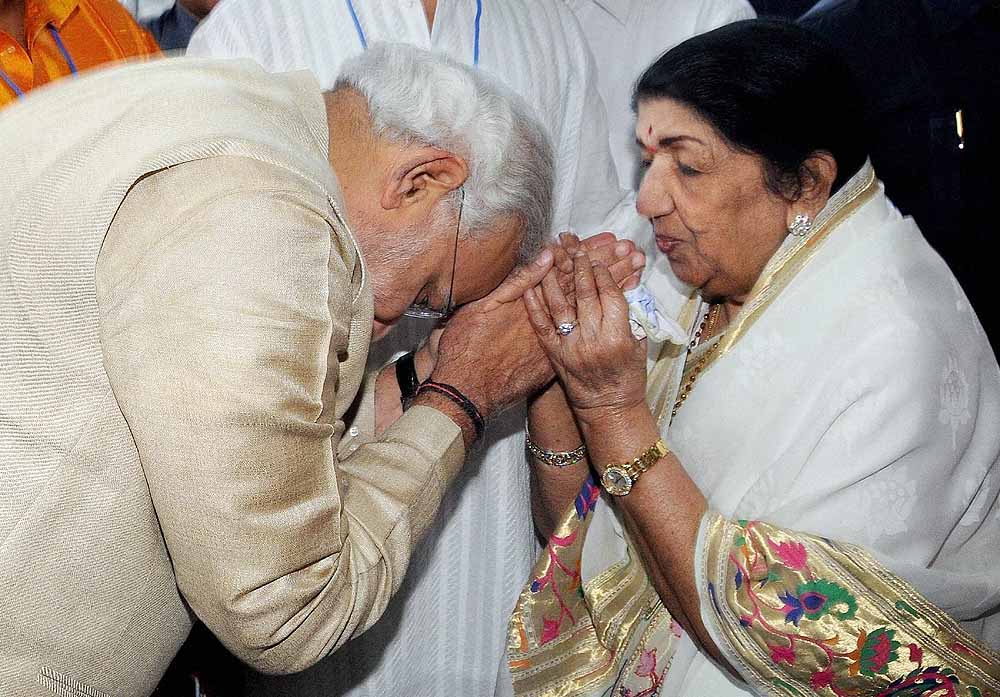 Hello, Freedom of Speech?
Not so long ago, we had BJP's Chandan Mitra demanding that Amartya Sen should be made to return his Bharat Ratna when the latter expressed his political opposition to Narendra Modi, and now soon after Lata Mangeshkar declared her support for Narendra Modi, a not-so-veiled attack on her was launched by the city's Congress leader Janardan Chandurkar. Although he started out by saying that artistes who are loved and followed by millions should not support particular political parties, he was reported to have demanded that she surrender her Bharat Ratna award. Of course, the comment and the rather strange demand has met the criticism it deserves. Shiv Sena leader Sanjay Raut pointed out that she was given those awards for her contribution to music and not her political opinions. Also, that she happens to be sympathetic to the Saffron ideology is not exactly a new piece of information. We do not know whether this enthusiastic demand on part of Chandurkar, which may soon have to be sorted by the party seniors, was only a momentary lapse of reason or an election gimmick, but perhaps, regardless of party lines, one could well argue that since it is a free country, everyone, including Lata Mangeshkar, Janardan Chandurkar, Amartya Sen and Chandan Mitra, have their freedom of speech.