This eyewitness, whose testimony was not recorded by the CBI, said the mob led by Jagdish Tytler was chanting Khoon Ka Badla Khoon wheh he 'saw and heard Jagdish Tytler instigating and screaming at the mob and pointing towards Gurdawara and ordering them to go and get the Sikhs hiding in the Gurudwara.'
Additional Sessions Judge Anuradha Shukla Bhardwaj ruled in her order yesterday that
"Unless CBI recorded the statement of Resham Singh who claims that he was eye witness of the incident, it cannot conclude that this witness is a planted or false or unreliable witness."
In January 2012 Resham Singh filed an affidavit before Additional Sessions Judge K.S. Pal and said that he had seen Tytler leading a mob near Gurdwara Pulbangash in North Delhi on Novermber 1, 1984. The mob is alleged to have killed three persons during the incident.

"I am giving this sworn statement to reaffirm and reiterate my willingness to testify in the matter of Jagdish Tytler and how I saw him instigating an attack on Sikhs on November 1, 1984," Resham Singh said.


Resham Singh's affidavit by OutlookMagazine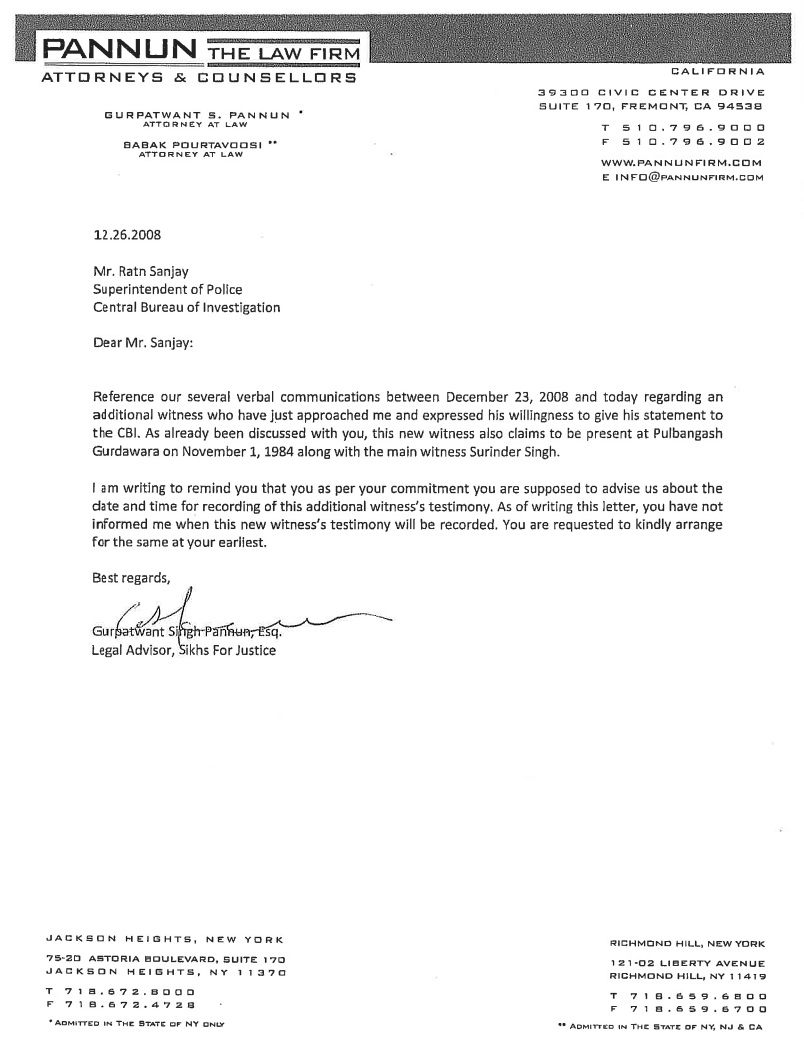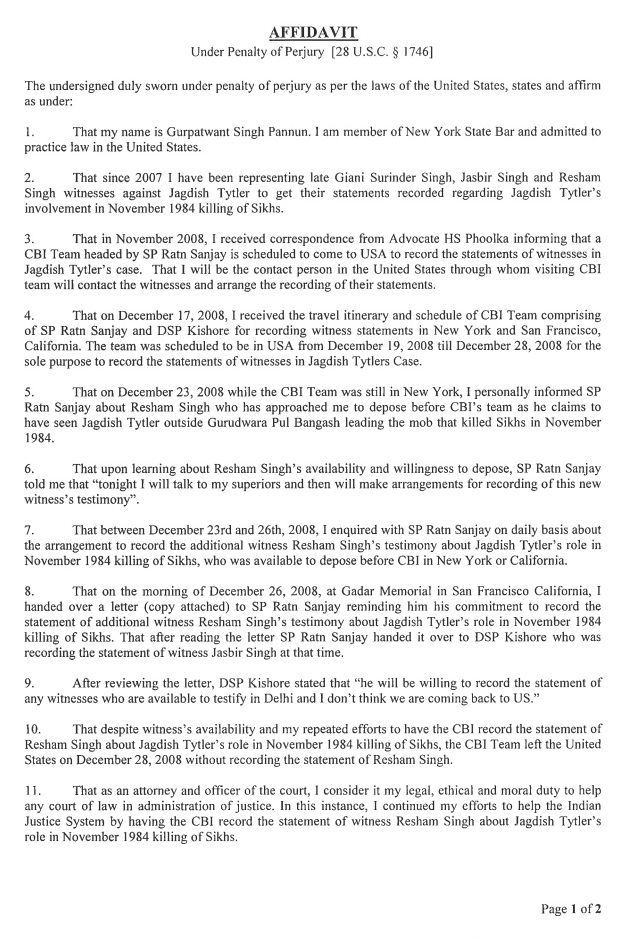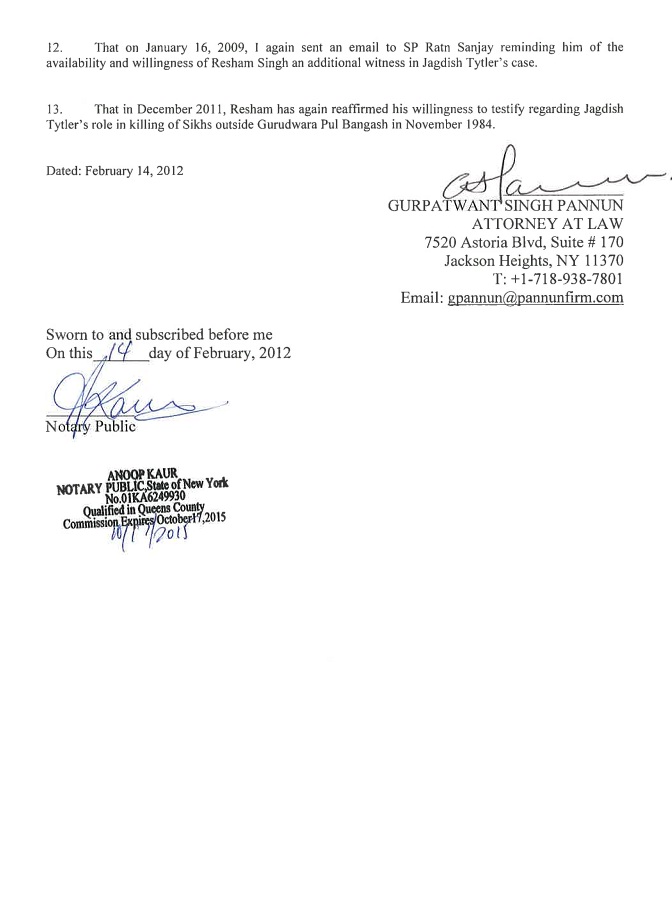 ---
For in-depth, objective and more importantly balanced journalism, Click here to subscribe to Outlook Magazine
---