Volkswagen has previewed the I.D. Vizzion concept in two sketches released ahead of its world premiere at the 2018 Geneva Motor Show. The I.D. Vizzion is the fourth member of Volkswagen's I.D. concept family which also include the I.D., I.D. Crozz and the I.D. Buzz. Being all-electric concepts the I.D. family gives us a glimpse of what we can expect from the German manufacturer in terms of design and technology in the upcoming electric future.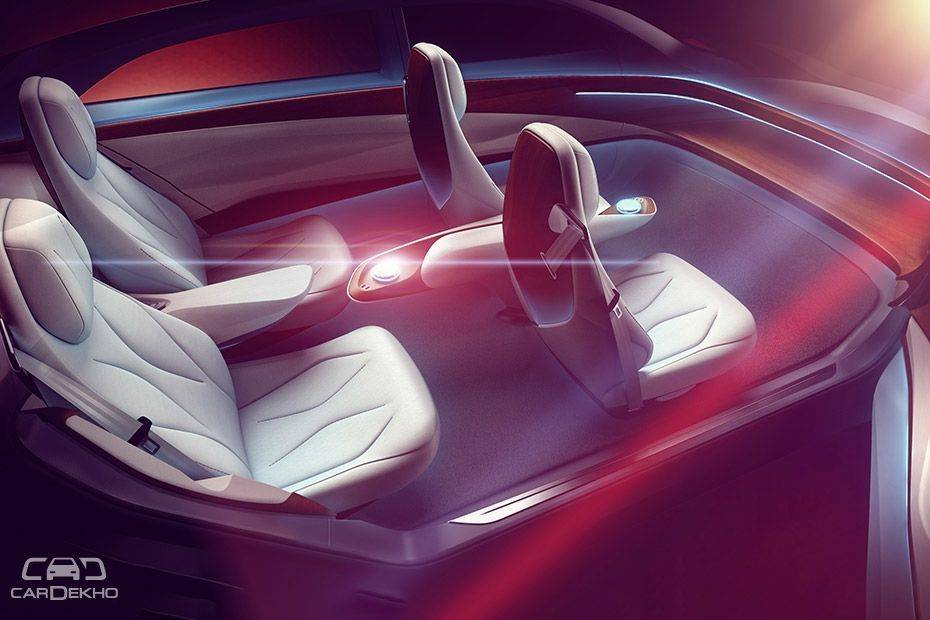 The I.D. Vizzion is the first autonomous driving concept from Volkswagen, and it is quite evident from the interior sketch showcased. The picture depicts a large cabin with four captain seats. In contrast to the other I.D. concepts it does not get floor pedals, steering wheel or an infotainment system. In fact, it doesn't even have a dashboard; it has been replaced by a table top-like structure. The absence of any sort of driver control affirms that the I.D. Vizzion concept is visualised as a level 5 autonomous vehicle. Instead of a conventional infotainment system, it gets a 'virtual host' which with the help of voice and gesture controls will identify every individual's need and work accordingly.
Apart from being the first autonomous driving concept the I.D. Vizzion is also the first sedan concept in this family. While the I.D. is a hatchback concept, the I.D. Buzz and the I.D. Crozz are microbus and SUV/crossover concepts respectively. Going by the sketch the I.D. Vizzion has a sleek profile with coupe-ish roofline, suicide doors and massive wheel arches.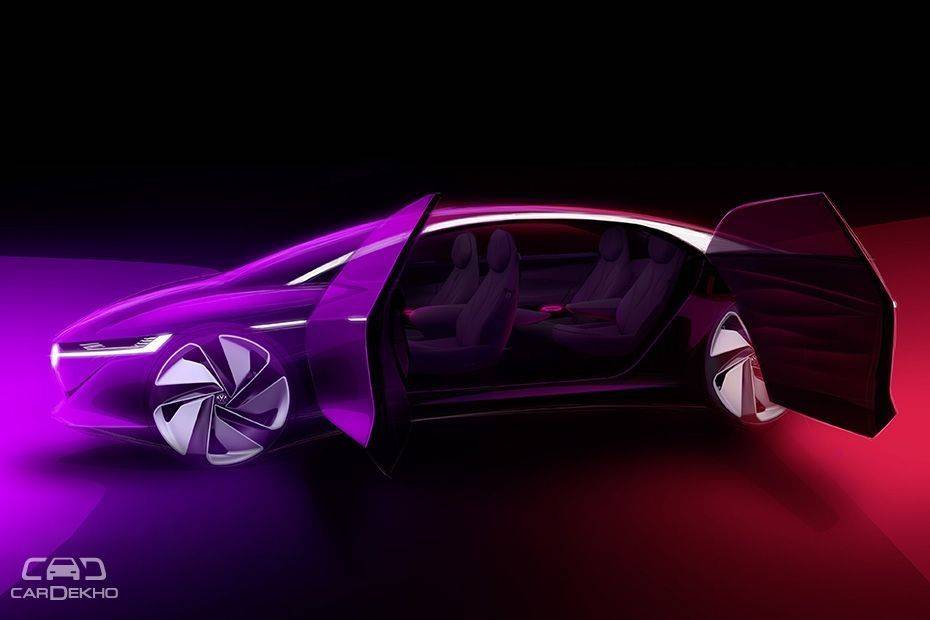 Powering the I.D. Vizzion are the electric motors with a combined output of 306PS. These motors send power to all the four wheels and are coupled to 111kWh lithium batteries, enabling a range of up to 665km and a top speed of 180kmph.For now, Volkswagen has not said anything about the I.D. Vizzion seeing the light of production. Even if it does, we don't expect it to be a level 5 autonomous vehicle till at least 2020. So, expect the production model to get all the necessary driver controls required to run a car.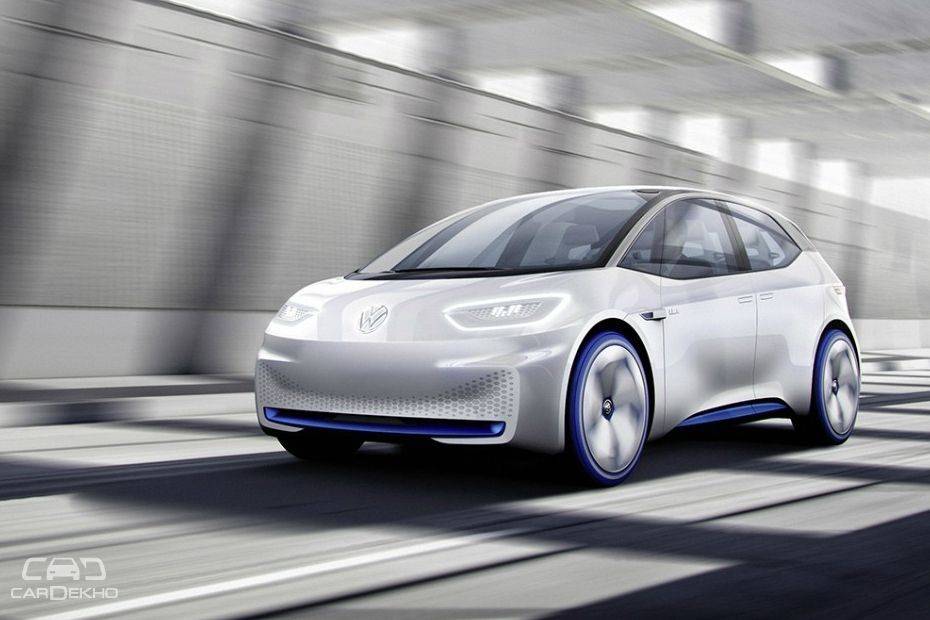 Of the I.D. series models, Volkswagen has confirmed that the I.D. hatchback (I.D. 2) will enter production by 2019 followed by the I.D. Crozz and the I.D. Buzz. These EVs will help the carmaker achieve its aim of having 20 all-electric vehicles in its lineup by 2025.
We don't expect VW's EVs to come to India soon, especially now since the government has clarified that there's no 'all-electric cars by 2030' policy in the pipeline. However, with the upcoming CAFE (Corporate Average Fuel Efficiency) norms expected to come to effect in India by 2022, we expect carmakers to electrify their India lineup. So expect more of mild-, strong- and plug-in hybrids running on Indian roads by 2020.
---
Source: cardekho.com
---
For in-depth, objective and more importantly balanced journalism, Click here to subscribe to Outlook Magazine
---