With the Geneva Motor Show 2018 coming to a close, we can finally sit down, take a breather and think back on some of the cars that brought us to our knees and some others that made us wish we were blind. So, without further ado, let's take a look at them, shall we?
The Bold
1. Tata E-Vision Concept
Tata unveiled its third new concept for the year 2018 at the Geneva Motor Show 2018. The E-Vision is an all-electric sedan which is based on the OMEGA platform that also underpins the H5X, which was showcased at the Auto Expo 2018. Apart from marking 20 years of Tata's participation in one of the biggest auto shows in the world, the E-Vision also showed us the direction Tata is headed towards, both in terms of design and electric powertrains. The simple and clean design hides two electric motors that power all four wheels.
Although there's not much information available about this powertrain, we've been promised the E-Vision will have a range of 350km to 420km on a single charge. It supports both slow AC chargers as well as DC quick charging outlets. The carmaker also said that the production version of the E-Vision will have a sub-7 second 0-100kmph time along with energy management systems, connected technologies, analytics and more.
2. Aston Martin Valkyrie AMR PRO
If you thought the Aston Martin Valkyrie was extreme, think again. The Gaydon-based manufacturer of fast grand tourers and sports cars bowled over everyone present at the Geneva Motor Show 2018 by unveiling the Valkyrie AMR PRO. This version is a track-only hypercar which produces over 1110PS of power from a 6.5-litre V12 mated to an F1-style Energy Recovery System.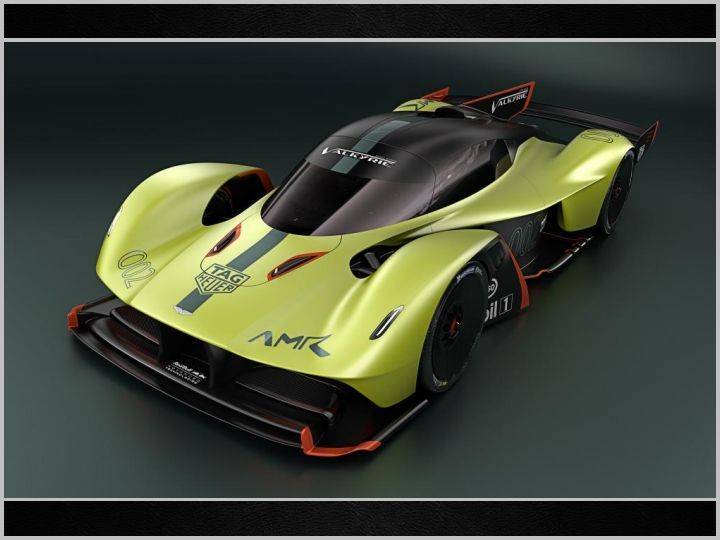 The best part about it has to be its power-to-weight ratio of one-to-one. This is thanks to the extensive use of lightweight carbon-fibre panels along with a polycarbonate windscreen and carbon-fibre wishbones. You don't even get an infotainment system or a blower/heater, for god's sake. All of these changes have amounted to a top speed of 362kmph and lateral acceleration of 3Gs! Yes, it's not for the faint-hearted!
3. Rimac C_Two
The Rimac C_Two is unhinged, to say the least. The Croatian carmaker claims its latest electric hypercar can hit 96kmph in just 1.8 seconds and a top speed of 411kmph! That's proper fast in our books. So how does it to do it? It's alleged that the C_Two produces upwards of 1900PS and 2300Nm of torque. If driven with a cautious foot, it candeliver a range of 650km too. Isn't that insane or what!
All that power is sure to scare the living hell out of a lot of drivers. Hence, Rimac has equipped with Level 4 autonomous driving tech that uses on-board computers to let the driver breathe easy. What's more, like a racing simulator, the navigation can display your favourite track and show you the optimum racing line and braking points too. The hypercar is based on a carbon monocoque and a carbon subframe and features a lot of cuts, slashes and creases to keep your eyes busy for a year. The futuristic interior features a large, digital screen which sits directly in front of the driver. And unlike the Aston, it gets an infotainment system, climate control and seats upholstered in suede as well. The Croats plan on building just 150 units of this hypercar and rest assured that they will all sport an insane price tag and be sold out within weeks.
4. Renault EZ-GO
The Renault EZ-Go previews the future of shared mobility. This electric, autonomous robo-vehicle is supposedly just a design study, says the French carmaker. It also says that the EX-GO ins;t just a car, but a service "that allows people to hail a ride either from a fixed or mobile location." Yes, hiring an Uber has become such a passe! The EZ-GO is the first in as series of new studies on mobility services. So expect more such vehicles to follow in the next couple of years.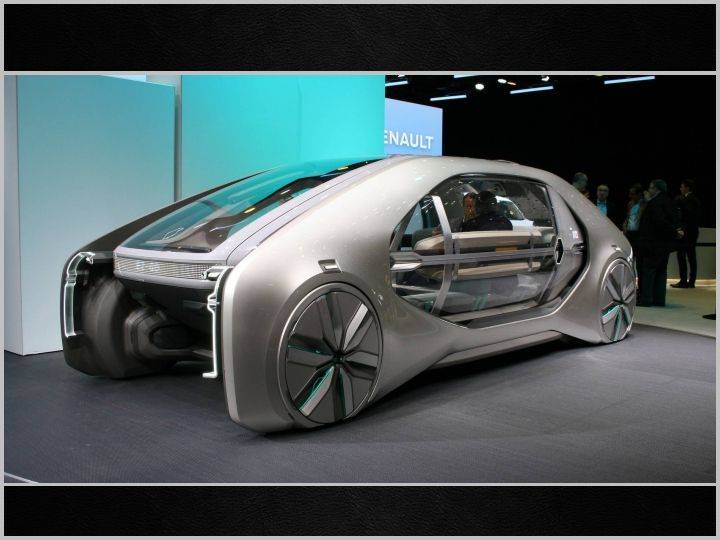 There's not much to talk about when it comes to design. In fact, it looks a bit boring in our opinion, but that's only because the EZ-GO follows form over function. The large glass areas have been designed in such a way that it maximises the field of vision of the autonomous systems sensors. To keep passengers happy and cheerful, there's a large panoramic glass roof that lets in a lot of natural light. "We designed the Reanult EZ-GO to be an iconic symbol for cities," says Laurens van den Acker, senior vice-president of corporate designs at Renault.
5. Volkswagen I.D. Vizzion
The Volkswagen I.D. Vizzion previews the German carmaker's upcoming flagship electric sedan which is set to hit the production line in 2021. The latest concept joins Volkswagen's lineup of all-electric vehicles with autonomous driving which consists of the I.D. Buzz and the I.D. Crozz. Enabled with Level 5 autonomy, the sedan doesn't feature a steering wheel or pedal box. Instead, the driver, or shall we passenger, can operate the car using voice commands and gesture control with the help of a sophisticated artificial intelligence system.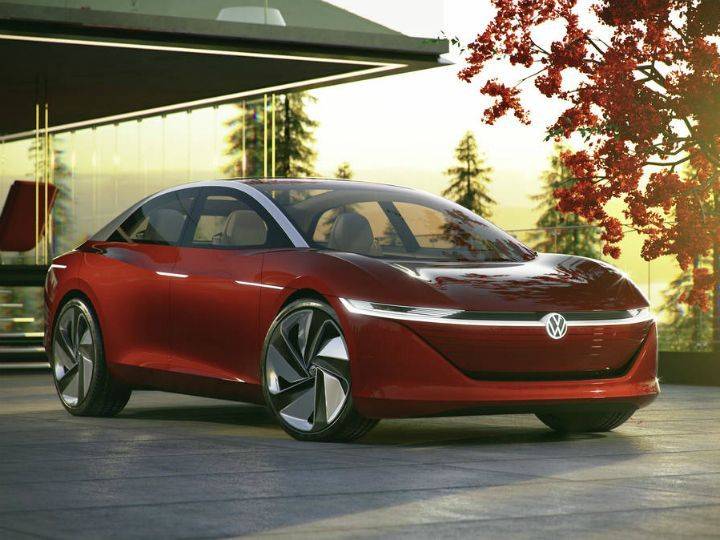 The concept is 5.1 metres long and as futuristic as one would expect it to be. The four individual seats on the inside can be reclined for more comfort while the navigation system is capable of suggesting places of interest or different routes. And like the latest smartphones, it is capable of recognising the owner using biometric facial recognition too.
The Beautiful
1. Aston Martin Lagonda Vision Concept
Aston Martin seems to be serious it says its planning to bring back the Lagonda brand. To this effect, the carmaker revealed the Lagonda Vision Concept at the Geneva Motor Show 2018, giving us a sneak peek into the company's new design language. Aston says, "The Lagonda Vision Concept is an incredibly bold design statement." "The electrification revolution means there is no longer any need for horse and carriage design." Getting a bit carried away are we, Aston?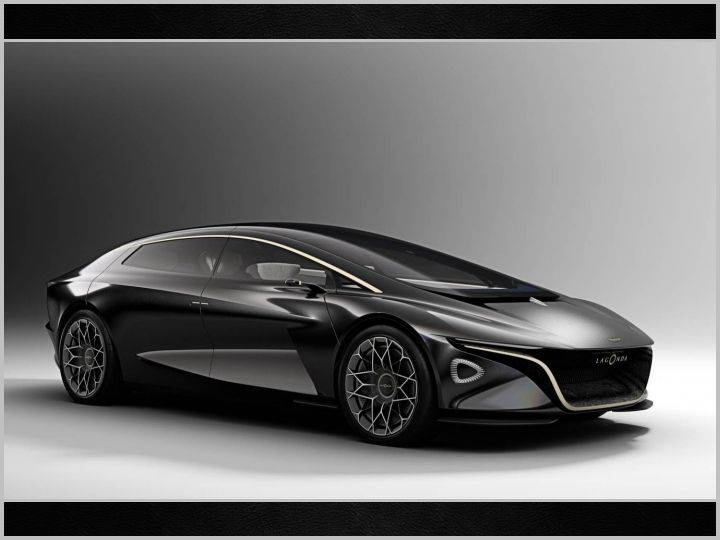 The design team at Aston Martin worked extensively with English furniture designer David Linley, son of Princess Margaret, to come with the interior of the Lagonda Vision Concept. Apparently, the benefits of an electric powertrain helped the team take an inside-out approach, wherein the contours of interior determined the final shape of the car. Stand out features include hinged rear doors that open outwards and upwards to help passengers walk into the car rather than slouch down. Even the steering wheel can be moved from the right to the left of the car or be retracted completely in fully-autonomous mode. Aston Martin promises a range of 644km from solid-state batteries while adding that the Lagodna Vision Concept will challenge the traditional ways of building a car.
2. Morgan Aero GT
The Aero GT from Morgan is set to be the last car from the British manufacturer to feature the N62 naturally-aspirated motor from BMW. Sadly, the company will only produce eight of these beautiful sports cars. However, all of them will feature a 6-speed manual gearbox instead of a flappy paddle one. The Aero GT is said to produce 370PS of power and 502Nm of torque, giving it a 0-100kmph time of 4.5 seconds and a top speed just north of 270kmph. Apart from a body kit that maximises aerodynamics, each of the eight cars will be tailored to the customer's exact preferences.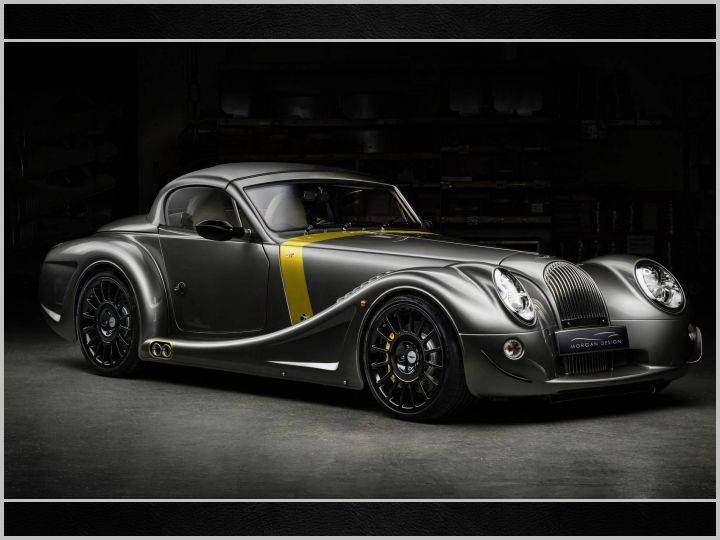 Like every other Morgan before it, the Aero GT too is hand-crafted. Morgan even hired a British jeweller to create the lovely 'GT' badges that come with an enamel coating. The cabin features pinstripe accents, wood trim and painted stitching too. The whole car weighs about 1,182kg and costs a cool Rs 1.07 crore (excluding import duties and taxes).
3. Italdesign Zerouno Duerto Roadster
If you thought the Morgan Aero GT was exclusive, then consider this - Italdesign will only build five example of the gorgeous Zerouno Duerta Roadster. While the hardtop version which came before it costs a mind-numbing Rs 10.4 crore before taxes, this sexy roadster will cost more. Italdesign has, however, remained silent about its prices. Although it looks like an all-new car, under the carbon-fibre skin, you'd find that the essential bits have been borrowed from an Audi R8, including the 5.2-litre, naturally-aspirated V10 which produces 620PS. The interior is hand-crafted. Of course, it is. You are paying more than Rs 10 crore after all!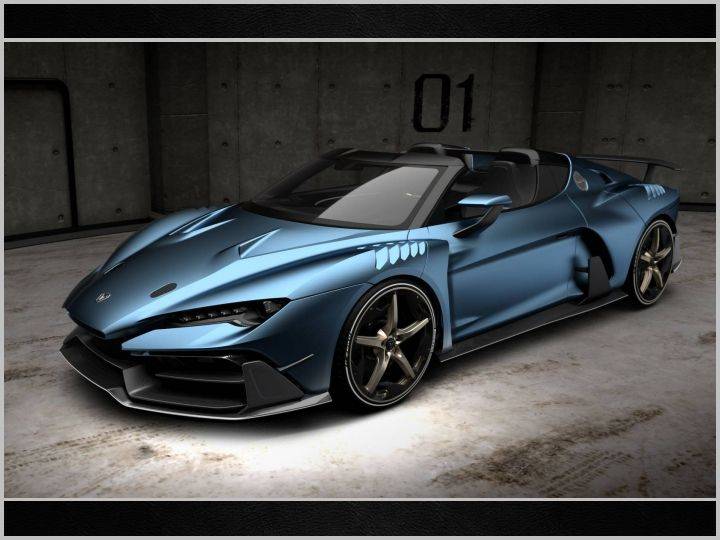 Italdesign claims the Duerta has a top speed "in excess of 320kmph". It gets a removable targa roof but we doubt if any of them will be put to good use considering that just five will be built, with most of them probably ending up in private collections. Such a shame!
4. BMW M8 Concept Gran Coupe
Isn't it stunning or what? The swoopy four-door Gran Coupe version of the sleek-two door 8-Series GT will eventually replace the ageing M6 Gran Coupe as BMW's ultimate four-door grand tourer. We think it's best GT south of an Aston Martin DB11 or Bentley Continental GT. It will supposedly feature double wishbones at the front and multi-link suspension at the rear with rear-wheel steer. So, expect it to be fluid around your favourite set of twisties.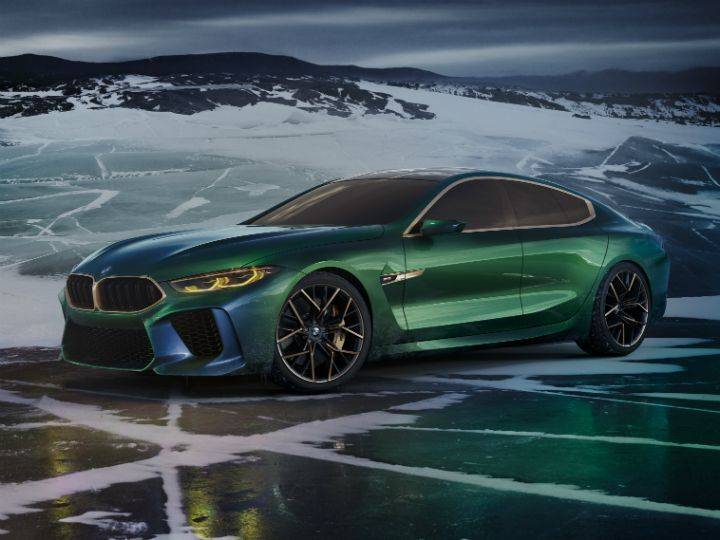 The M8 Gran Coupe is likely to get the same powertrain as the BMW M5 - a 4.4-litre V8 bi-turbo petrol capable of producing over 600PS, an 8-speed auto with paddle shift and switchable M xDrive as well. It is expected to roll off the assembly line in 2019.
5. Ruf SCR
Ruf calls the SCR, which looks like a late 1980s Porsche 911, a "gentleman-driver sports car." It sure looks like one what with its clean and simple design. Just look at it. The lack of aero-enhancing elements is quite refreshing really. It makes the latest Porsche RS models look crude, don't you think? The retro-looking sports car features a 4.0-litre, naturally-aspirated flat-six capable of producing 505PS and 470Nm of torque. Rejoice, for it can only be had with a 6-speed manual gearbox.
The latest Ruf uses a carbon-fibre monocoque chassis and a carbon-fibre body. On the inside, it features an integrated roll cage which increases rigidity and improved driver's safety. The whole car weighs 1240kg and should be a hoot to drive.
The Ugly
1. Sin S1
The Sin S1 has to be one of the weirdest cars showcased at the Geneva. Sin calls it an "affordably-priced modular car", which means the chassis is capable of wearing different bodies, drivetrains and interior layouts! This also means that the customer can order one body and change it whenever he or she is bored with it. They can even swap engines as and when the mood strikes.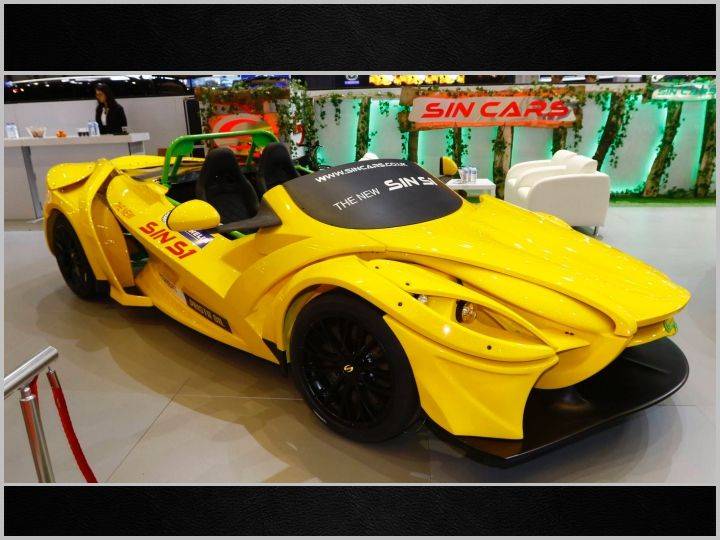 The Sin S1 then can be styled like an open-cockpit track day car, an open-wheel track day car or even a full-bodied track day car. So, essentially it is just a track day car with the base price starting at Rs 32 lakh.
2. Bugatti Veyron Diamond Edition by Mansory
The Bugatti Veyron may no longer be the fastest car in the world. However, it's still quite attractive and grabs eyeballs everywhere it goes. We're not so sure about this one though.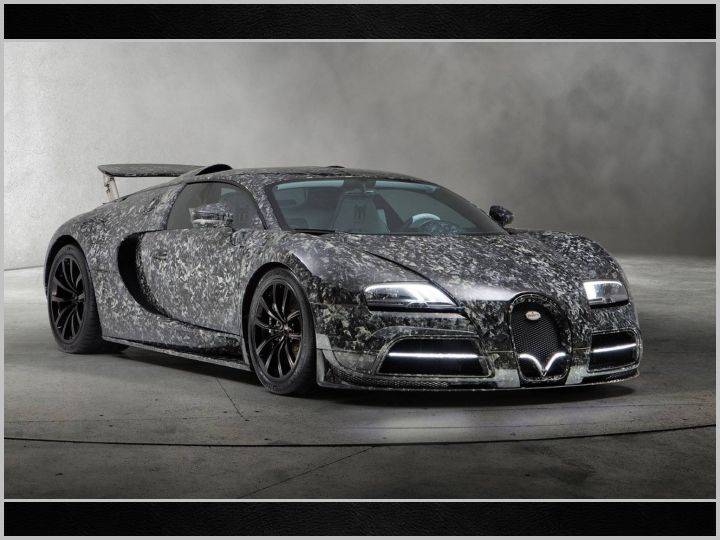 Although it features bigger air intakes and a carbon-fibre front lip that Masonry claims can improve its performance, we think it looks like a rock and nothing else. But, hey, a rolling stone gathers no moss!
3. Corbellati Missile
This supercar looks unfinished, doesn't it? Blame it on the roughly textured silver paint job. Leave the paint job aside, and you have to admit that the curvaceous body does look nice when compared to angular supercars of today. There's something so Italian about it.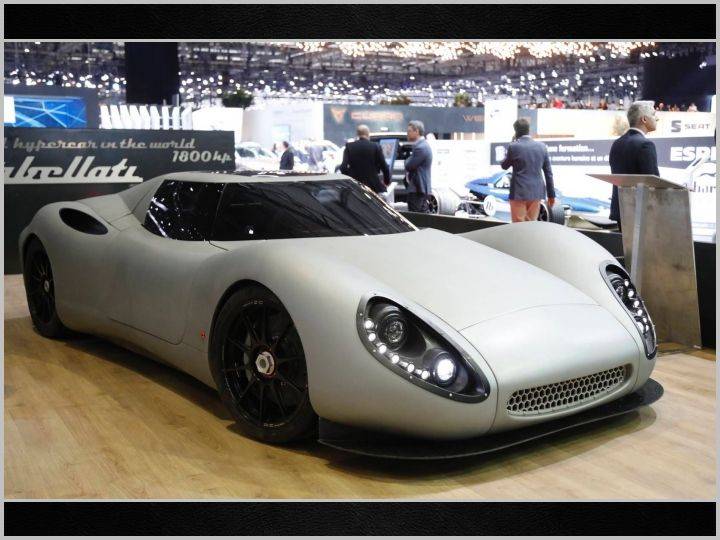 The Missile packs a 9.0-litre, V8 engine with more than 1800PS under the bonnet. Corbellati claims it can hit a top speed of 498kmph. However, no one has had the opportunity to test it yet.
4. Manifattura Automobili Torino Stratos
Yes, it may have looked good if it was the only car at Manifattura Automobili Torino. However, the bigwigs at the company decided to place it next to the real deal - the Lancia Stratos - and that's perhaps why it didn't find much love at the auto show.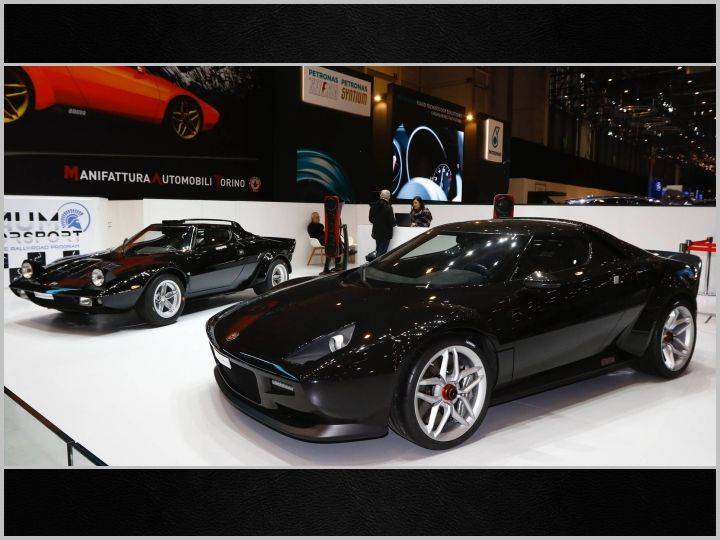 If you still think it looks good and need one badly, you'll need to have a Ferrari 430 lying around in your garage along with pocket change. A lot of it. Close to Rs 3.9 crore, in fact.
5. Pal-V Liberty
Oh look, it's a flying car! But an ugly one at that. However, it is a bit clever. Instead of needing wings, the Liberty uses helicopter blades to sustain flight. It isn't all that simple though, while the rotor blades point downwards, one would have to manually draw back the undercarriage which houses three wheels. The whole process is said to take about five to ten minutes.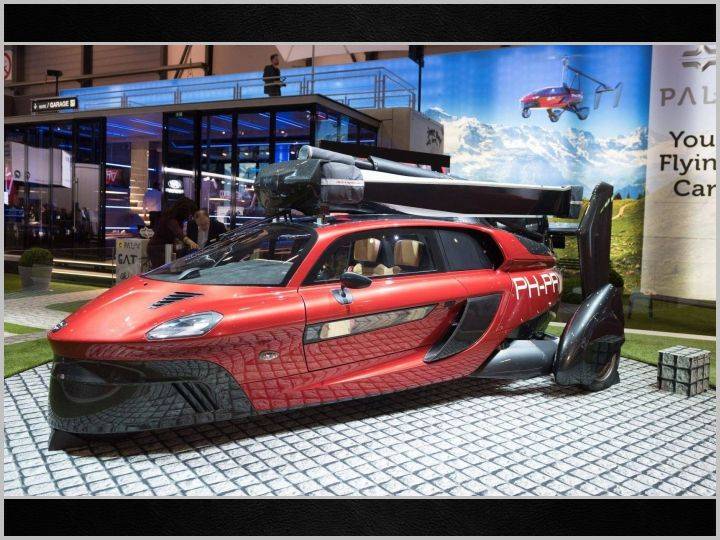 Pal-V says the Liberty is capable of flying between 50kmph and 190kmph. The company has, however, not revealed what its performance is like on the road. Oh, and despite looking like that, it costs upwards of Rs 2.6 crore and that is without including the duties
---
Source: zigwheels.com