From bizarre to believable, CES or the Consumer Electronics Show is the centre stage for showcasing cutting-edge technologies of the world. And the 2019 edition was no different. From outlandish concepts like a mind-boggling 48-inch infotainment display, a four-legged Hyundai, 3D in-car holograms and mood-sensing interior tech from Kia, to the soon to be launched all-electric Harley LiveWire and 2019 Mercedes-Benz CLA, the CES 2019 has been a treat. Interested yet? Here's a look at the top 12 automotive headlines from CES 2019.
1. Nissan's I2V CES Concept is The Stuff You See In Sci-Fi Movies And Want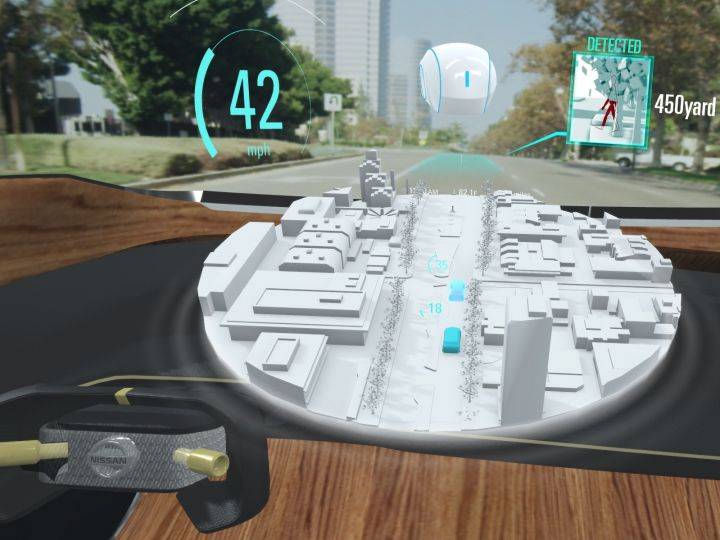 Nissan's Invisible-to-Visible or I2V technology concept previews a future where cars will not only drive themselves, but also offer an immersive experience while you are being driven around. It can create a 3D hologram next to you if you don't like being alone, change the environment around you to suit your weather preferences and if you are one of the few who would still prefer driving, it will show and warn you about pedestrians and animals that can potentially jump in front of your car.
2. Byton M-Byte Has A 48-Inch Screen. Seriously.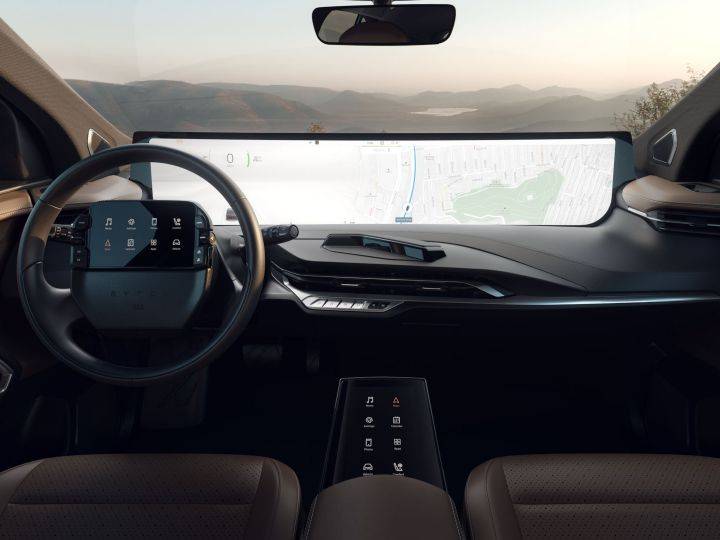 If you prefer large touchscreens in cars, you are going to love this. Byton's 'shared experience display' is the largest in-car display fitted to any production car in the world! To put things into perspective, the 48-inch screen here can fit about seven tablets or 24 phones. Things don't end there as there is a separate touchscreen display on the steering wheel that enables the driver to swipe, pinch and rotate through various displays and menus. Also (yes there an also), there's a second 8-inch tablet on the centre console and two more at the back for rear passengers.
3. 2019 Mercedes-Benz CLA Revealed - Gets New Interiors And A Tonne Of Tech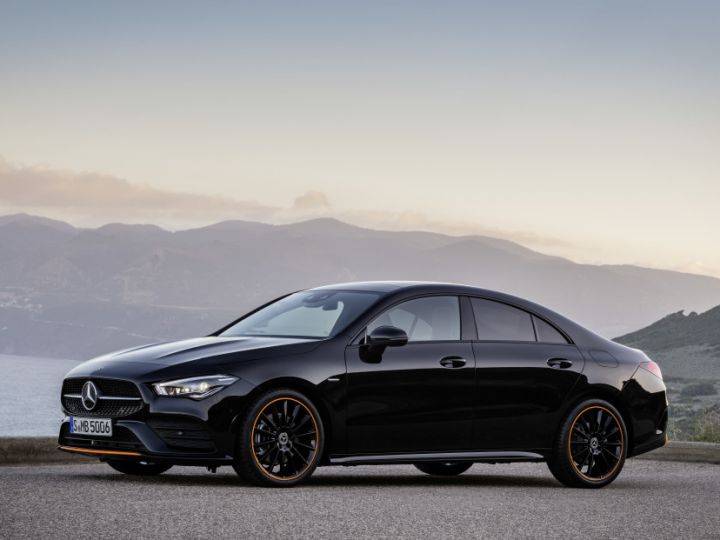 Mercedes chose to reveal the all-new CLA at the 2019 CES for one simple reason - the tech. Though it still is the entry-level Mercedes sedan, it now boasts of features from the flagship S-Class like semi-autonomous driving. Also, the new CLA is longer, wider, has a longer wheelbase and even sits lower than the older model, which gives it an even better stance. But, let's not get distracted by the looks. Inside, the 2019 CLA gets an all-new dashboard which features the MBUX dual-screen setup, that made its debut in the all-new A-Class. It gets features like voice commands and interior assist that activates screens and control surfaces in the proximity of the occupant's hand. And since it's 2019, the cabin lighting is gesture controlled. Oh and also, the CLA is also more powerful than ever before. 
4. More Details Of Harley's LiveWire Electric Muscle Bike Emerge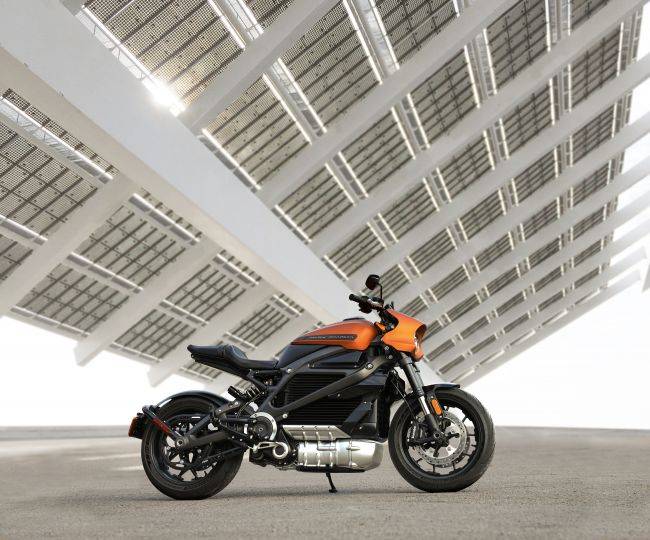 After having showcased the bike last year, Harley-Davidson revealed quite a few details regarding its revolutionary all-electric LiveWire motorcycle at CES 2019. Set to go on sale in the US in August 2019, the bike has been priced at USD 29,799 (roughly equates to Rs 20.80 lakh, excluding Indian taxes and duties), which is indeed eye-watering. But, this price will get you an all-electric muscle bike which can clock 0-100kmph in 3.5seconds, and will go on for 177km on a full charge.
5. Harley-Davidson Targets Hipsters With New Electric Bike Concepts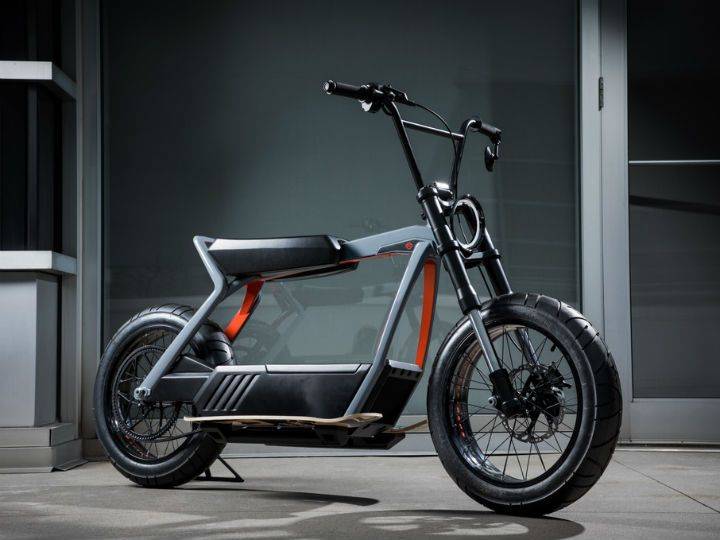 Shifting its focus from big, burly, chrome-laden cruisers, Harley-Davidson also showcased two new electric two-wheeler concepts at CES 2019. The sleek looking electric bicycles, err… if we may call them that, are targeted towards a younger audience. One of them looks like a BMX bike with the battery compartment in the lower portion of the frame for optimal centre of gravity while the other looks like a dirt bike, with the battery pack mounted on the downtube. However, even though they look like bicycles, there are no pedals and you can't manually power them. So, keep a close eye on the charge. 
6. Hyundai Elevate Concept Is a Four-legged Walking Robocar From the Future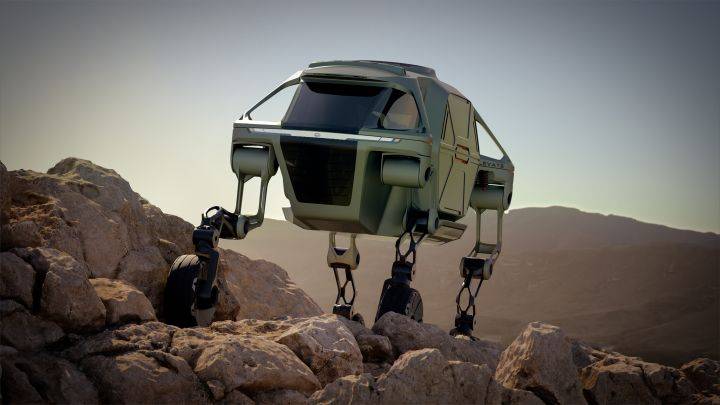 At first glance, what looks like a new Mars rover with legs instead of wheels, is actually Hyundai's rapid response solution. Yes, the Hyundai Elevate concept showcased at the Consumer Electronics Show 2019 gets legs which connect the chassis to the wheels. Designed to address the need for rapid and efficient disaster assistance, the Hyundai Elevate can even switch between different body styles to tackle specific situations. Though this looks more like a science project, Hyundai plans to put it to use in areas which are inaccessible for conventional vehicles. 
7. Honda Showcases Self-driving ATV Concept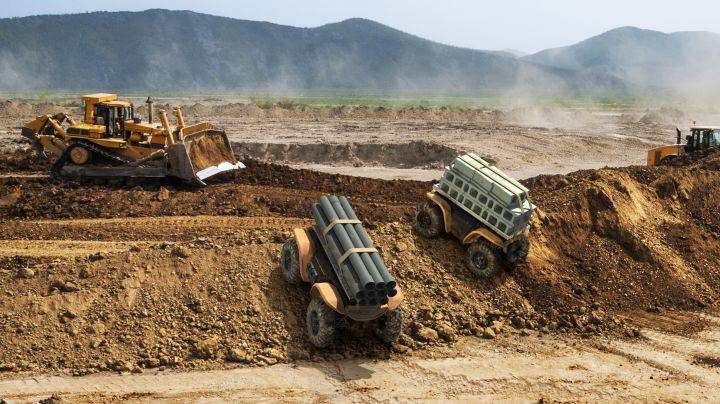 While the world is gushing over self-driving cars, Honda is looking to step the game up a bit with a self-driving ATV. Aimed to simplify the off-road working space, its new "Autonomous Work Vehicle" concept is based on Honda's solid ATV chassis and has a four-wheel drive system capable of accessing hard-to-reach spots. Besides construction and mining industries, where heavy loads have to be transported without necessarily requiring human intervention, it could also come in handy for defence and rescue operations.
8. Mercedes-Benz Shows Off Vision Urbanetic Autonomous Transporter At CES 2019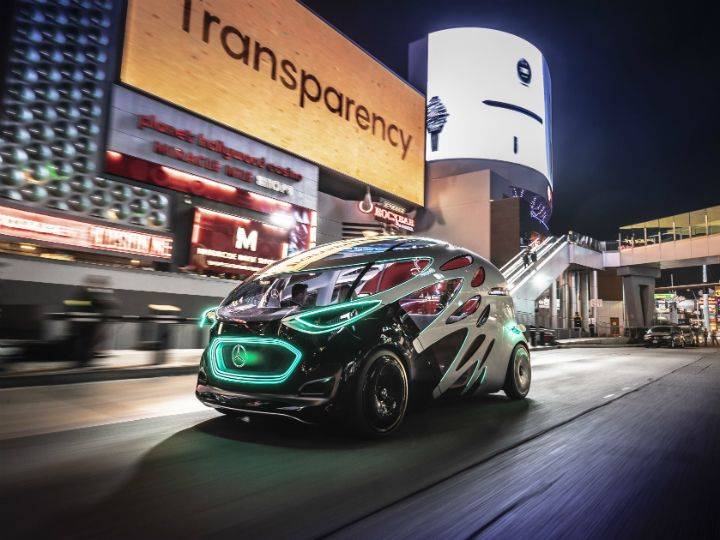 Mercedes-Benz Vision Urbanetic is a peek into the future of people movers. First shown to the world at Copenhagen in September 2018, the Vision Urbanetic envisions the future of transport with an autonomous modular vehicle which can carry both people and goods. It uses a skateboard-like all-electric platform with a 12-seat fully-covered cabin that can be transformed into a suitcase-like luggage module. Regardless of the interior setup, the Urbanetic can interact with people around it through cameras and sensors recognising people, and a large high-quality display relaying messages. The design looks a little far fetched but the concept could be very practical if it comes to fruition. 
9. Novus' $35,000 Electric Motorcycle Showcased At CES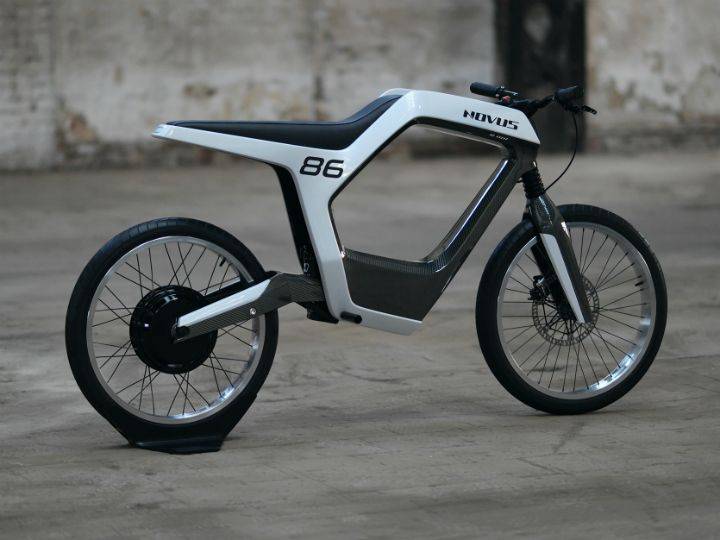 The $35,000 (Rs 21.1 lakh approx.) electric motorcycle showcased at CES was conceptualised to slot in between an underpowered e-bike and an all-out performance motorcycle. How do you achieve this? Lots of carbon-fibre, of course. This helps it in being both lighter and stronger. It is powered by a 14kW brushless motor, placed neatly over the rear wheel and can run the bike for 100km on a full charge. And though it looks like it won't go fast, the bike comes with a claimed top speed of an impressive 100kmph.
10. New Nissan Leaf e+ Unveiled; Gets A Range Of Over 360Km!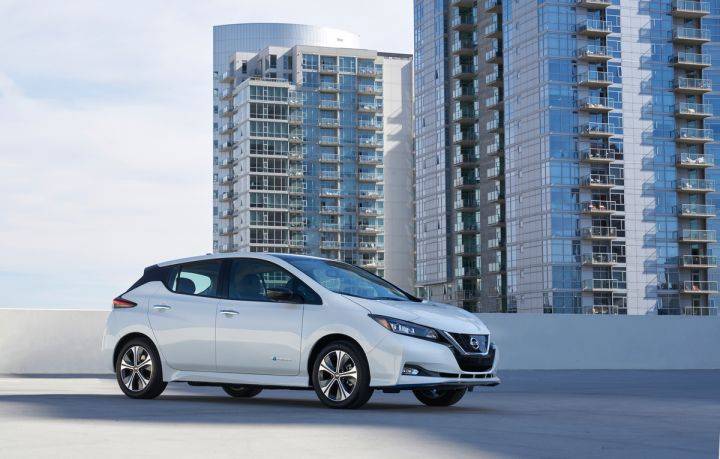 Set to be launched in India in 2019, the Leaf will give Nissan the first mover advantage in the premium EV space in India. Showcased at the CES 2019 was the new, high-spec variant - Nissan Leaf e+. The 'e+' gets a range of over 360km and is powered by a new 160kW motor that makes 210PS of power. Compared to the standard car, it is an increase of 40 per cent in range, courtesy a 62kWh battery pack. The last update for the Leaf came in 2017 where it received a 40kWh battery and a range of over 250km. Moreover, the battery pack on the new Leaf e+ has 25 per cent more density and a 55 per cent increase in energy storage capacity. And then, even the number of cells have gone up to 288 from 192 in the 40kWh equivalent, within the same space. More cells equals more juice, simple.
11. So Vehicles Can Communicate With Each Other Now? Ducati, Audi And Ford Think So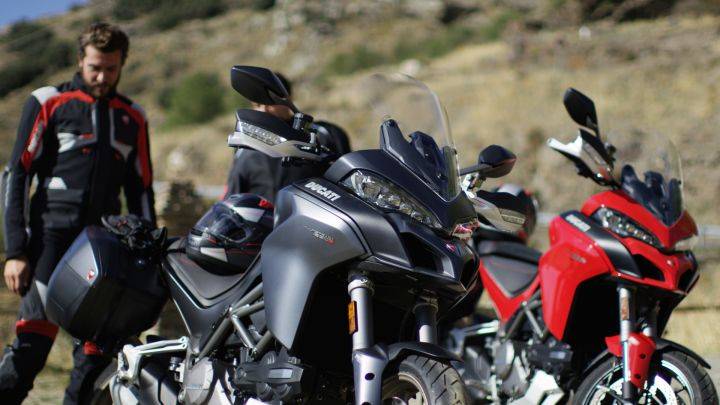 Manufacturers like Ducati, Audi, Ford and Qualcomm Technologies have come together to make our streets safer. How? By bypassing humans and making cars and bikes interact with each other. Called ConVeX (Connected Vehicle to Everything), the system lets bikes or cars communicate with each other, and even with infrastructure within its vicinity, without the use of a cellular network. For instance, if a vehicle comes across a problem on the road, it can relay an alert back to the subsequent car or bike, warning them about the issue, which can give the rider/driver enough time to react. It is an integral part of Ducati's "Safety Road Map 2025" and has genuine potential in reducing accidents.
12. Kia Cars Will Be Able To READ Your Face In The Future!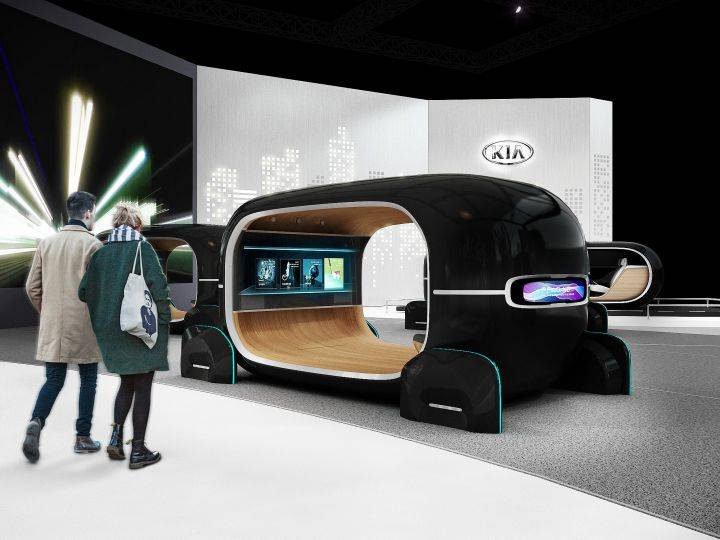 Are you one of the sceptics who think that AI will take over the world? Well, you have to 'Read' this one. Kia has developed an AI-operated car interior interface which can recognise and understand the drivers' emotions and simultaneously optimise the in-vehicle experience to match it. Called R.E.A.D or Real-time Emotion Adaptive Driving System, the system creates a personalised environment for the driver. By continuously assessing the driver's emotional state through detection and analysis of bio-signals it adjusts lighting, sound, cabin temperature, seat vibration and even scent! Scared or intrigued? Let us know.
---
Source: zigwheels.com