It wasn't a protest of slogan raising, stone pelting or fasting-unto-death. Far from it. It was one in which the youngest was not older than a year, and the oldest, no more than 15. 

It required of them to eat and eat, for many, a 'delicacy' their palates couldn't afford all these years. For most children of the Ganesh Kheda and Shirpura villages in Shivpuri district, Madhya Pradesh, it was the first time they would ever be eating an egg.

While MP is among the states with the worst rate of malnourishment, every third child in Shivpuri is undernourished, and plagued by diseases that could in turn claim their lives. It is in such a state — with an especially large tribal populace — that Chief Minister Shivraj Singh Chouhan had recently, and infamously, banned eggs among children in government schools and anganwadis. He had vetoed a proposal to introduce eggs in in three tribal districts of Mandla, Hoshangabad and Alirajpur.

"This is like dawa (medicine) for our children. We don't understand why they don't want them to eat eggs?" asks a mother in the Shirpura village.

While the ban was the result of the state succumbing to a hugely influential Jain lobby, the 'anda abhiyan' was a symbolic protest aimed at highlighting the benefits of egg — a far more nutritious source of protein compared to milk or banana.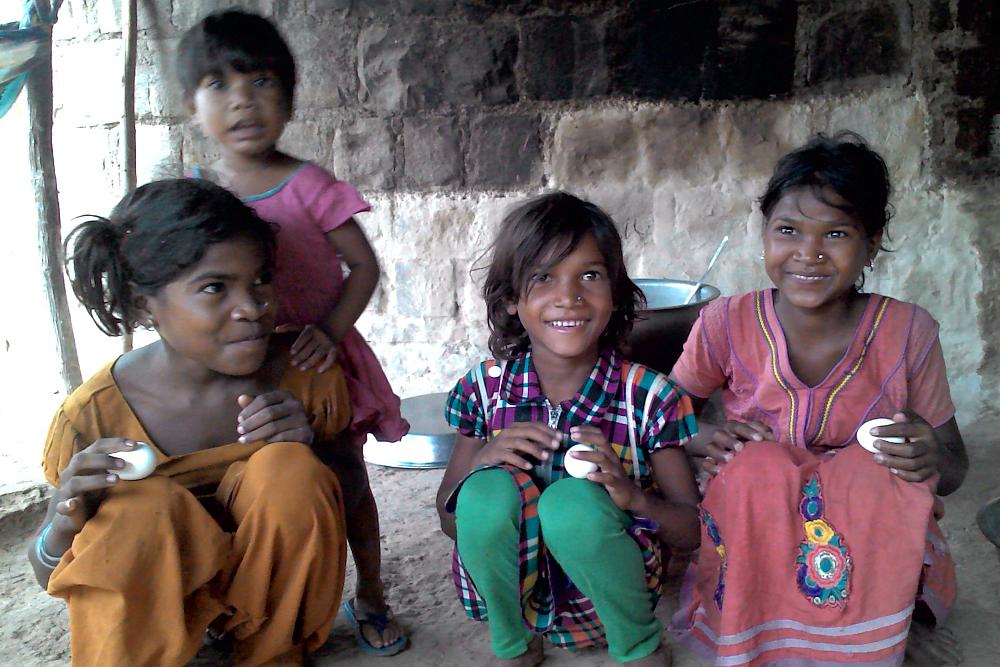 Even as Right to Food activists like Jean Dreze initiated the protest, it transformed, on Friday, into a community owned effort. Demanding a healthy childhood for their kids, the two villages also sought recognition of their elementary right to chose what they may eat.

Entire villages contributed to buying hundreds of eggs for all children. "While we took bananas for those who don't eat eggs, there wasn't a single child that didn't want to eat them," says Dreze.

Even as the eggs were to be served as part of lunch, most children waited for hours, some in their best clothes, even before they were served an early mid-day meal at 10 am. However, the lunch — boiled eggs with kichdi cooked by parents in the village — was not served in the usual government school or anganwadi. It was, instead, fed to children outside the premises of these buildings.

"We didn't want eggs to be given in anganwadis so that the workers and helpers aren't harassed by the government," explains Dreze. "We made sure it was done independently, in a public place, where no one person could be targeted."

Many of the country's poorest states, including Bihar, Jharkhand and Orissa, are now providing eggs on select days of a week in anganwadis so that even pregnant and lactating mothers may be benefitted by it. Yet, in majority of the BJP-ruled states, including Madhya Pradesh, Rajasthan, Gujarat and Chhattisgarh, powerful vegetarian lobbies have succeeded in obstructing the initiative despite a vegetarian option (milk or banana) being made available to those who do not want to eggs.